Infiniti G35 Intake Plenum Spacer Guide
Are you a G35 owner looking for a cheap, reliable, performance boost? In that case, we highly recommend an intake plenum spacer. You can decide on your perfect spacer with our guide.
---
In a hurry? Here is our G35 intake plenum spacer summary
| Budget Choice | Drifted Choice | Premium Choice |
| --- | --- | --- |
| | | |
| BLOX Racing G35 Intake Plenum Spacer | Skunk2 G35 Intake Plenum Spacer | Motordyne G35 Intake Plenum Spacer |
| 🔥🔥🔥 | 🔥🔥🔥🔥🔥 | 🔥🔥🔥🔥 |
| Buy Now | Buy Now | Buy Now |
What will I gain from an intake plenum spacer?
Shortly after the G35 was released to the market, aftermarket manufacturers realized that by increasing the volume of air into the intake plenum with a simple spacer, it would be able to generate increased horsepower and torque.
In one of the simplest bolt-on modifications available, you can achieve up to an insane 14bhp with this quick, cheap and convenient tried-and-proven method.
On top of cheap and easy power gains, installing a plenum spacer also provides you with improved MPG.
There simply isn't a better value for money performance upgrade for the VQ35 and for that reason we believe this is a must-have modification for your G-series.
This is a great first mod for your G35.
---
Want to see how to install a intake plenum spacer? Hit play on the video to watch AnthonyJ350 install the Motordyne kit on his Nissan 350z, which shares the same plenum as the G35.
---
Let's take a look at our G35 intake plenum spacers
Please note that there are only three products in this guide, we will be adding more intake plenum spacers and when they become available. If you know of a quality product that we have missed, please get in touch.
To read more about any of these products simply click on the name or image. Click on the purchase link to be taken to a retailer to buy the intake spacer right now.
---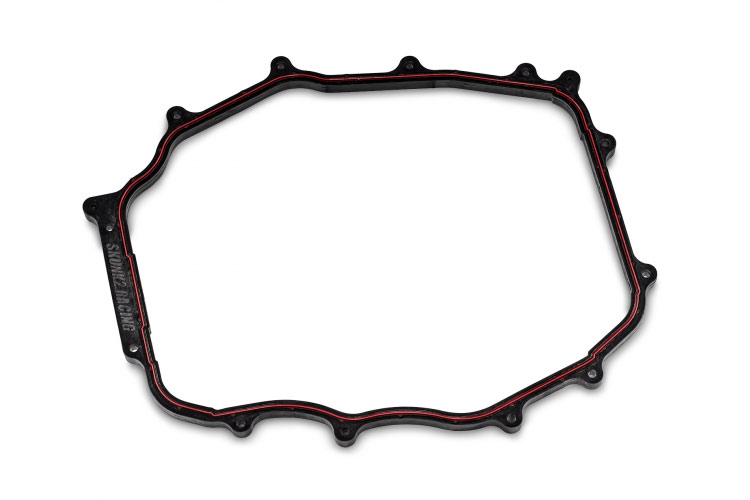 Our comment: The Skunk2 intake plenum spacer is now on version 2 and this latest revision offers you impressive value for money.
With a dyno proven 10 BHP gain, claims of improved throttle response and enhanced gas mileage the Skunk2 offering makes a very good case for itself.
Manufacturer description: "Skunk2's revised Nissan/Infiniti VQ35 Composite Intake Plenum Spacer V2.0 is dyno proven and road tested to outperform all other intake manifold plenum spacers."
"Skunk2's Intake Plenum Spacer V2.0 features a number of improvements, including a thicker design that increases plenum volume, lowers intake temperatures, and allows the engine's front cylinders to breathe more efficiently."
"All of this results in gains as high as 10 hp, increased throttle response, and a fuel efficiency increase of more than 2mpg. Unlike competitors' spacers, Skunk2's Intake Plenum Spacer V2.0 is constructed from an aerospace thermo-polymer composite that offers superior thermal insulation characteristics when compared to aluminum spacers or other heat-insulating gasket materials."
"A unique, industry-first, each plenum spacer's perimeter is injected sealed for tight fitment, eliminating the OEM gasket. Skunk2's plenum spacer is also easy to install and is packaged with all necessary hardware, including the necessary components to bypass the throttle body's water lines."
---
Our comment: The BLOX Racing intake plenum spacer is offered at the lowest price point in this guide. BLOX Racing claim improved power, torque and throttle response however they do not offer specific dyno numbers to back this up.
After reading reviews online the quality appears to be hit and miss, some owners have raved about the BLOX Racing spacer while offers have complained of poor fitment especially with bolt hole placements on the spacer.
If you are after a cheap bolt on performance mod and don't mind undertaking some adjustment work then this spacer could be the one for you.
Manufacturer description: "The BLOX Racing intake manifold spacer for the Nissan/Infiniti VQ35 is specifically designed to help increase the manifold's capacity and lower the intake air temperature."
"As a result of the improved efficiency, power and throttle response is also increased. The manifold spacer is made out of thermal polymer, which provides dramatic heat insulating properties, and easily installs between the factory's intake manifold."
"The BLOX Racing plenum spacer is available in three different thicknesses, in order to provide the best fitment and power potental."
"Plenum Thicknesses: 1/2″, 5/16″ and 5/8″ available."
---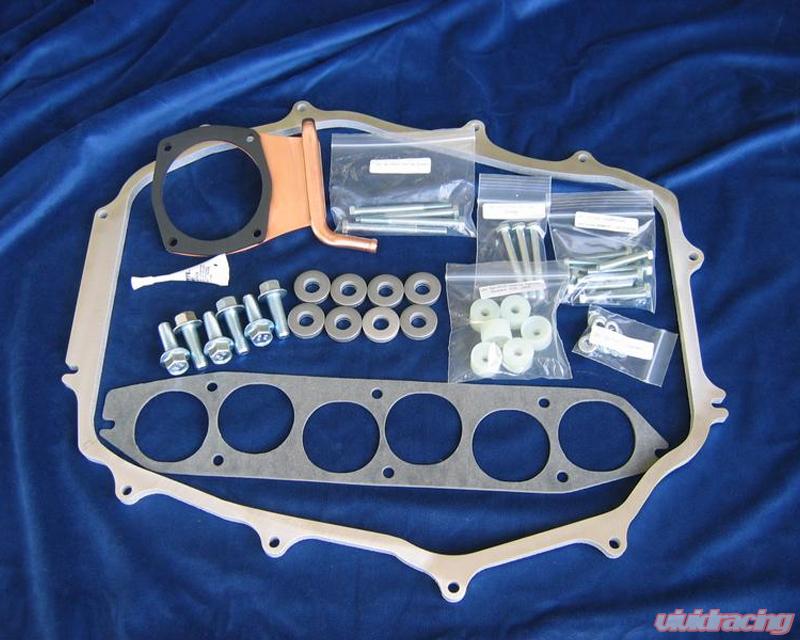 Our comment: The Motordyne product is the most expensive and best performing intake plenum spacer in our line up. Motordyne justify the price tag with an impressive power increase claim of 12-14 BHP.
They also stress that this spacer will clear the standard G35 bonnet/hood.
Motordyne's intake plenum spacer is a popular product within the Nissan/Infiniti community and it only misses out on five stars due to it's price tag.
Manufacturer description: "The Motordyne Copper Iso Thermal plenum spacer adds 12HP-14HP and reduces the effect of power robbing heat soak by thermally isolating both the upper and lower plenum. The 5/16″ thickness provides the best overall performance and is fully compatible with your engine cover and strut bar."
"All Motordyne Iso Thermal systems keep your upper and lower plenum cooled without the risk of throttle body freezing when driving in cold weather."
"Use the Copper if it snows in your area."
---
Our winner
Our winner is the Skunk2 G35 Intake Plenum Spacer
So which spacer would we buy if it was our cash? We would choose the Skunk2 V2 intake plenmum spacer as our winner due to the hefty dyno-backed performance increase, affordable price point and the quality Skunk2 brand that underpins this product.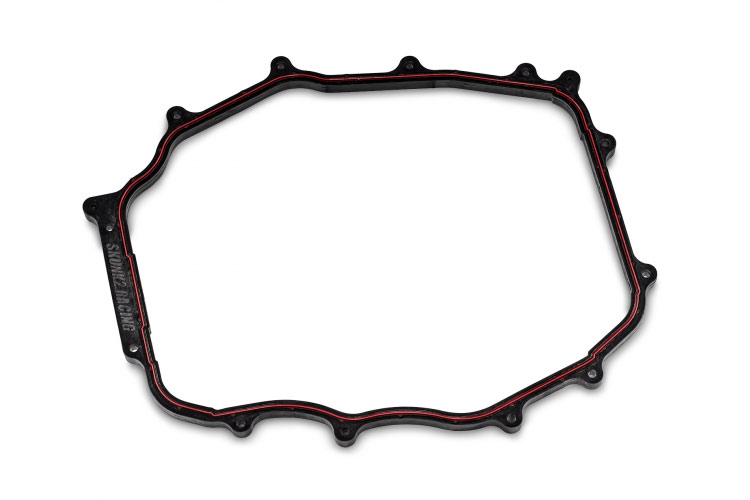 Thank you for reading our Infiniti G35 plenum spacer guide.
If you enjoyed this article then please share it with the sharing buttons at the bottom of your screen.
If you are looking for more bolt on power for your G-series, check out our G35 cold air intake and G35 headers guides.
Photography credits
Drifted would like to extend thanks for the following sources for images.