Latest GT7 Updates – The Ultimate Guide
Although Gran Turismo 7 has proven to be one of the greatest racing games of all time, Polyphony Digital has continued refining its quest to perfection.
GT7 Update Possibilities
Ever since Gran Turismo 7 was released, there have been questionable decisions about the constant support of the racing video game. Unlike many "Life as a Service" or "Big Expansion" counterparts, you cannot pay for more content.
Indeed, you can pay for CR and get ahead of the curve (or inline), but the point remains. As a result, whenever a new "Update" hits the servers, some community members notice the lack of "impact" as with other racing video games.
Furthermore, the gap between a new add-on appears to expand in unusual ways. Sometimes we get tons of cool stuff in a couple of months, and then it tends to slow down for an extended period.
Taking all into consideration, discussing a single past or upcoming new content seems almost irrelevant– Still, things might change when tons of good toys appear in a DLC-like drop.
But if we want to keep that hope up, we could discuss more what changes could improve Gran Turismo 7. We only wish for all players to enjoy their favorite drifting racer.
Now let us discuss in general about GT7 updates and wishful thinking.
Data Mining
Upcoming Announcements and Data Mining practically cannot live without the other. When new content drops into the video game files, sometimes the development team leaves some "spoilers." Unintentionally, they leave files that give knowledge about their current line of work.
Players that understand how to read hidden files or to withdraw compressed information (computer nerd stuff) get the upper hand in Data Mining. Furthermore, when they gather enough relevant material, the next step is to share it with the community.
We sometimes see posts about the next big project when a new update drops. The developers might try to stop this, but the data miners can quickly "get out of jail." For example, they only need to make a new Twitter account or a different post on Reddit.
Above all, many Data Mining announcements suddenly have no basics, and the community feels "betrayed" about something they didn't get. When you see random information trending over the Internet, always take it with a grain of salt.
But when things go amazingly, we can anticipate the next moves from the developers. For instance, we might get information about new vehicles, which means it is time to save some CR.
What GT7 Fans Want
After looking into how we're getting new content and discovering possible stuff from Data Mining, the important thing is us, the players. When the developers read feedback and react accordingly, things tend to go smoothly.
Indeed, we more than often do not get everything we want. New or classic tracks might take a lot of time to drop in any GT7 update, so the developers need to pick them right. Additionally, many licensing problems could hold the possibility of new vehicles.
The players and developers share the same goal; we all want a good racing video game on Playstation. Hopefully, when Gran Turismo 8 arrives, a different business model might allow us to improve this part.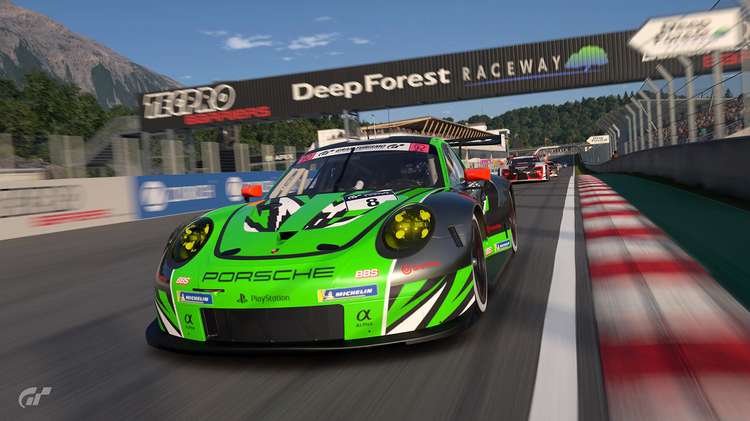 Previous Official Posts
Polyphony Digital uses "compressed" blog posts about relevant news for Gran Turismo 7. Inside these bits of information, we might get the following:
Known Bugs: After many reports from the gaming community, the developers tell their player base about some problems with their video game. Furthermore, we might get reassurance when they tell us that the next update will fix the issue.
Recent Events: One of the most significant parts of Gran Turismo 7 is getting tons of multiplayer activities. We might get news about winners or amazing plays when some tournaments go as expected.
Announcements: When a new update arrives, Polyphony Digital tells its players about the latest changes. Through these posts, we get to see bug fixes, new content, or upcoming multiplayer events. The whole point of these blogs is to share their latest work.
Late Changes: Sometimes, things don't go smoothly as the developers wanted. For example, an exploit in a race track might make things complicated for multiplayer events. When this situation arrives, they tend to change some stuff and add a new blog.
Highlights: Random events relevant to Gran Turismo usually occur inside a post. Even though these new ones aren't amazing, they might add more flavor to any post.
Making the GT7 Updates Better
Now that you have a clear idea about how all the updates arrive in Gran Turismo 7 let us discuss how to improve the system.
New Tracks
One of the main focuses of any GT7 update is to add more tracks to the racing video game. From all over the world, we tend to see real-life competitions with many ways to modify the pavement.
Since one of the main goals of Gran Turismo is to give you a similar experience to any professional racer, they should add as many tracks as possible.
Still, issues arrive when Polyphony Digital wants to follow this route. Since Gran Turismo supports Playstation 4 and Playstation 5, every racing track must work correctly in both systems.
Furthermore, adding that extra layer of details (or accuracy) might turn into a double-edged sword. Inside Gran Turismo 7, each racing track looks astonishingly good, but leave those custom tracks (user made) away.
Grand Valley
Some players found information about an upcoming race track through Data Mining information. Even though we only have a "concept" for the Grand Valley, the new elements seem to add a significant challenge.
There's no official announcement at the moment. Additionally, people have a wild guess that it could land into the Gran Turismo 7 around December.
Adding never seen racing tracks adds many possibilities to the racing video game. Both veterans and new players need to learn how to handle each turn and possible shortcuts.
Road Atlanta
One of the classic tracks in the racing world still isn't available in the Gran Turismo universe. Again, through recent speculations, some players are giving hints about Road Atlanta.
Following this trend, getting old and new racing tracks into the video game is always welcome. Still, it requires a lot of work from Polyphony Digital and resources they might not have.
Custom Tracks still is not a thing in Gran Turismo 7. Therefore, we can only wait for the original developers in this department. Hopefully, they will change the approach and give us the customizing tools sooner than later.
More Vehicles
Recently we got new elements like the Mazda Roadster and Nissan GT-R NISMO into GT7. As suspected, all the recent vehicles come with fantastic quality and perform well on the road. Still, they cannot keep a similar pace as other popular racing video games.
For example, If you complete the objectives, Forza Horizon might give you a new vehicle each week. Many indie counterparts tend to bundle a pack of cars and sell it as DLC. Lastly, even GTA5 provides many new vehicles with events and big patches.
Although Polyphony Digital cannot keep up, they tend to follow the quality over quantity approach. Thanks to the impeccable in-game handling, the developers need to spend more time tunning things up.
Speaking about vehicles, you might want to see which is the Best Drift Car Forza Horizon 5.
In-Game Balancing
No matter how much effort Polyphony Digital puts into its racing video game, getting into the right spot takes a lot of time. Due to their business model approach, there's no "official" paid DLC. Therefore, all players can farm CR and buy any vehicle in Gran Turismo 7.
Being this fair could lead to troubles when the players discover the latest "META." As a result, we see a specific car more often than any other option. If we add the lack of GT7 Updates, you might understand why it is becoming a big issue.
Adding more META changes with updates could improve the video game's lifespan and keep things interesting on the road.
Improve the Penalty System
Even though it seems that Polyphony Digital took its time to balance every race with this feature, sometimes it gets overturned. The developers know this issue; they add "reviewers" that can add/remove penalties in major multiplayer events.
Sadly, not every single online race comes with these benefits. As a result, random events in any race could throw penalties at you. For example, a single "troll" might take the opportunity and crash against you, or they might force you to drive slowly.
Additionally, due to server issues or player latency, the exact location of your opponents could suddenly change. Without wanting it, you could end up crashing and losing the entire event.
Many video games with online features tend to save replays and add severe penalties to faulty players.
Game Improvements
Even though the "outside" details are always welcome, adding more options to the player makes things even more fun. Parts of this segment aim to fix/improve many elements that appear away from the virtual wheels.
Custom Races (Playlist)
Giving a little control over the gaming community might help increase the longevity of the racing video game. Although if we take examples from previous Gran Turismo versions, it looks that this isn't one of their goals.
It seems that after Polyphony Digital moves to other projects, the old ones become less "accessible." For example, nowadays, we have no access to the online features of Gran Turismo 6. Hence, aiming for extended community support seems worthless.
Custom Championships
Indeed, the same example is present when we are talking about player-controlled events. At the moment, we only play with the rules from the developers. If something goes wrong with the championship, only they have the tools to make arrangements.
This way of doing things leads to a probable outcome when Gran Turismo 8 arrives as a Playstation exclusive. In other words, when the new game hits the virtual store, the online part of Gran Turismo 7 might start to disappear.
PSVR2 Support
The best thing about new technology is finding ways to experience its limits. Gaming developers aim their efforts at different compatibility options for your new toys. If we speak only about Sony tech, we can only find them helpful in their environment.
Above all, there's no better racing experience than Gran Turismo on the Playstation consoles. Therefore we can only assume that they might save the capability of the new virtual googles into the upcoming Gran Turismo 8.
We can only hope they take some of the new code and adapt it into the current Gran Turismo for all of us to enjoy.
Are you interested in VR? You might want to check more VR Racing Games from this link.
Bug Fixing
An awful in-game bug is a common factor that mostly breaks the immersion of any video game. For example, no one likes to see vehicles flying around the track by a random occurrence inside a race event.
Sadly, it seems that it takes too much effort to fix all the issues plaguing Gran Turismo. For example, the two-player split-screen hasn't found any solution at all.
Looking to learn more about Gran Turismo 7 Split Screen?
Roulette System
Many players find Roulette a scam or don't work at all—the "thing," though, is that the whole animation isn't necessary. The ticket already comes with a special price, and nothing will change the outcome.
Although to fix the situation, the developers could add better effects or increase the excitement when you get as you open any other loot box.
Gran Turismo 8 PS5 Announcement
Instead of fixing everything up, why not share the news about the next Gran Turismo? Indeed, they will probably leave the current version and focus their efforts on the next.
Whether you like this approach or not, this is now the standard in all software development. Either way, everyone should be grateful that Gran Turismo is still racing in the big leagues.
You might want to check anything related to The Crew 3 Release Date for other possible announcements.
Wrapping Up
Overall, Gran Turismo has a lot of potential in its current state. Hopefully, they will learn from their mistakes and focus on improving these "problems" soon.
Enjoy playing this racing video game as you please. Good luck!
Photography credits
We thank the following entities for the use of their photography in this article: