Brandon Wicknick's Godspeed Project 2JZ S13
Continuing our love for Formula D's 2013 rookies, we present you with a few angles of Brandon Wicknick's Godspeed Project Nissan S13 240SX. Under the hood lies a Toyota 2JZ engine putting out over 500hp, and two different sets of Rota wheels are encased in Falken Azenis rubber to provide the machine-made cloud show.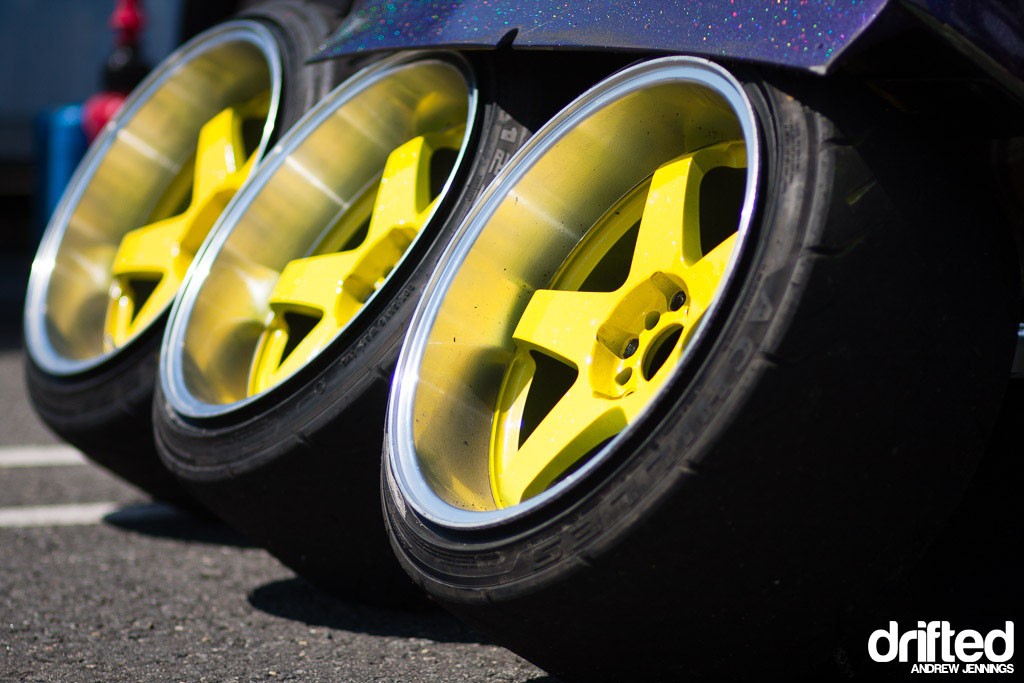 Andrew Jennings is a photographer and editorialist based out of Nashville, TN. He has been covering the American drift scene since 2007, and his work has been published in nationally syndicated magazines such as Modified Magazine, Import Tuner, Performance Auto and Sound, and RIDES. Andrew may be contacted through his professional online portfolio, or the social networks listed below.
Professional Portfolio: http://www.andrew-jennings.com
If you'd like to learn more about why so many drifters chose the S13 then check out our 7 Reasons Why The Nissan S13 Is The Best Drift Platform For Beginners article.