Brandon Wicknick's Godspeed Project 2JZ S13
Continuing our love for Formula D's 2013 rookies, we present you with a few angles of Brandon Wicknick's Godspeed Project Nissan S13 240SX. Under the hood lies a Toyota 2JZ engine putting out over 500hp, and two different sets of Rota wheels are encased in Falken Azenis rubber to provide the machine-made cloud show.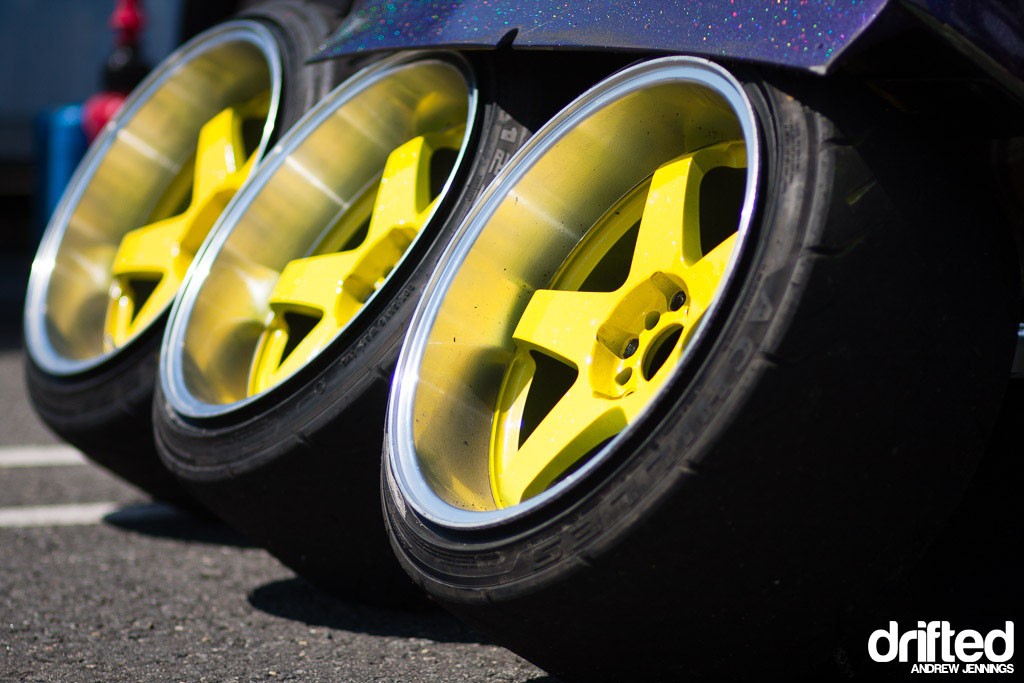 If you'd like to learn more about why so many drifters chose the S13 then check out our 7 Reasons Why The Nissan S13 Is The Best Drift Platform For Beginners article.
Tags: 240SX, 2jz, Brandon Wicknick, Canon, Falken Tire, Formula D, Formula Drift, Godspeed Project, Nissan, race car, Rota, S13, Snapshots, Turbo