EVENT: 2013 Maxxis British Drift Championship Team Triple Event
As a continuation from the weekend of the Maxxis British Drift Championship round 3, we have the team event. This annual event is all about the fun, letting the teams of the BDC get out on track together, which is something they rarely get to do if they're in a different class from one another, or bringing people together who aren't in a team with others in the same situation. The sun was still blazing, weather reports said it wouldn't be as hot as the previous 2 days, which turned out to be wrong, with ambient temperatures hitting in the 30c degrees area. Another hot day at Teesside Autodrome.
One of our guys got there bright and early on Sunday morning to try and get some deserted pits shots, also you'd be very surprised what you come across first thing on a Sunday morning before a drift event.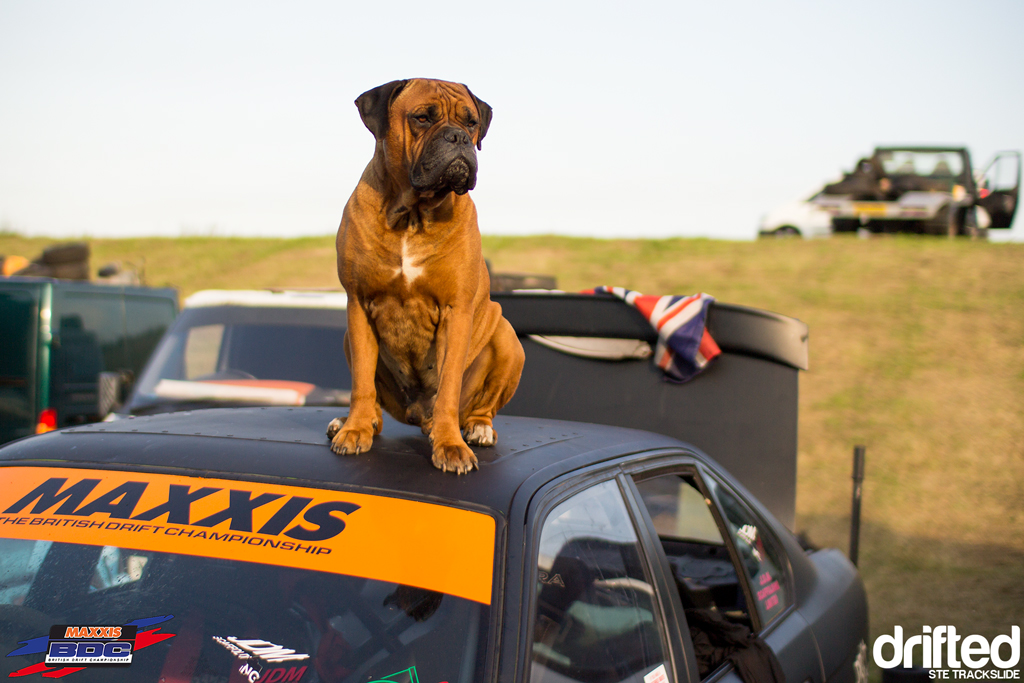 For example, one of the best drift car alarms we have seen yet, and he has a thing for tyres.
Its hard not to be a dog lover, however it was also hard to not feel a little intimidated when this monster of a dog came bouncing down the hill, but he is awesome and loves attention.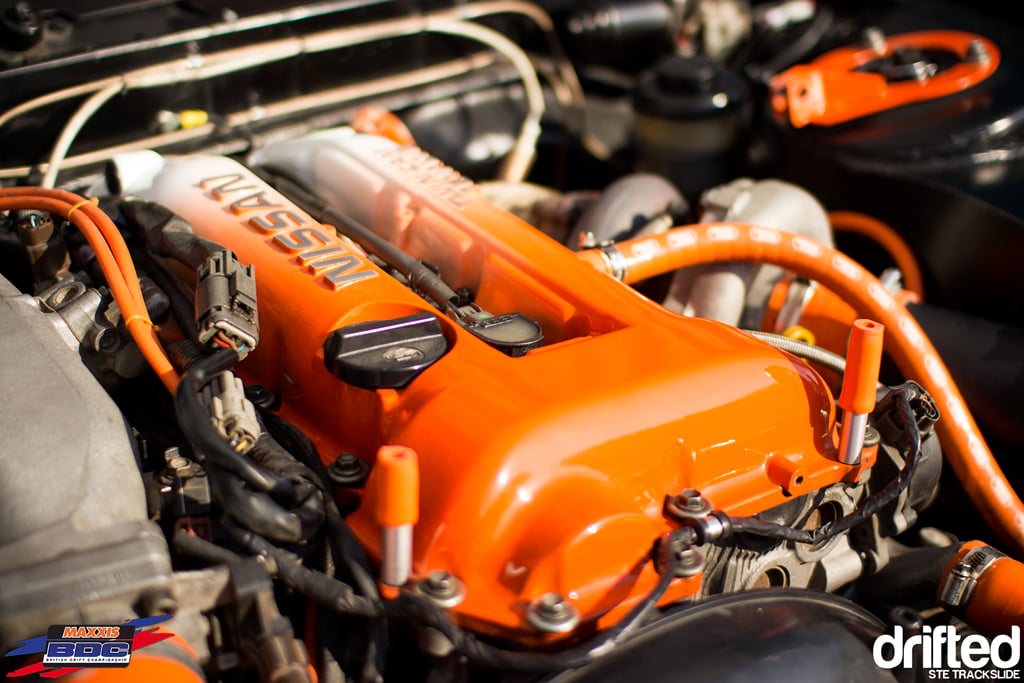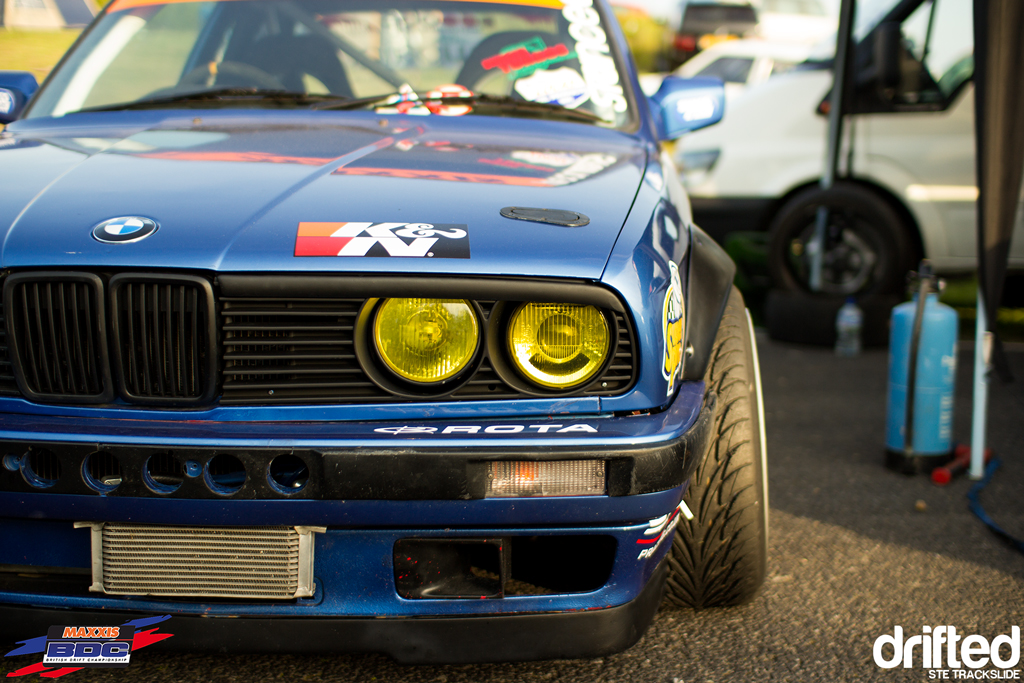 All was not well in the pits however, we spotted this on a table in Acorn Motorsports gazebo, we aren't sure if it was one of theirs though, we know Ian Waddington had been having steering rack issues but we were unaware of any gearbox issues…
Drifting is all about huge body kits, huge wings, we also love to see outrageous paint jobs, this Nissan S13 Onevia certainly meets the paint criteria, lots and lots of flake.
As we made our way over to the drivers briefing we spotted start line guru Malcolm ready for duty.
Sweeps is the man, the way he evokes driver confidence during his briefings in new drivers is superb, taking boys and turning them into men, as far as their driver skill level goes that is.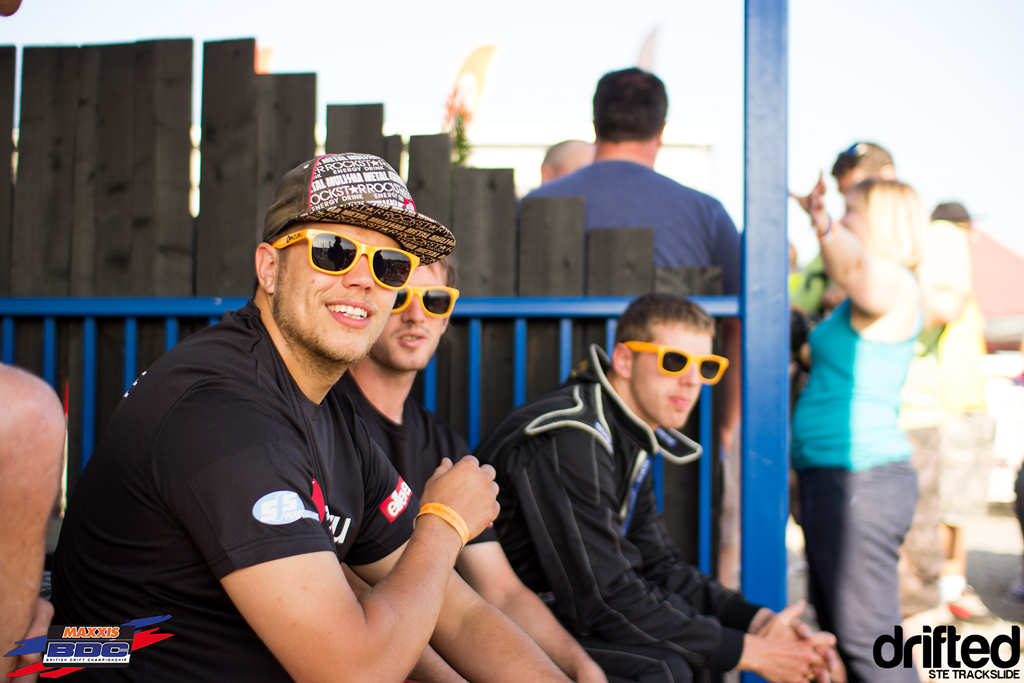 We love the crazy sunglasses that more and more people are wearing to these events. Team Rampstyle in a matching set, nice.
After the briefing with marshals at the ready we made our way to the track.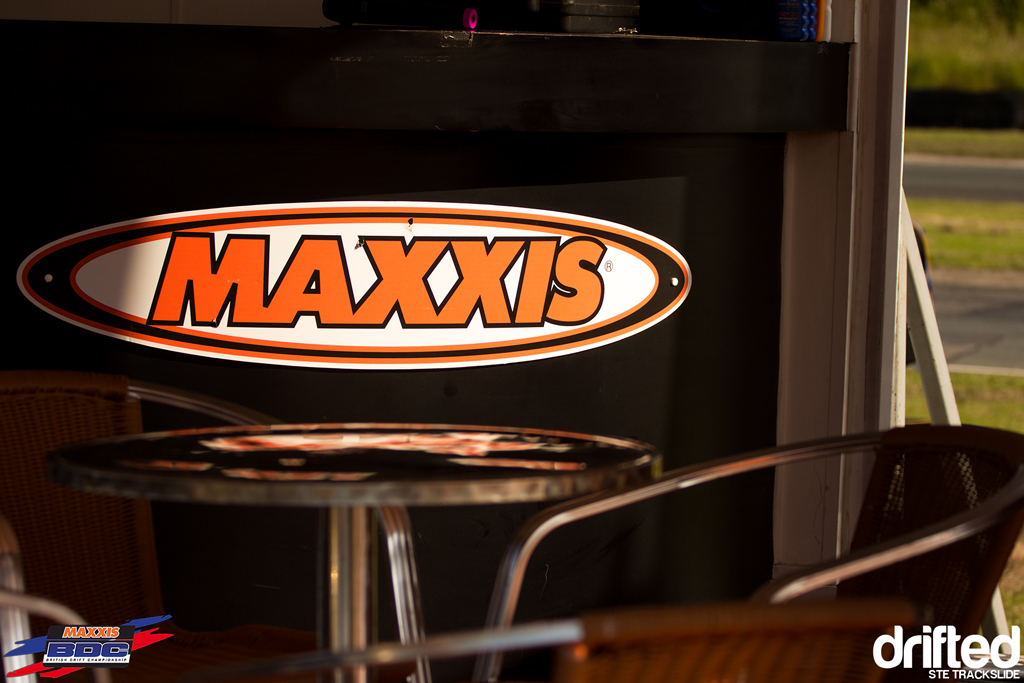 Straight out of the gate there was some great driving, in fact at the time we were thinking it would be hard to top some of the practice runs…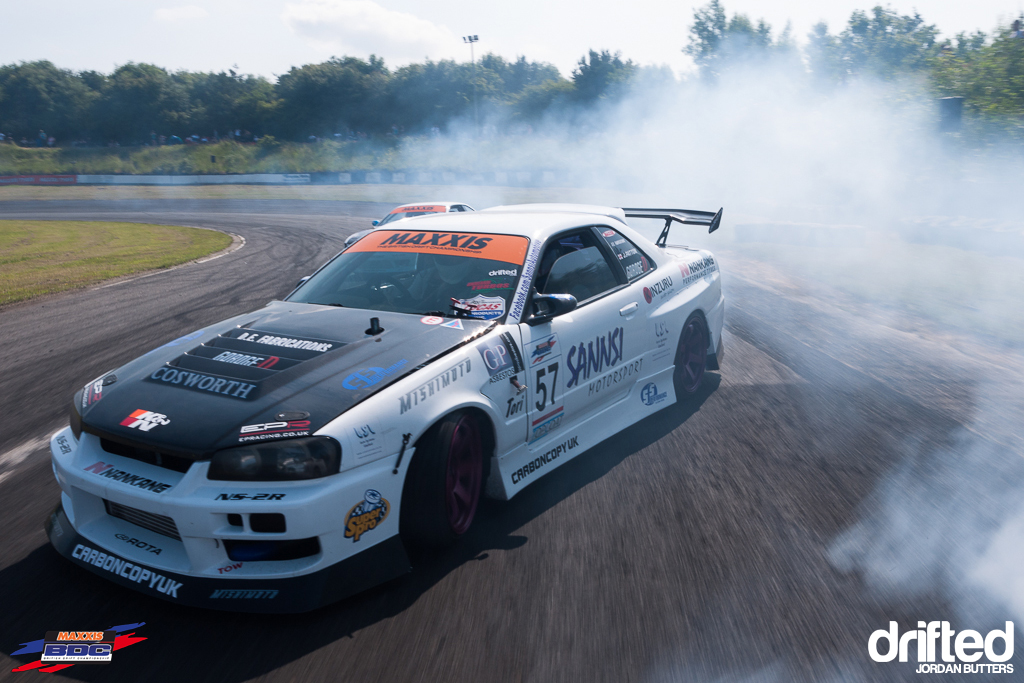 …a few of the teams were running in great formation.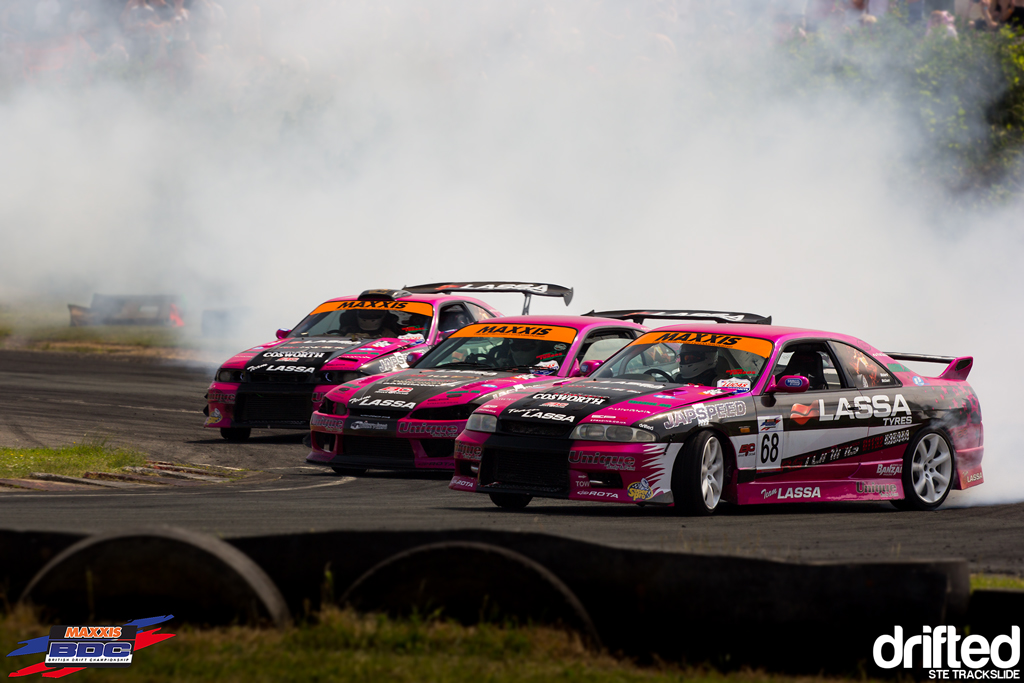 Team Lassa Tyres had a good strategy from fairly early on, running their slower car with Richard McCourt at the front so Simon Perry's R33 and Jo Fletcher's S15 could keep pace, although there was a few times it seemed Richard was getting some pretty big leads.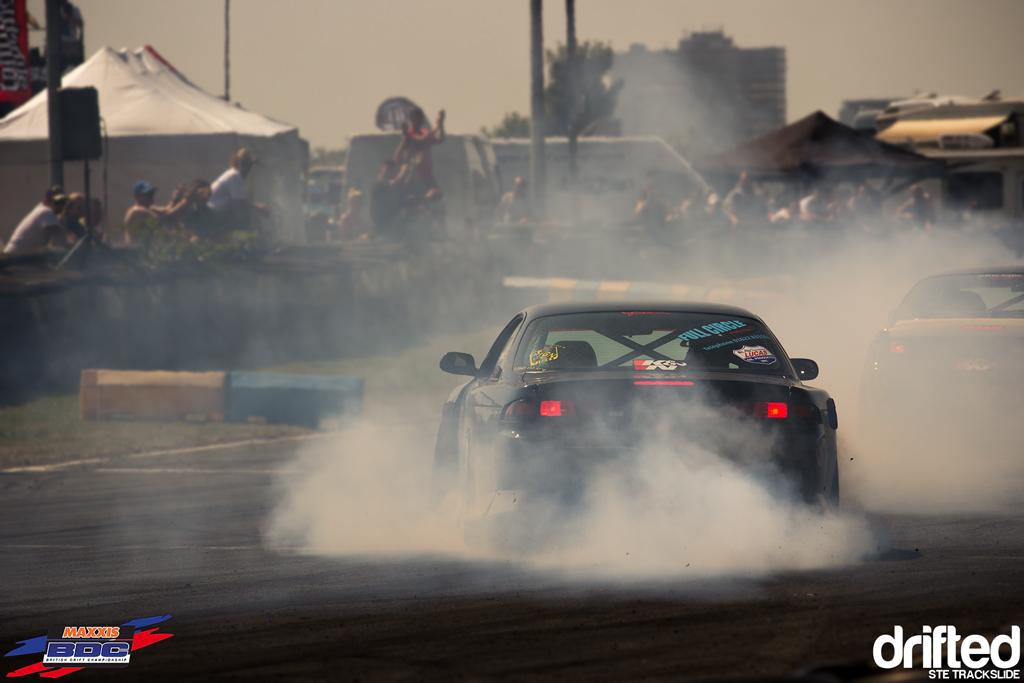 Team Falken were running very well indeed, adopting the same kind of strategy as Team Lassa Tyres. Kirsty Widdrington's PS13 was out front with Paul Cheshire's G35 and Matt Carter's R32 trying to keep up. Team Falken are freshly back in the UK after doing a huge demo at the world famous Nürburgring in Germany where the entire European Falken team showed up. Unfortunately when it came to the main event they would be a car down as Matt's Skyline had been experiencing wastegate/boost issue's all weekend, and had to retire.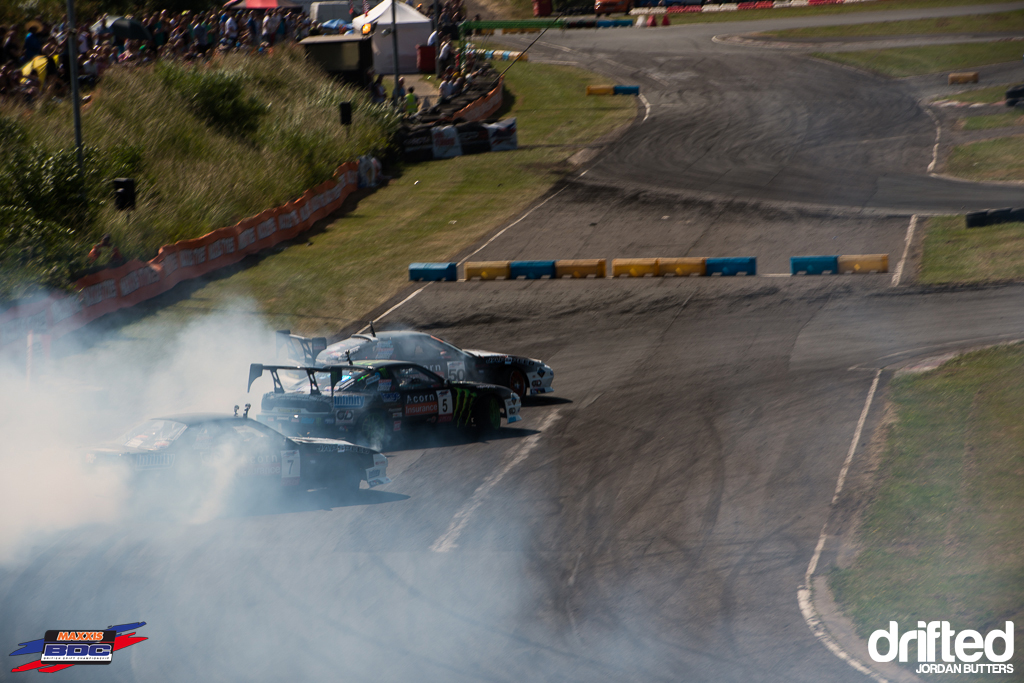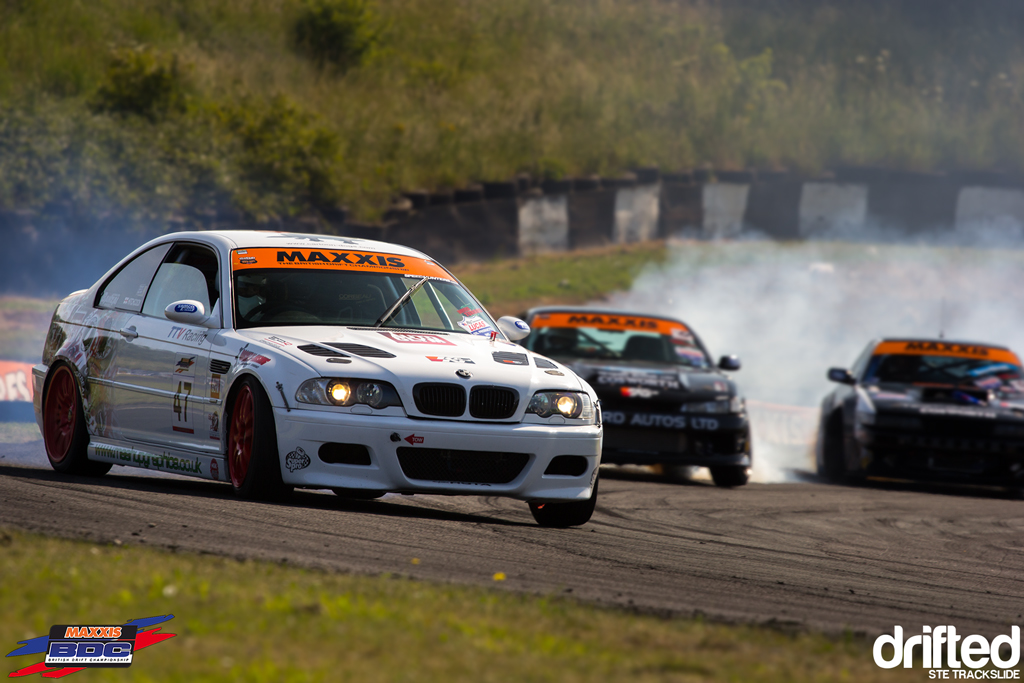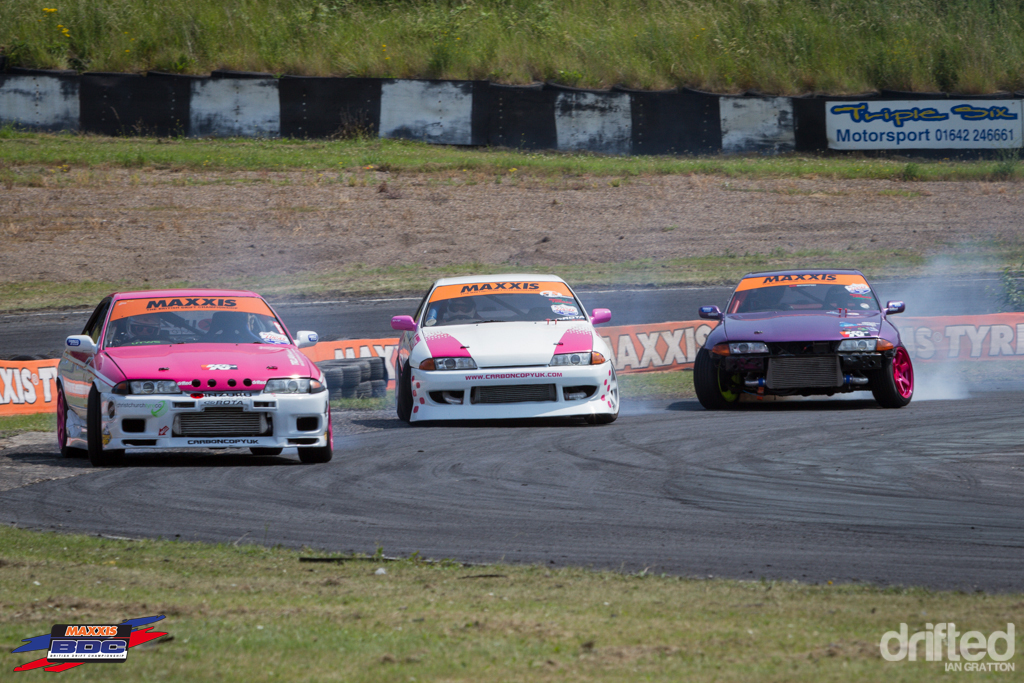 Belinda Challis and Julie Robinson had another R32 Skyline join their team in the form of Gary Hughes for the team event, we think the purple paint blended in just fine Gary…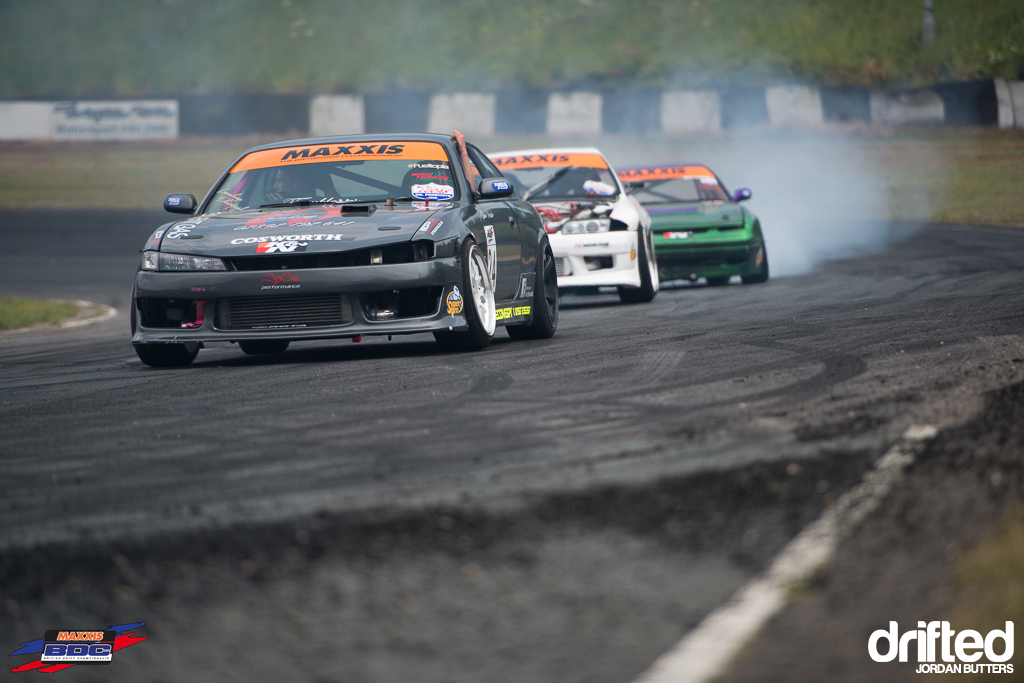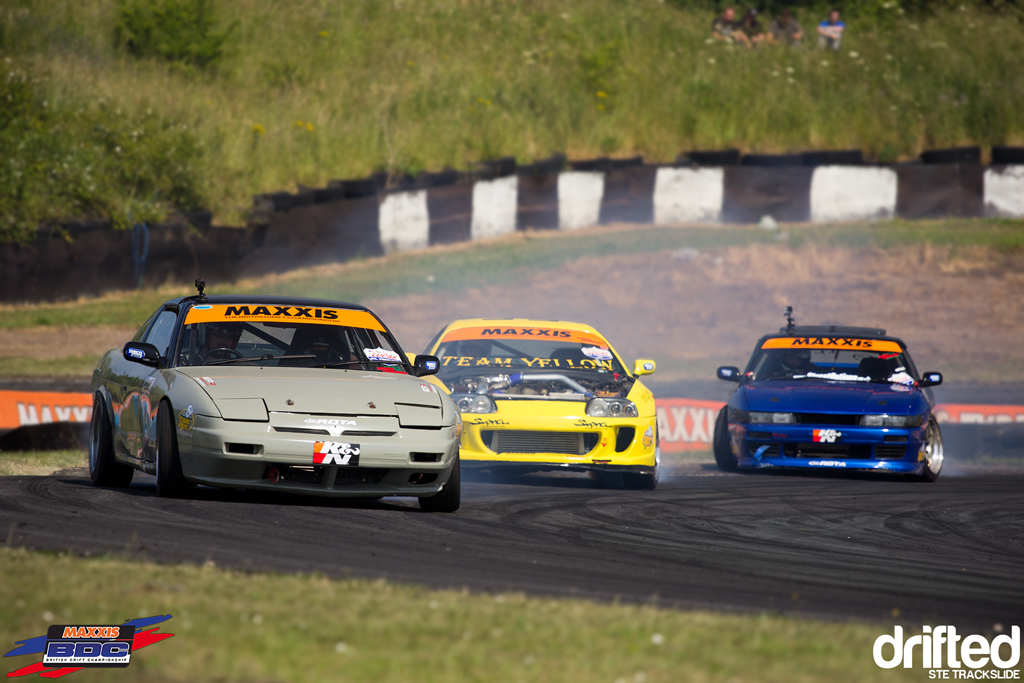 Team Japspeed employed the assistance of Luke Woodham for the triple battle, as their Subaru was suffering from engine problems.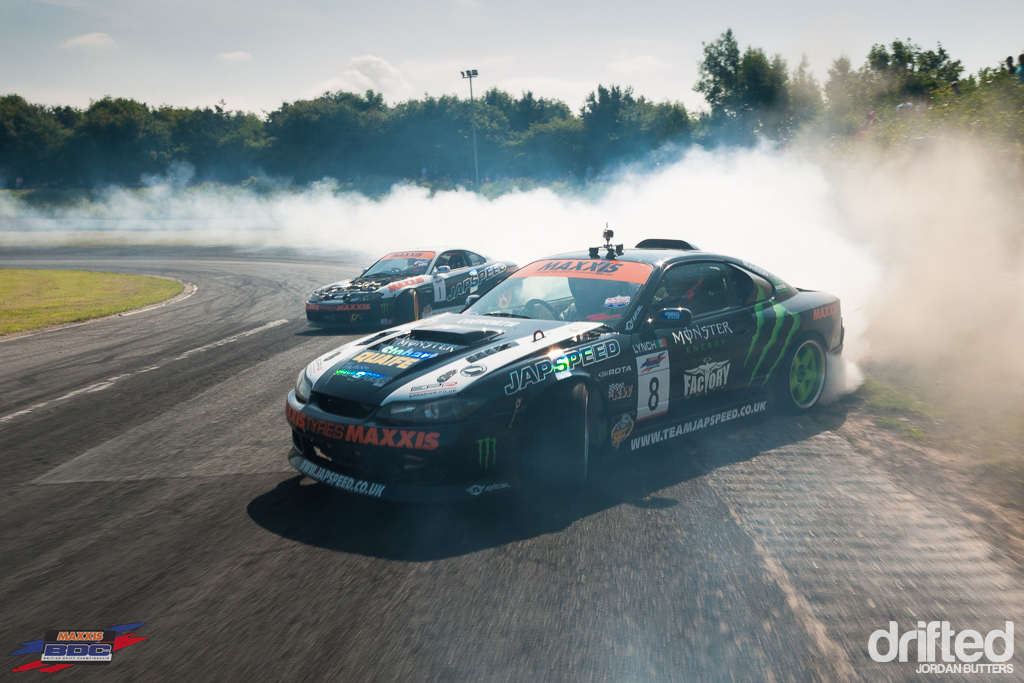 The team are used to practising together and their runs saw the entire Teesside bowl full of smoke!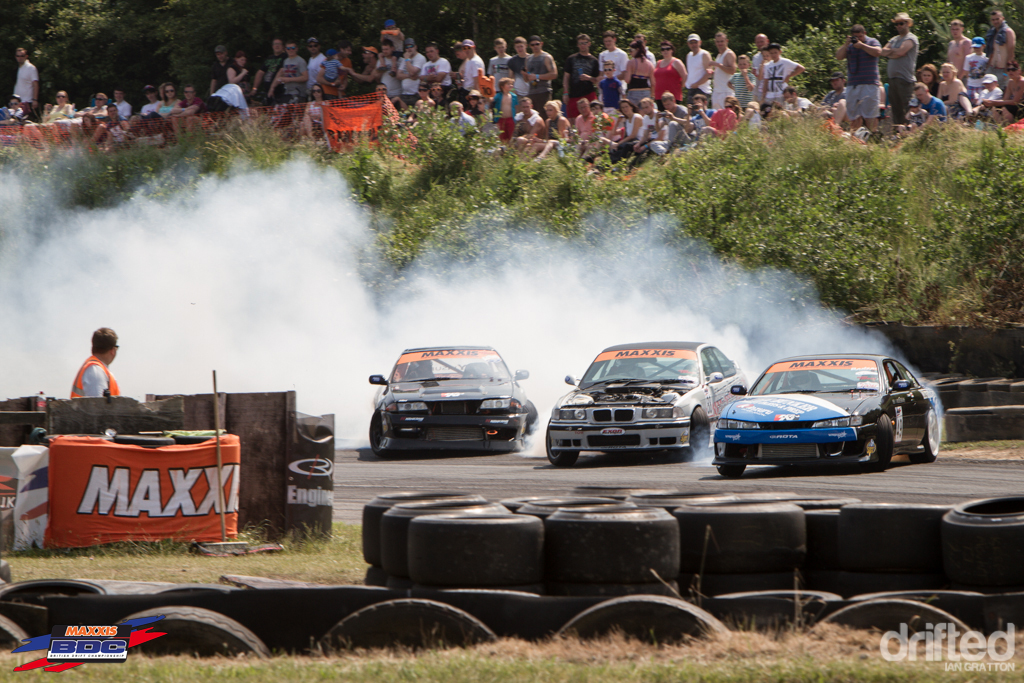 Another team formed for the event were Team Reprobate with Richard Grindrod in the BMW E36, Chris Smiffy in the Nissan S14a and Phil Morrison in the Driftworks R32.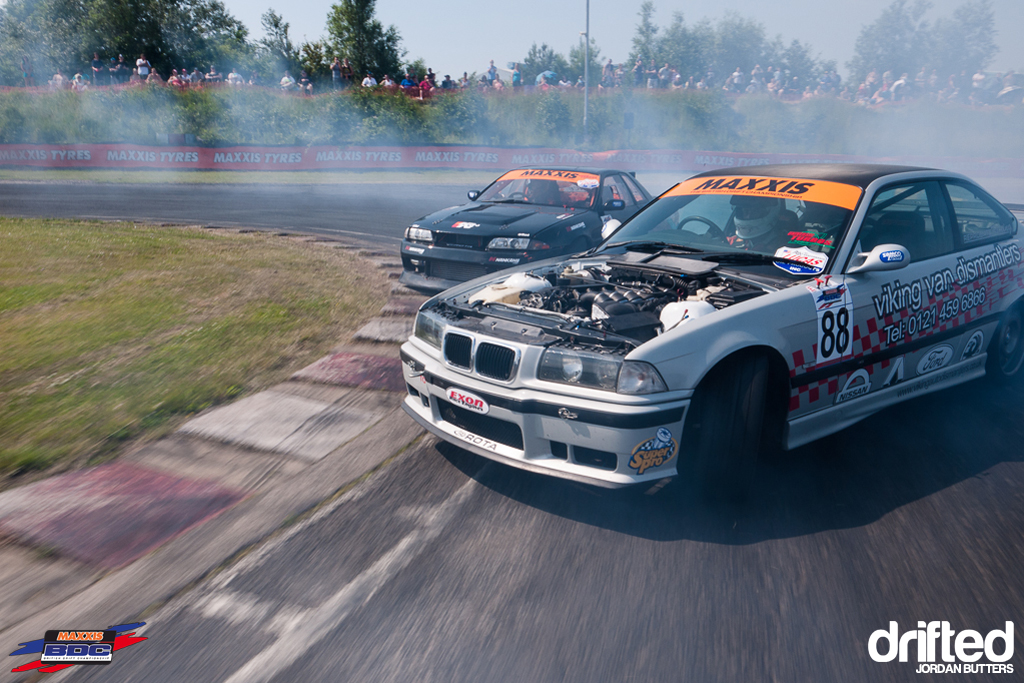 From the offer their runs were impressive, all three drivers gelling well.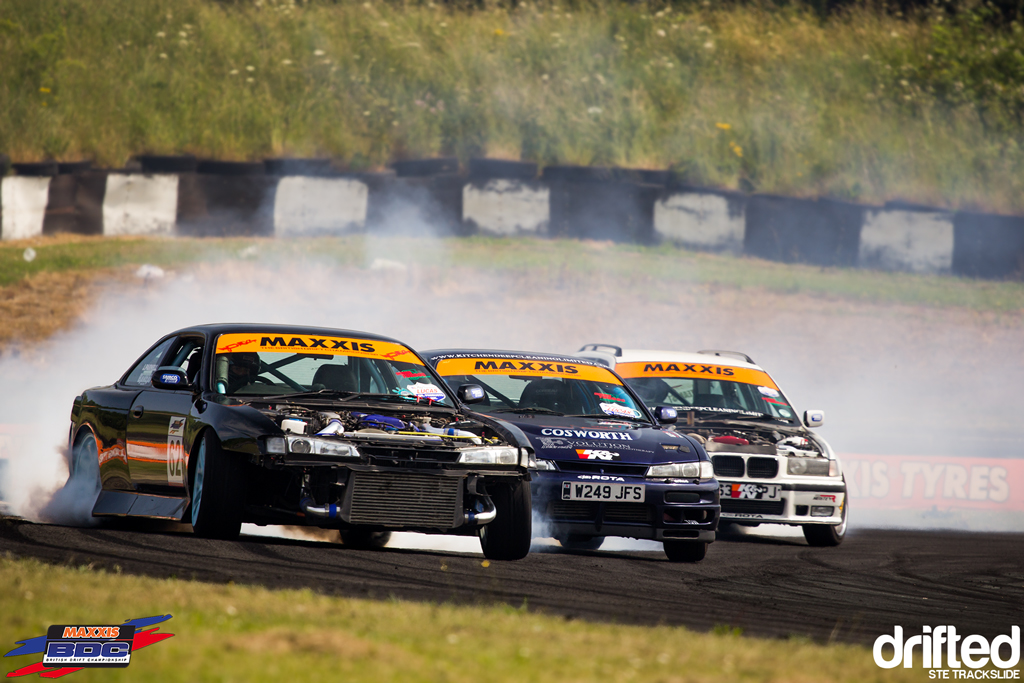 At Lunchtime there was a meet and greet with the drivers and cars, if its possible, we think there were actually more people here on the Sunday, it's always good to see fans out in force supporting this rapidly growing sport.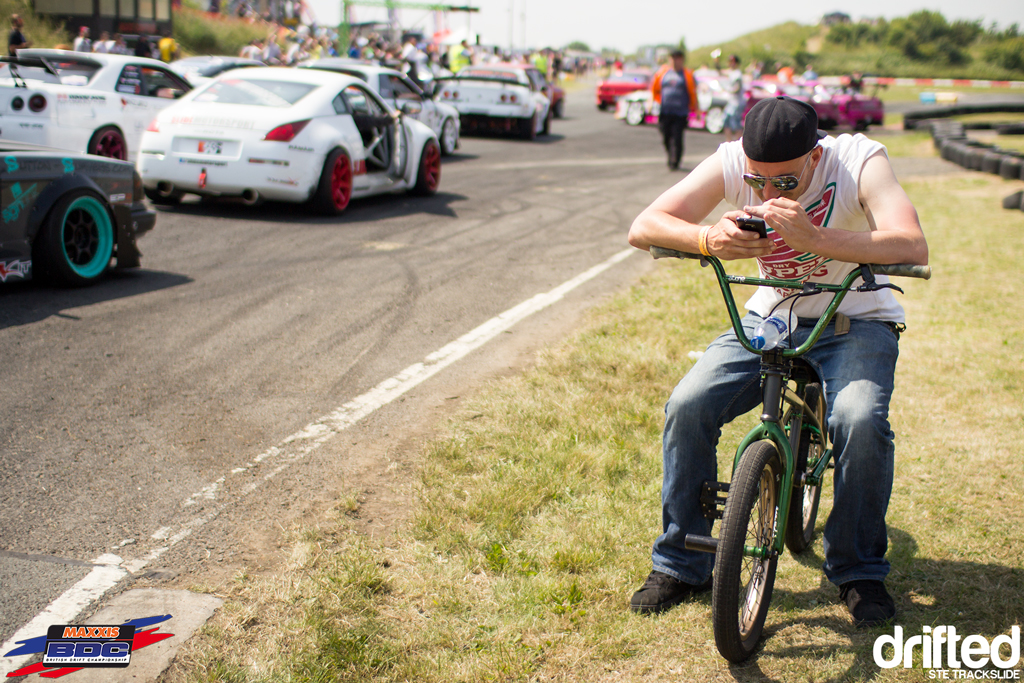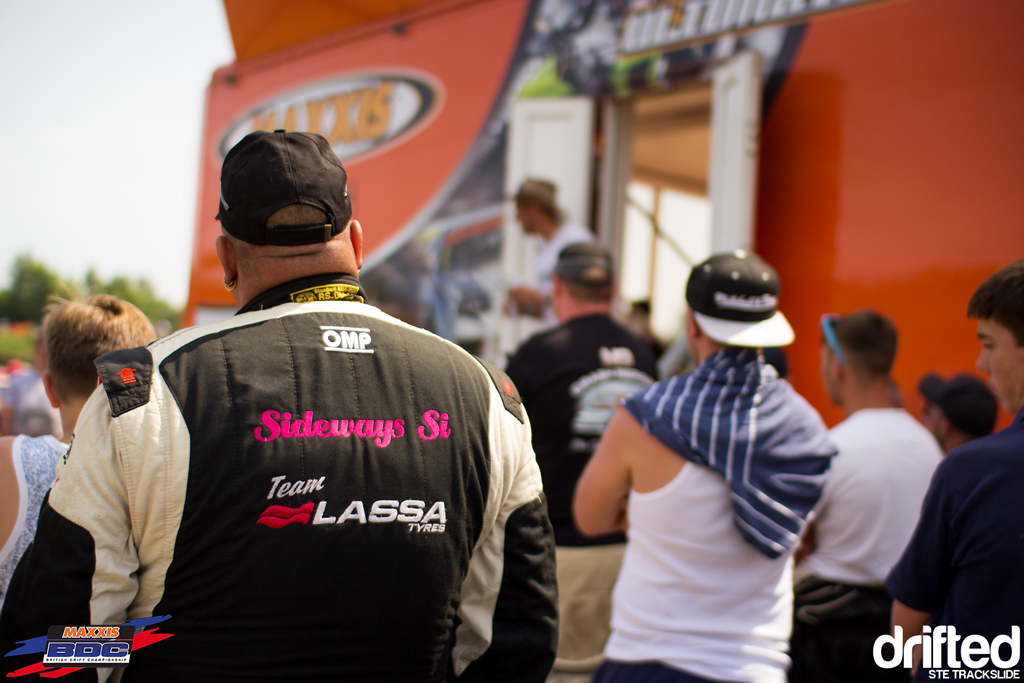 There was also a mini drivers briefing during lunch, just a quick rundown of the mornings performances and to discuss the best way to run the cars together as opposed to trying to get away from the chase cars, which is what happens in normal battles. As this a team event, the name of the game is to run in formation and get as close as possible.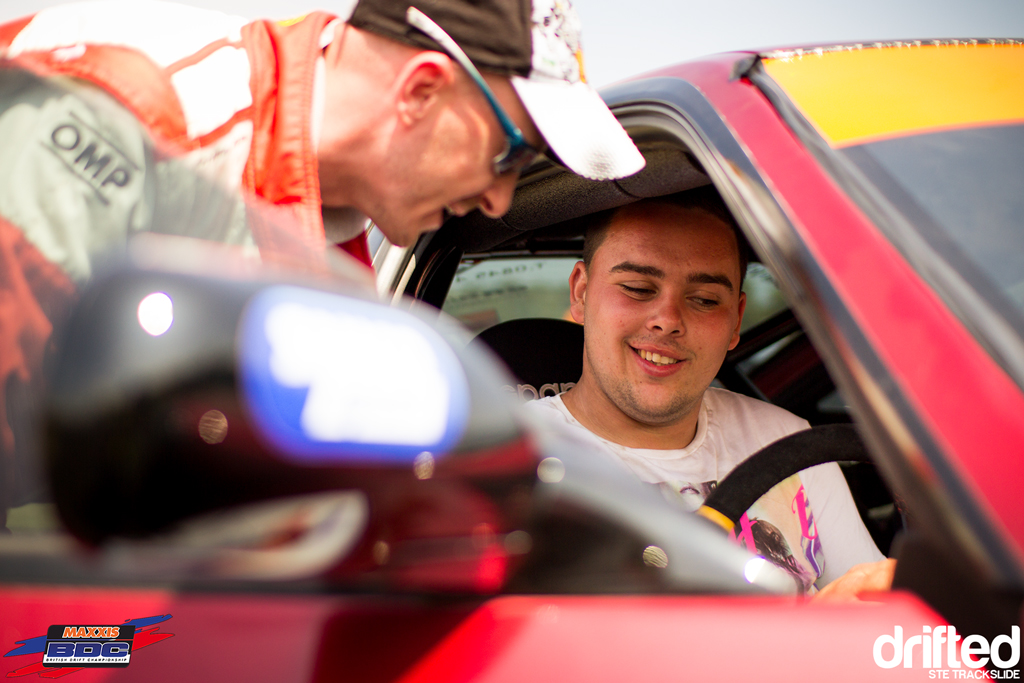 After the drivers briefing it was time for the main event, the judged runs.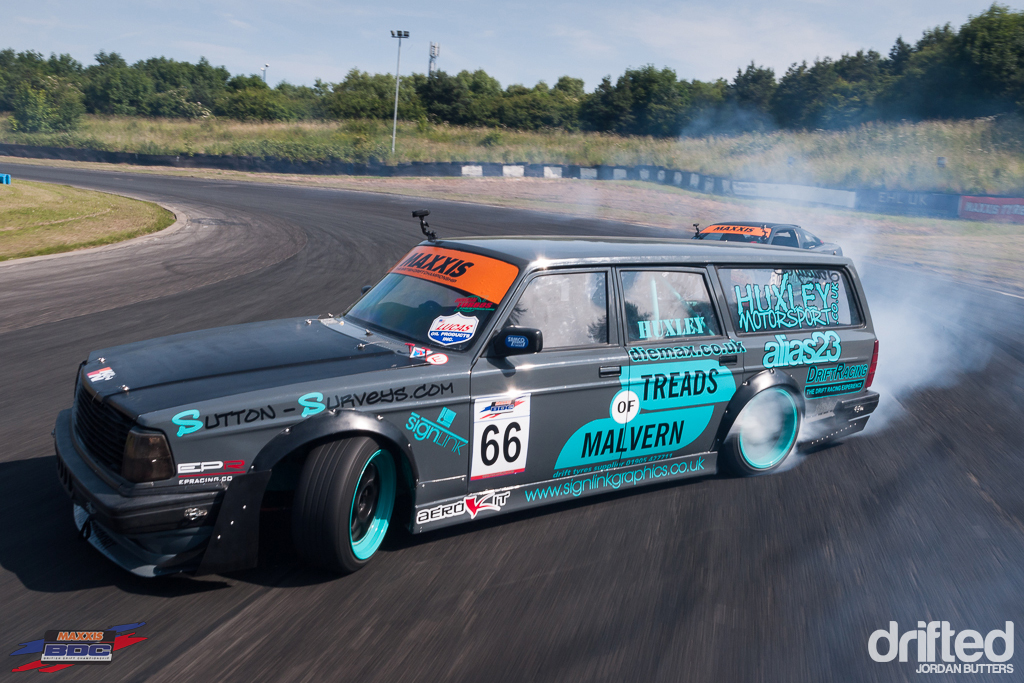 There was some great driving, especially among the teams who were running together for the first time today.
Team Tread were running very consistent and very close all day, Darren Rickaby's BMW e30 V8 and Marc Huxley's Volvo 240 V8 estate were running so close they actually had contact on a couple of occasions, it was great to watch.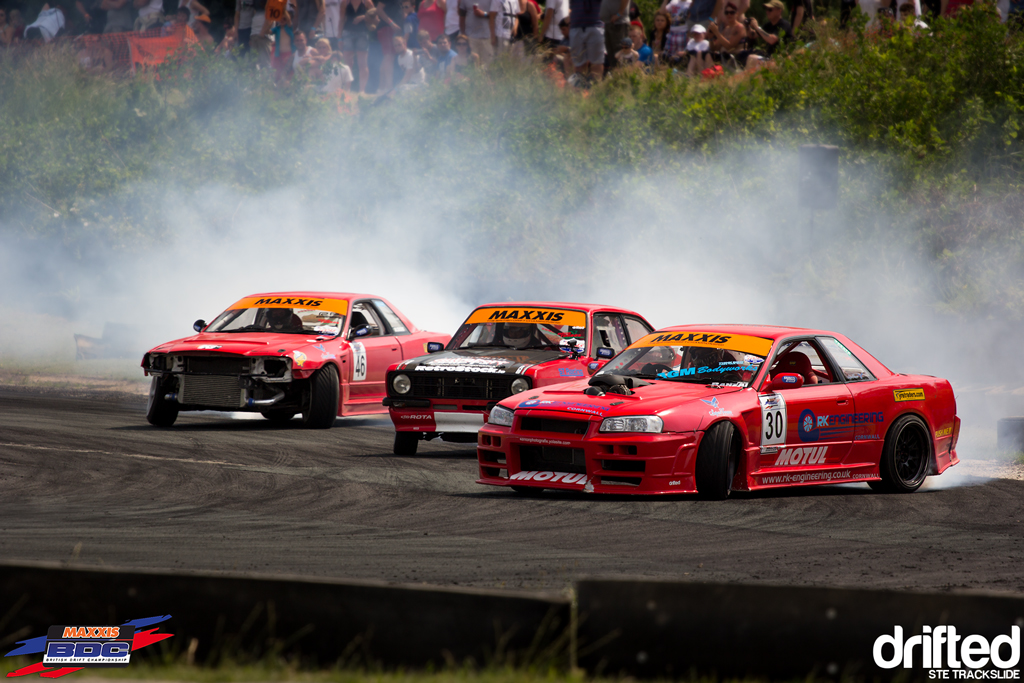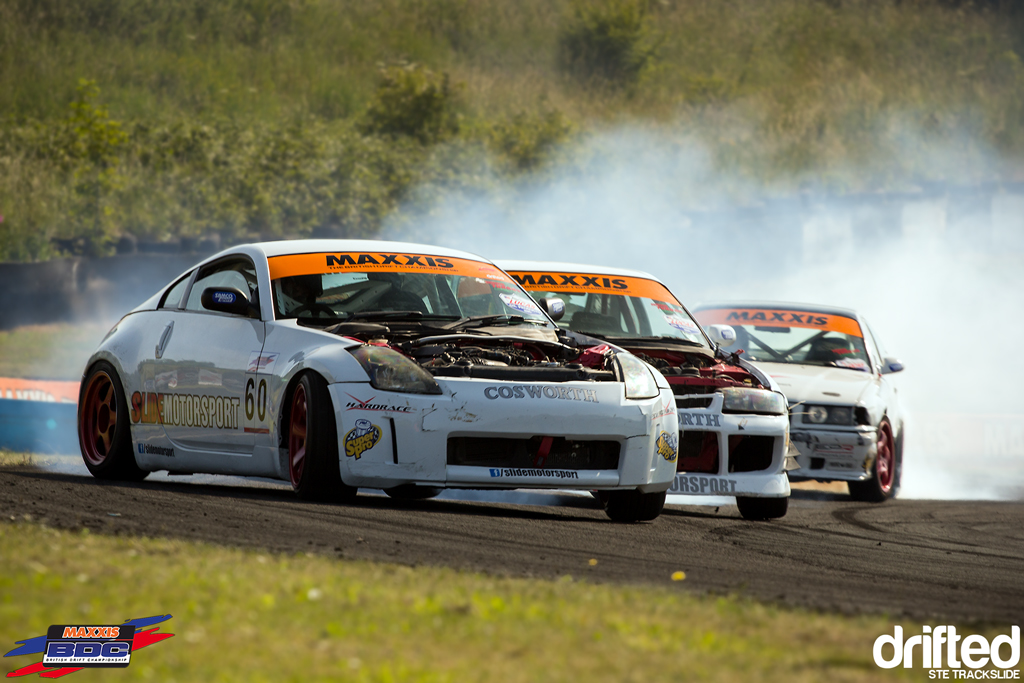 Slide Motorsport were also performing extremely well throughout their practice session and judged runs, all those V8's sounded pretty cool too.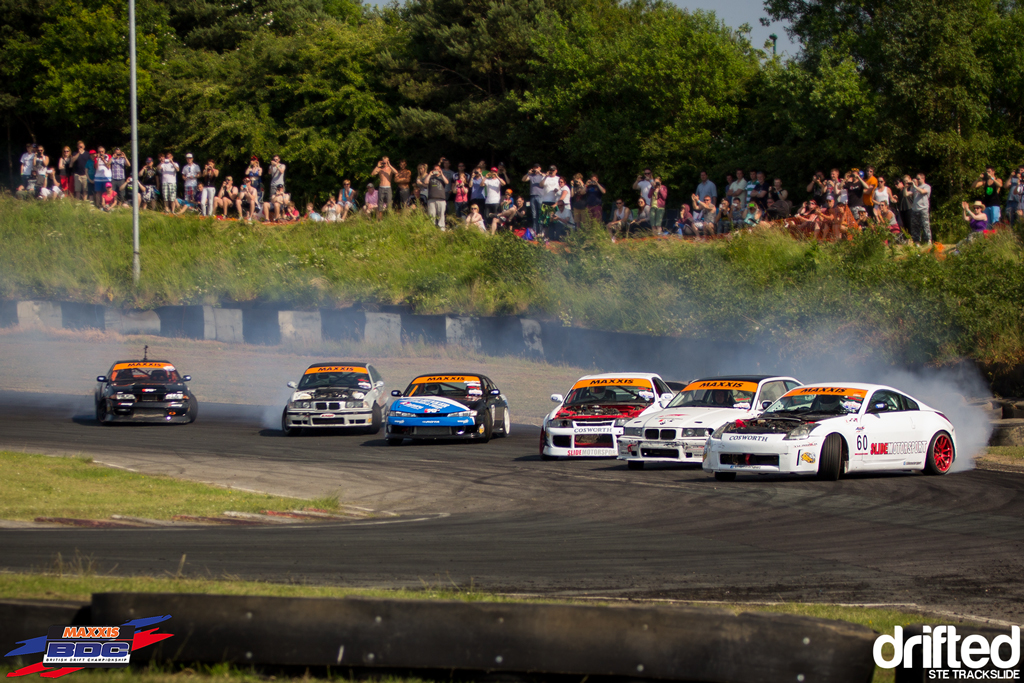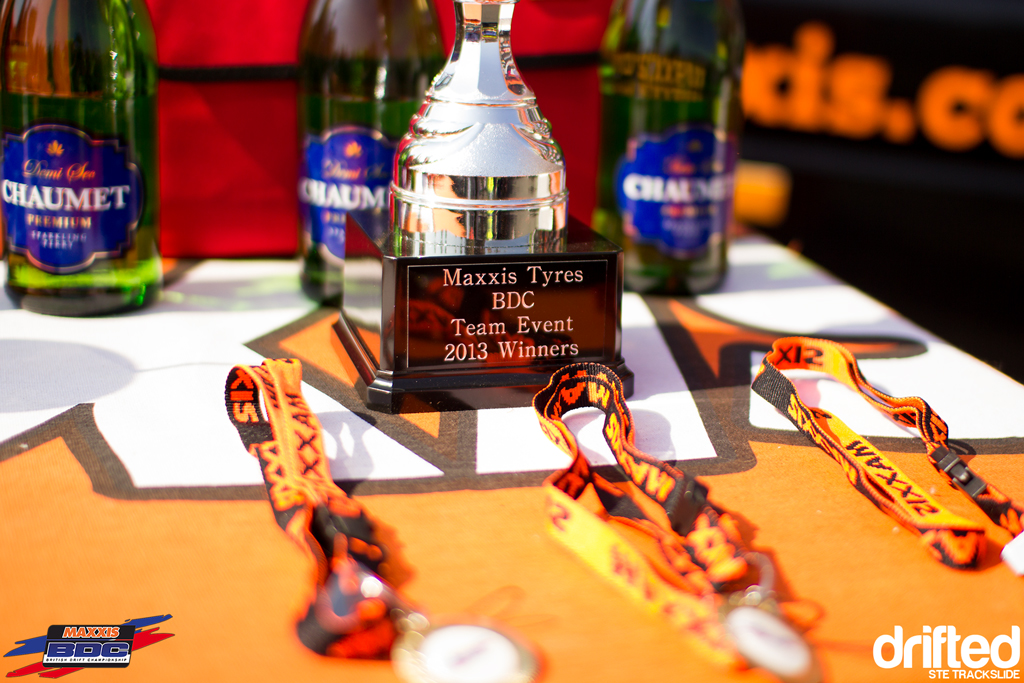 After  some superb driving it was time to announce the podiums…
1st place: Team Reprobate with Richard Grindrod (BMW e36), Chris Smiffy (Nissan S14a) and  Phil Morrison (Driftworks R32)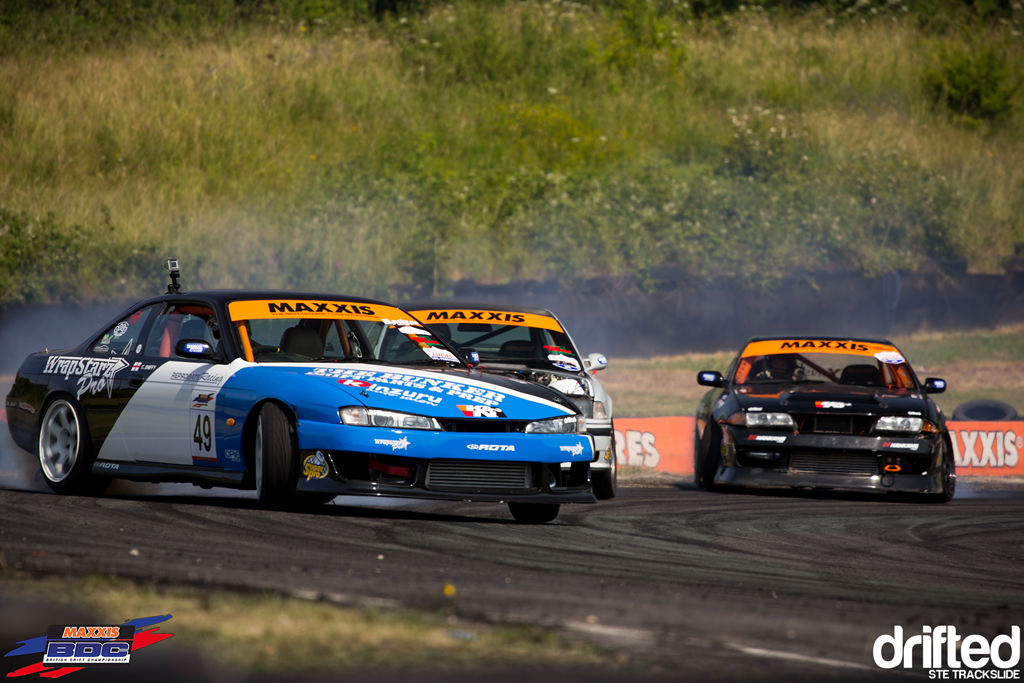 2nd place: Slide Motorsport with Adam Simmons (Skyline R33), Matt Stevenson (Nissan 350Z) and Ben Manuel (BMW e36 M3)
3rd place: Team Treads with Darren Rickaby (BMW e30 V8), Marc Huxley (Volvo of Doom) and Chris Hawkins (Nissan S13)
So that is this years trip to Teesside Autodrome wrapped up. Great driving, great weather, awesome weekend.
Roll on round 4…
Words: Ste Trackslide.
Pictures: Ste Trackslide, Jordan Butters & Ian Gratton