By now I guess you all know about Gatebil, and you have probably seen tons of pictures from the main event at Rudskogen. Thats why I´m not going to show you pictures of the cars bathing in sunlight, waiting in pit-lanes or even out on the track killing tires, making clouds. Not for now, at least.
I want to show you a different side of the event. I want to show you guys some of my favorite cars… shot at night! Enjoy.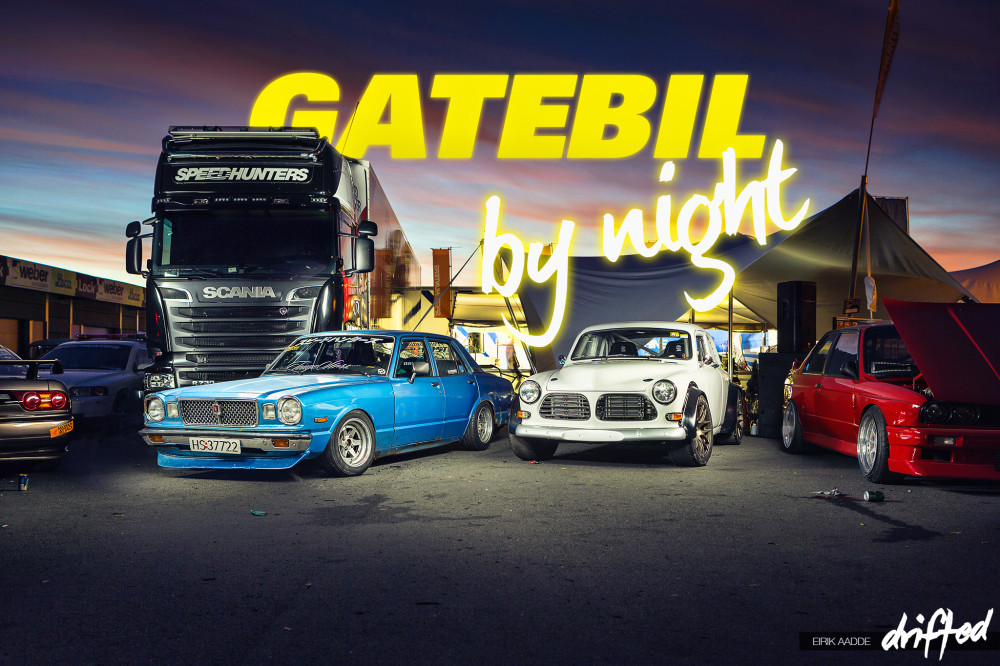 Lets kick things of with a look at the Speedhunters booth. They always seem to find some of the most unique cars to showcase, #BecauseGatebil! To the left we see Fredrik Sørlie's Cressida. A car you might have seen tearing up tires while leaving the highway in a little video that went viral a year ago. Next to the Cressida we find another repurposed classic. The winner of best Swedish car, Philip Malm's Volvo Amazon.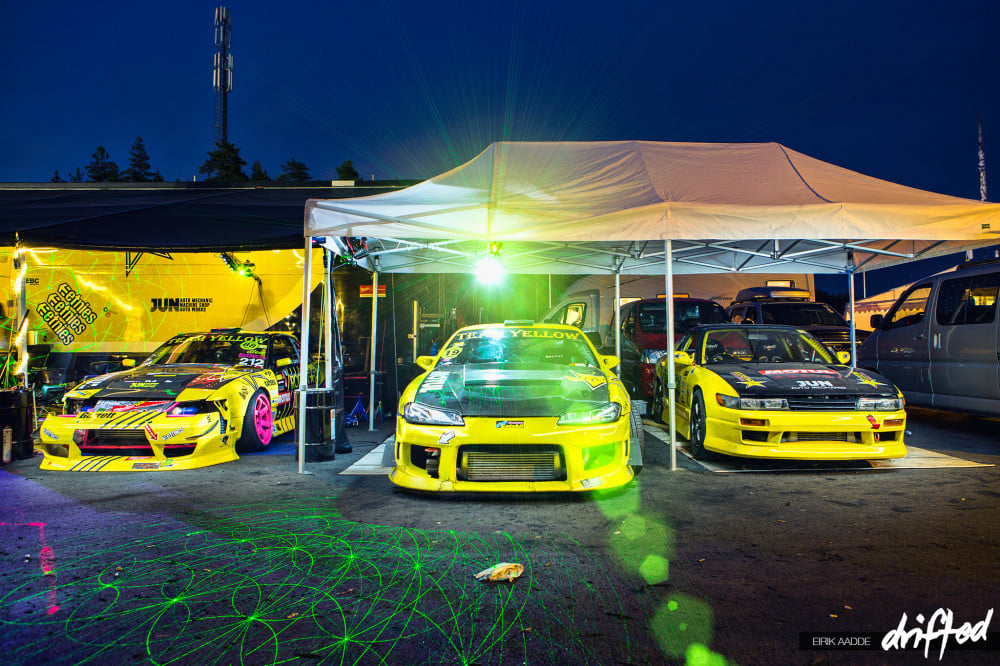 Gatebil is without a doubt a big party, but for some teams, the Monster after track party is not enough, so they bring their own lights and music, keeping the party going on until the crack of dawn and sometimes beyond that. Team Yellow was definitely one of those teams.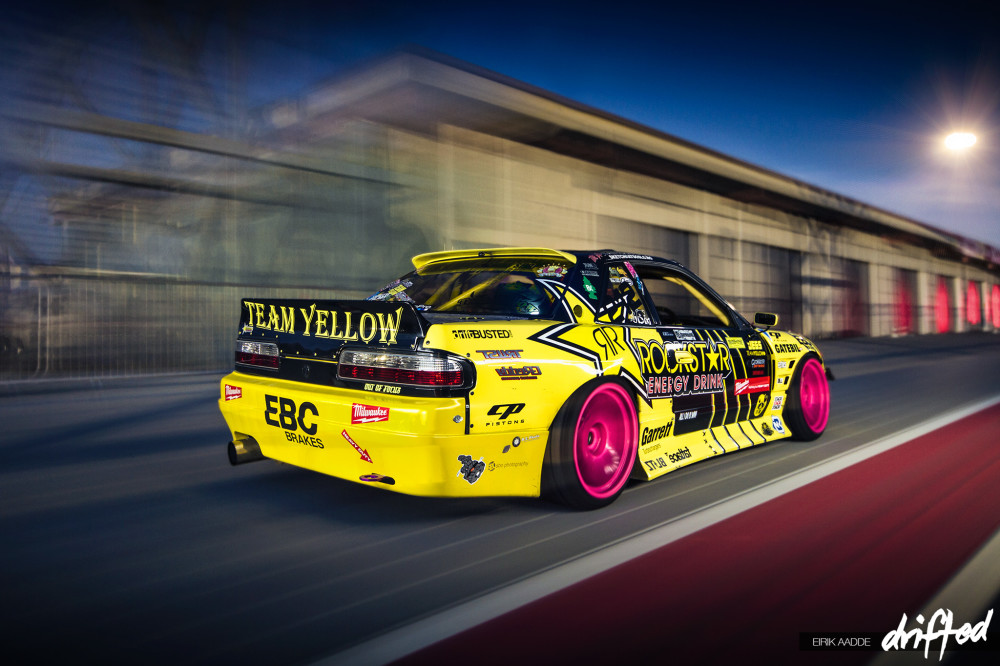 And while we're on the subject of Team Yellow, their driver, Karl-Martin, was kind enough to lend us his Onevia S13. Henrik Oulie and I proceeded to rig it up in the pitlane. Designated driver for the night was fellow photographer PicsByXro… Because you know, party all night!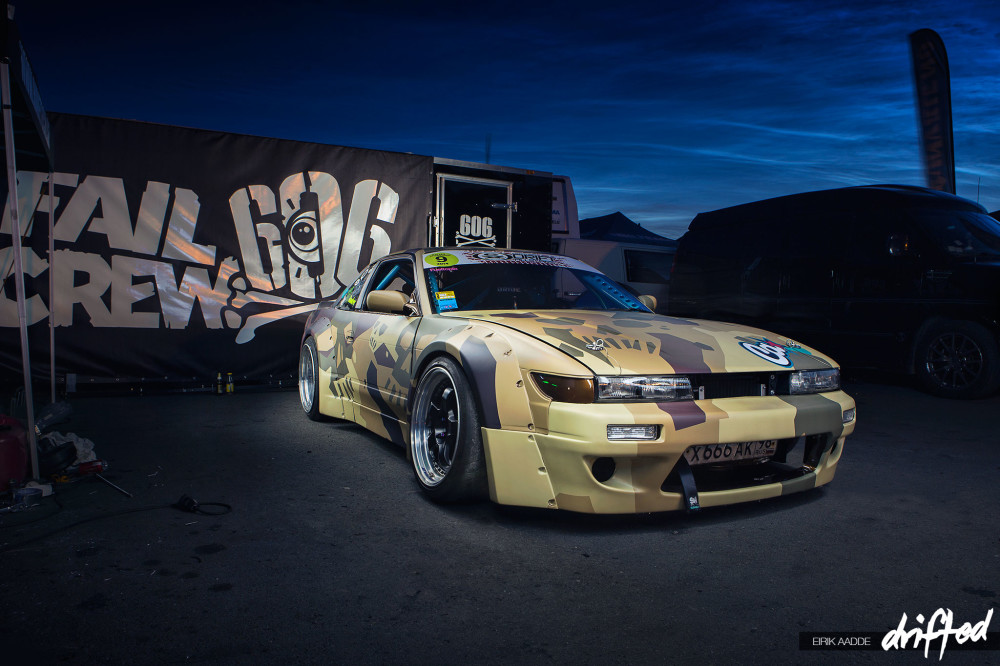 FailCrew had their 2014 debut at Gatebil, and brought their cars all the way from Russia. The PS13 was alone the first night, sitting low on a set of Work Meister S1s. It was oozing style and awesome.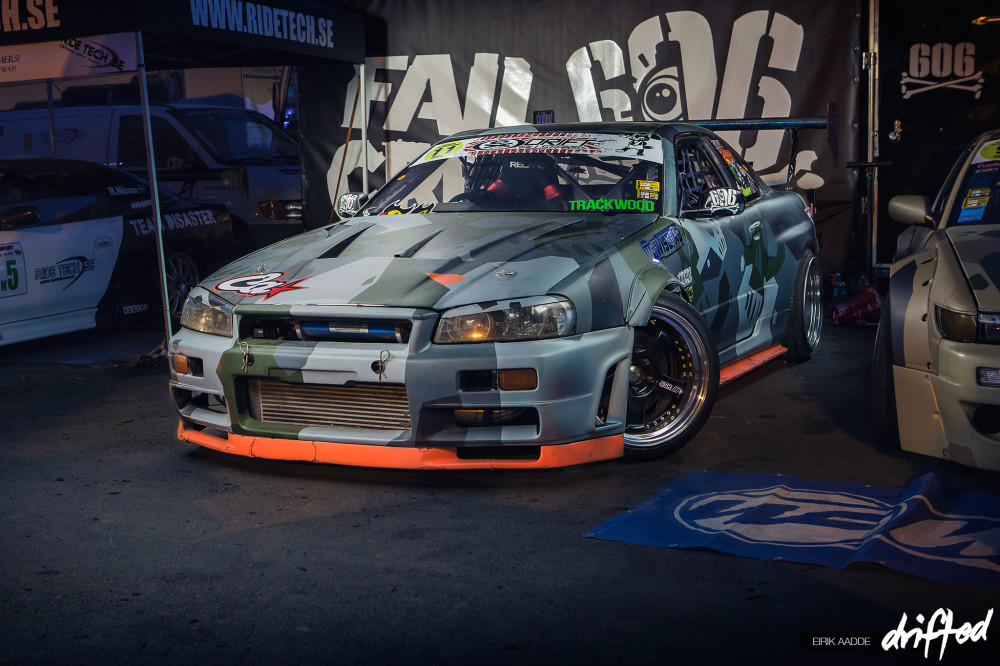 The R34 Skyline also joined the show, but sadly did not get any track action.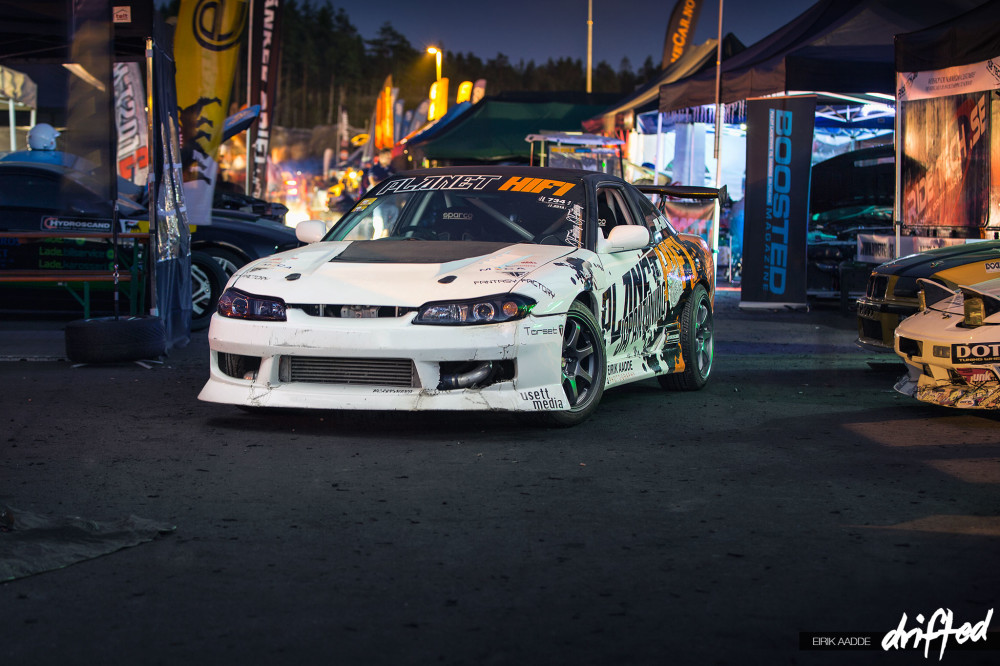 Another car that did not get to see the track much was Ann-Mari's s13.5. The car was looking good as always, but was having issues with the clutch and the turbo pressure.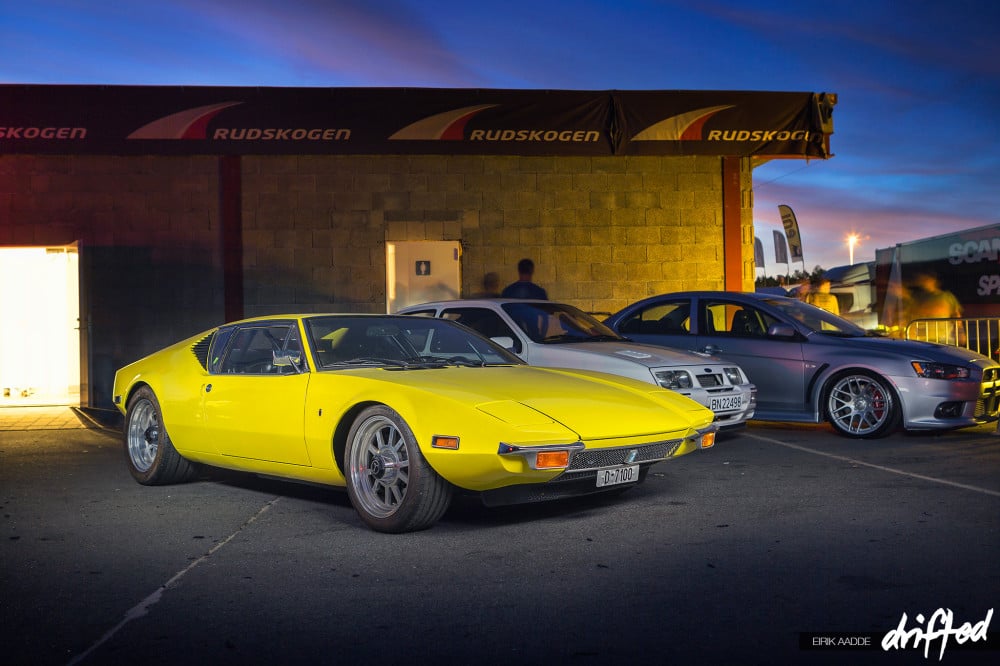 At Gatebil you can expect to see the unexpected, like this Detomaso Pantera.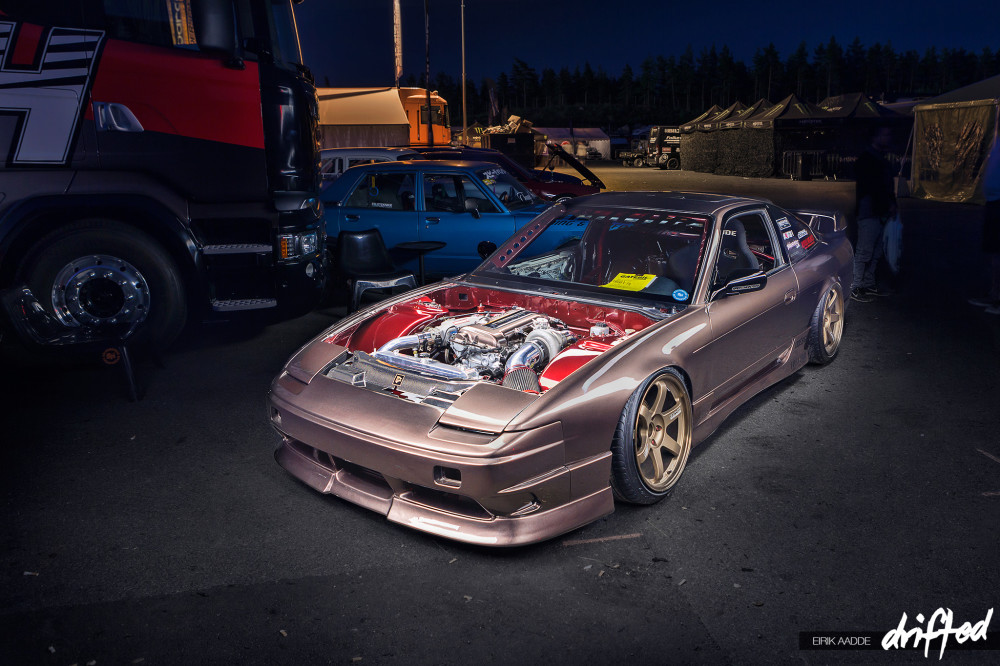 A project in the works. Christoffer "Totte" Pettersson is creating a masterpiece, and we got to see the nearly finished product.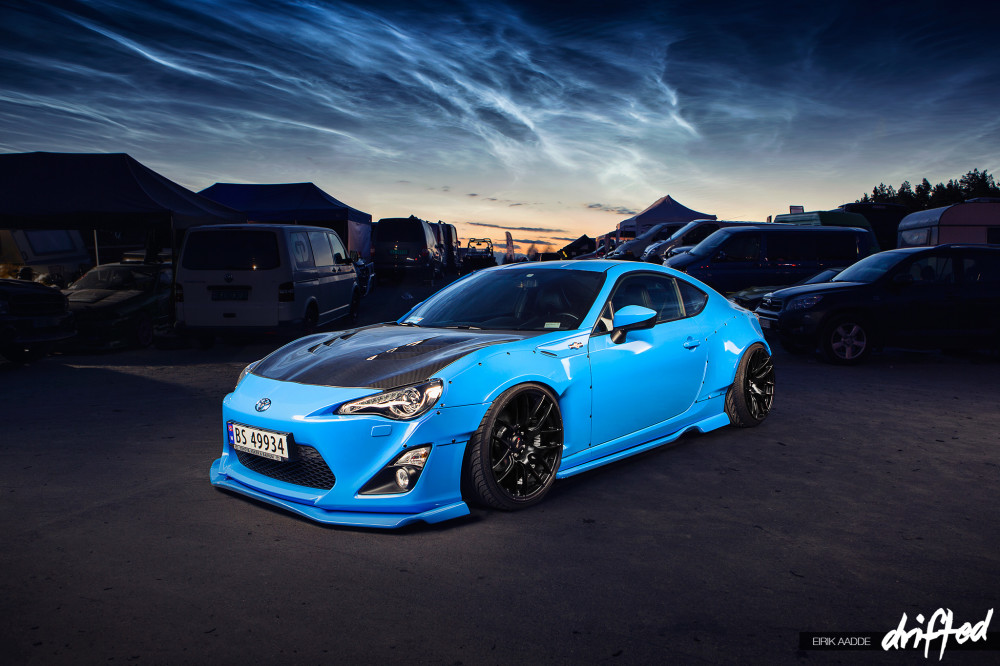 Erik Gulbrandsen wanted to change up his prize winning GT86 a little, and showed up at Rudskogen with this fresh baby blue vinyl wrap. He recieved a well deserved Best in Show, in the Wheel, Tire and Stance category.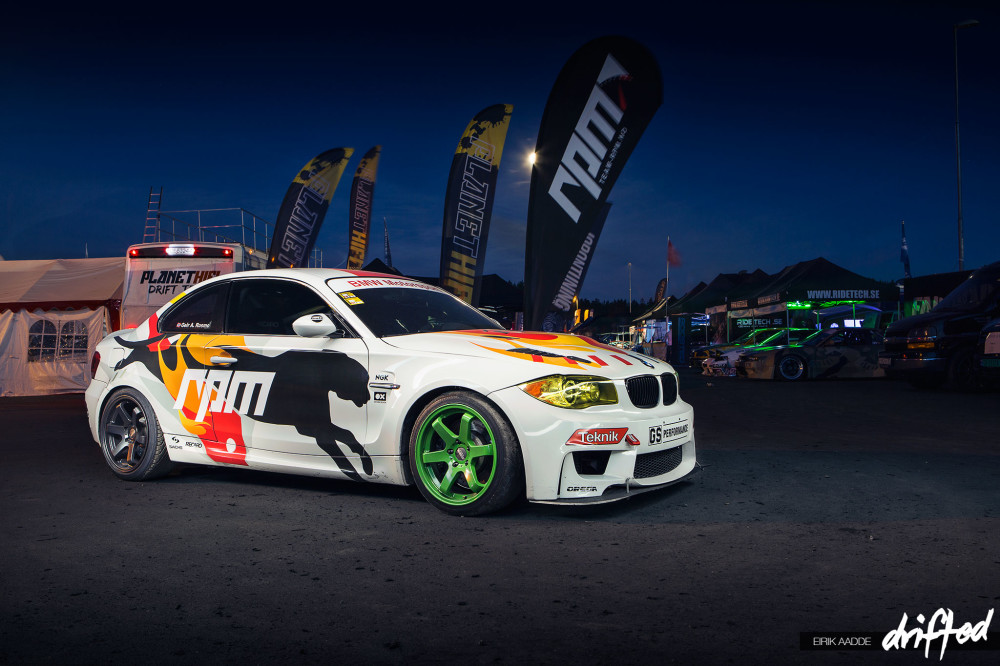 This BMW 1M was looking good, resting after spending days out on the track both at Gatebil and a BMW meet that ended just a day before the Gatebil circus began.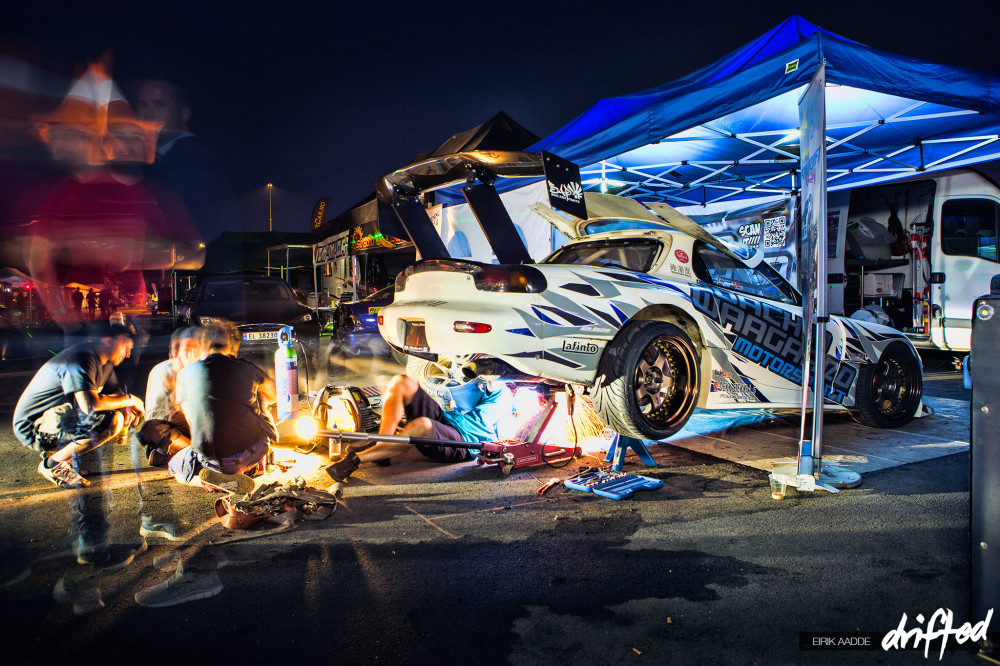 I had originally made plans to rig and take pictures of Waagards bad ass RX7, but fate would not have it that way… Waagaards was having all kinds of problems with the car, and was working all night to straighten things out.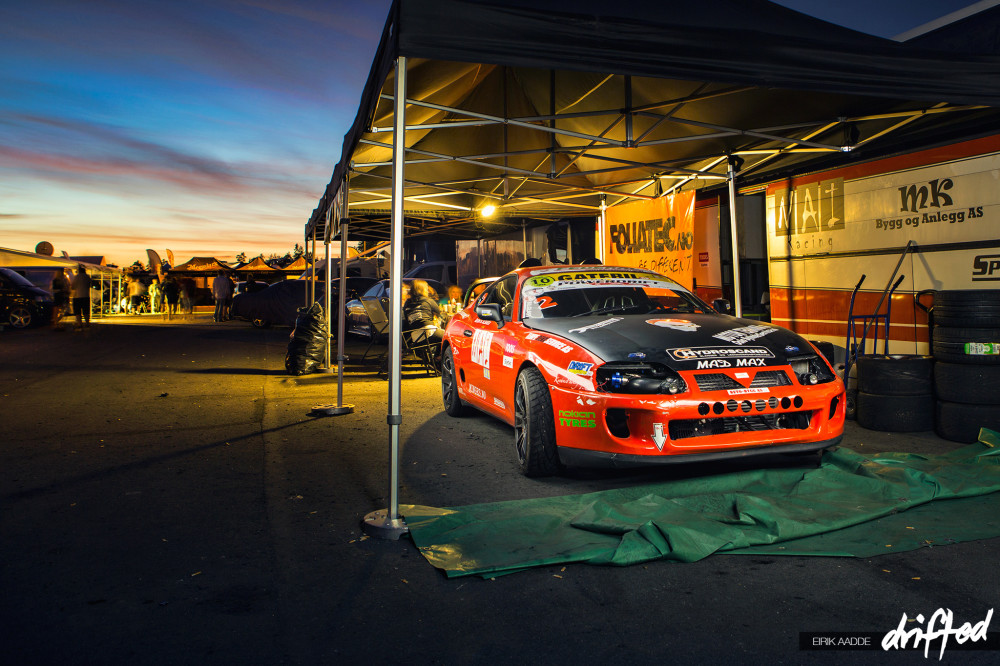 Robin Alsaker also made it to Gatebil, after having to sort out some problems after his visit to Arctic Circle Raceway (which we wrote about here).
Now its time to wrap this up, but no Gatebil feature is complete without a picture of the M5 Gatebil Taxi…
I´ll be back in September, will you?