Get Daredevil Skills In Forza Horizon 5 (Fast And Easy)
You'll need to learn how to master Daredevil Skills in Forza Horizon 5 to complete various in-game challenges. Here's everything you need to know.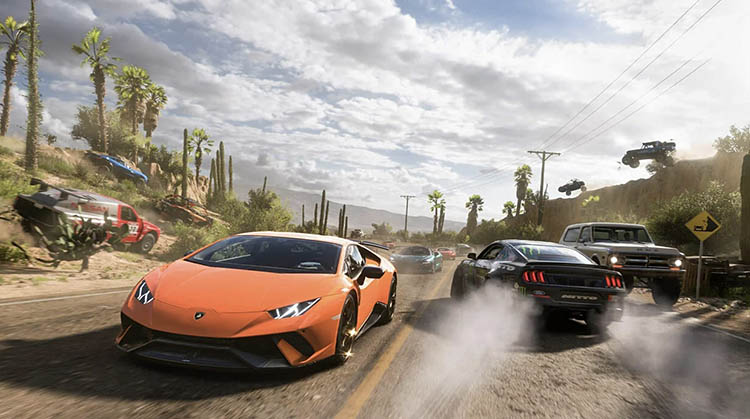 ---
Introduction
Racing games have always been popular among drifting enthusiasts. For instance, the Need for Speed title earned its reputation as a household name with some of the most popular games in history.
Alongside the likes of NFS, several other series have created a special place in the hearts of automotive fans. In recent years, Forza has surpassed the NFS legacy to become the most spoken name on everyone's lips.
Within the franchise, Forza Horizon 5 is the most sought-after, enticing an average of more than 230,000 new players per day for the first 65 days post-launch before surpassing more than fifteen million players.
Pretty impressive, huh?
Forza Horizon 5 instantly became popular because it's superior to its predecessors in many ways, allowing players to explore a visually stunning take on Guanajuato, Mexico, filled with on, and off-road adventures at every turn.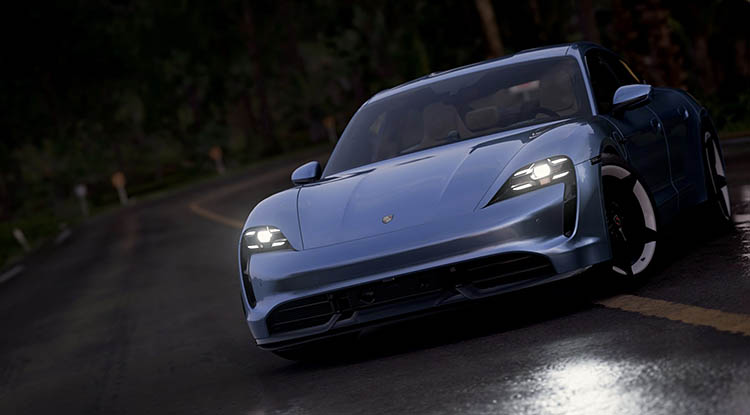 Overtaking Forza Horizon 4, FH5 also has more than 600 cars for you to drive. With the showroom ranging from drift cars to insanely fast drag cars. What more could you want?
Now that we have talked a little about the game's popularity and what it has to offer, let's get down to the main topic. After all, you are here to learn about Forza Horizon 5 Daredevil Skills, aren't you?
---
What Are Daredevil Skills in Forza Horizon 5?
Skills were a big part of Forza Horizon 4, and they are no different in FH5. For those who don't know, skills can help you earn Skill Points (who would've guessed?), which you can put towards various in-game perks.
You might not yet know about the Daredevil Skills in Forza Horizon 5, but that's okay. Plenty of skills are hidden in the game, and this one is one of them.
Unlike some of the other skills in FH5, this one falls in the category of Special Skills that can provide you with the highest amount of Skill Points, but it's not too easy to execute. While some skills are pretty basic and easy to perform, some are incredibly crazy and difficult to execute.
The Daredevil Skills in Forza 5 belongs somewhere in the middle of the difficulty scale. This is because while the skill isn't difficult, many players fail to do it properly. However, this is mostly down to a lack of knowledge about its requirements.
Hopefully, after reading our guide, you will be able to perform it easily.
---
How To Get Daredevil Skills in Forza Horizon 5
To perform the Daredevil Skill you'll require two things – a car, and a clear road.
We don't recommend choosing any car. We'd go with A class or higher. Anything lower than this will not allow you to perform Forza Horizon 5 Daredevil Skills as easily.
You must ensure the car you are getting must have a speed rating of 7.0. In addition, it should have good speed and acceleration, as these two are vital in helping you do the skill.
You don't need a Drift Car that can help you spin around in circles, but something that can help you achieve high speeds. But if you are into drifting, make sure you also check out our FH5 drift tune guide once you've nailed the Daredevil Skills.
A big mistake many new and even old players make is that they tend to go with a car that looks more aesthetically pleasing instead of the one which offers impressive speed and acceleration.
After getting a good car with impressive mph potential, you need to find a straight road with many vehicles. You don't want to be driving around empty roads as the Daredevil Skill requires you to have vehicles around you.
Furthermore, the road you need to drive on should have no turns so that you can achieve a high speed with your car. Otherwise, if you go on a road with plenty of turns, you won't be able to pick up enough speed, no matter how fast your car is.
Thankfully, Forza Horizon 5 has the longest highway in the entire series, making it perfect for this skill.
We suggest you use the highway located at the center of the map, highlighted below. This is the most extensive long stretch of road you can find in FH5, and there isn't any reason for you not to drive on it. It's long, straight, and has plenty of cars on it.
The highway isn't challenging to find as it's a bold white line in the center of the map. Even if you are far from it, you can use the fast travel option to go there. After you have arrived at the start of the highway, it's time to start driving.
You can also take part in a race that features some traffic. And by traffic, we don't mean a few cars which are driving reasonably far from each other. Instead, we're talking about situations where the roads are filled and preferably where wider tracks are available to create space to carry out your skills. Opting for "Horizon Solo" creates the perfect opportunity here.
I know we're taught to be good drivers and respect traffic rules all our lives. But for the Forza Horizon 5 Daredevil Skill, you need to break all the regulations and speed up!
You need to keep increasing your car's speed and take it to 100 miles per hour. If you drive the vehicle slower than this, the Daredevil Skill will not get executed.
After reaching 100MPH, you must quickly achieve three Great or higher misses. In other words, you must drive past three cars closely in quick succession without colliding with them. This is how to earn the Daredevil Skills in Forza Horizon 5.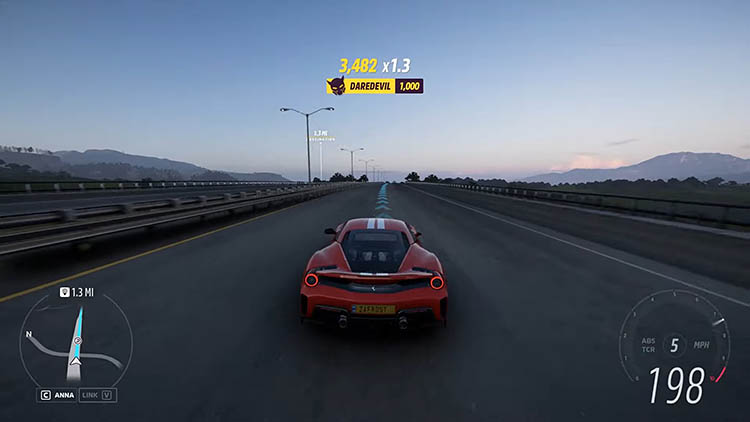 If you want to get the most Skill Points through the Daredevil Skills in Forza Horizon 5, we suggest you get extremely close to the cars without touching them. This is because the closer you are to the vehicle during a Great or Higher Miss, the better the Daredevil Skills boost is.
However, it is essential to remember that while getting a Great or Higher Miss sounds easy, it isn't. When driving at 100MPH, it is difficult not to hit other cars. And as you need to get near three cars quickly to complete the skill, things can get rough.
Therefore, don't stress out if you cannot do it properly during your first few tries. It can take time before you can drive near other cars without colliding with them at such a high speed.
However, once you master it, no one will be able to stop you from earning tons of Skill Points.
If you're still stuck, we recommend checking out this useful video on how to complete the Daredevil Skills:
You can also try achieving the skill during a race. There are plenty of races where it is easy to drive at 100MPH. Some races also have plenty of traffic, so you will have a good chance of doing the Daredevil Skills Forza 5 offers during them.
An important thing to remember is that if you cannot find traffic on any road, you will need to either play offline or restart the game. There is a bug in Forza Horizon 5 that makes the traffic disappear. However, the problem goes away with a quick restart or going offline.
---
Forza Horizon 5 Flex The Pedal Challenge
There are many daily and weekly challenges in Forza Horizon 5 that you can complete to earn different rewards. These challenges are fun to meet, and you must do as many of them as possible.
After learning how to do the Daredevil Skill properly, you'll want to complete the FH5 Flex The Pedal challenge. This challenge requires you to earn three Daredevil Skills. However, there are a few specific requirements of this challenge.
First, you need to get yourself a 2019 Ferrari 488 Pista. This is one of the sweetest rides in all of Forza 5, and it costs a lot, having a price tag of 320,000 CR.
If you're currently finding it difficult to earn some cash, you can check out our Forza Horizon 5 Money Glitch guide to learn about different methods to help you quickly become rich in the game.
Getting the 2019 Ferrari 488 Pista is only the first step, as you will need to earn 5 Ultimate Speed skills. The struggle does not end here, as you will also have to win three Road Racing events with the same car.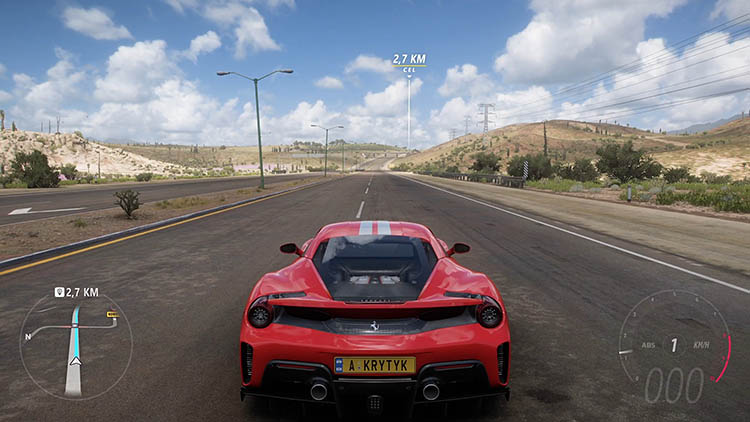 Yes, the entire process sounds frustrating. You first had to go through a lot of trouble to earn money to purchase the car, but then you must complete some extra stuff. However, you can skip doing all this if you are not interested in completing Flex the Pedal Challenge.
After you have earned 5 Ultimate Speed skills and won the races, you can start the challenge. Do everything as we discussed in the above section. In other words, drive your Ferrari 488 Pista at or above 100MPH and get Great or High Misses in succession with three cars. You need to do this three times to complete the challenge.
---
How Do You Get The Daredevil Skill in Forza Horizon 4?
Many people don't know this, but the Daredevil Skills were also present in Forza Horizon 4. So you can also try it out if you're still playing the game.
Now, you must be wondering, how do you get the daredevil skill in FH4? Well, thankfully, the process is the same as Forza 5.
All you need to do is get yourself a good car that can achieve high speeds, drive it at 100MPH+ on a straight road with a lot of traffic on it, get Great or High Misses with three cars in succession, and wait for the Daredevil Skill icon to appear on your screen.
---
Conclusion
We hope we've explained everything you need to know about Forza Horizon 5 Daredevil Skills.
As you can see, the skill is arguable the easiest way of quickly earning tons of skill chains in the game.
However, for new players, it can be somewhat difficult to execute this skill, considering it isn't easy to get near misses at such a high speed, but have faith - you'll soon be on your way to mastery with your dream cars stashed away in your garage.
There we have it! We hope that we've covered everything you could want to know about Forza Horizon 5 Daredevil Skills in this guide.
Want to complete challenges quickly? Know where to find the solar panels in Forza Horizon 5!
Thank you for reading our Forza Horizon 5 Daredevil Skills guide.
If you enjoyed this article, please share it with the buttons at the bottom of your screen. If you've found this information useful, then please take a moment to share it with other Forza Horizon enthusiasts. We appreciate your support.
---
Photography credits
We thank the following entities for the use of their photography in this article: