NEWS: Irish Drift Championship 2015 Dates Released
Ireland is a hotbed for worldwide drift talent - you only have to look at some of the leading names in world drifting to realise that the awesome driver:Irishman ratio is stacked pretty well - Darren McNamara, James Deane, Eric O'Sullivan, Dean Kearney, Jack Shanahan, Nigel Colfer - he list goes on! Therefore, when news drops of the hotly anticipated dates for the 2015 Irish Drift Championship, the drift world tends to sit up and take note - the IDC births drifting stars of the future like no other. Without further anticipation this is where you can expect to find the best drifting from the Emerald Isle in 2015 -
Round 1 – Modified Live, Mondello Park – April 25/26
We kick off the most anticipated season of IDC at the home of Irish Motorsport, Mondello Park. We will be running a brand new alternate layout which will include a concrete wall rear clipping zone. With new drivers, new builds and the championship reset to zero, this event promises to be our most exciting season opener yet.
Round 2 – Green Glens Arena (Indoor), Millstreet – June 6/7
For the first time in Irish drift history, the IDC will compete indoors at the 2,500-seater Green Glens Arena in Millstreet, Cork. This historic venue, coupled with the insanity of the IDC will certainly be the highlight of the season. Expect a concert-like setup where the weather, for once, will not be a factor.
Round 3 – Global Warfare II, Mondello Park – July 4/5
In 2014 Global Warfare the eyes of the world were on Mondello Park as some of the best drivers in the world attempted to break the Irish 10-year undefeated streak on home soil. Drivers pushed to and beyond their limits on the most dangerous layout the country had ever seen. In the end the Irish prevailed. The question is, can we do it all over again?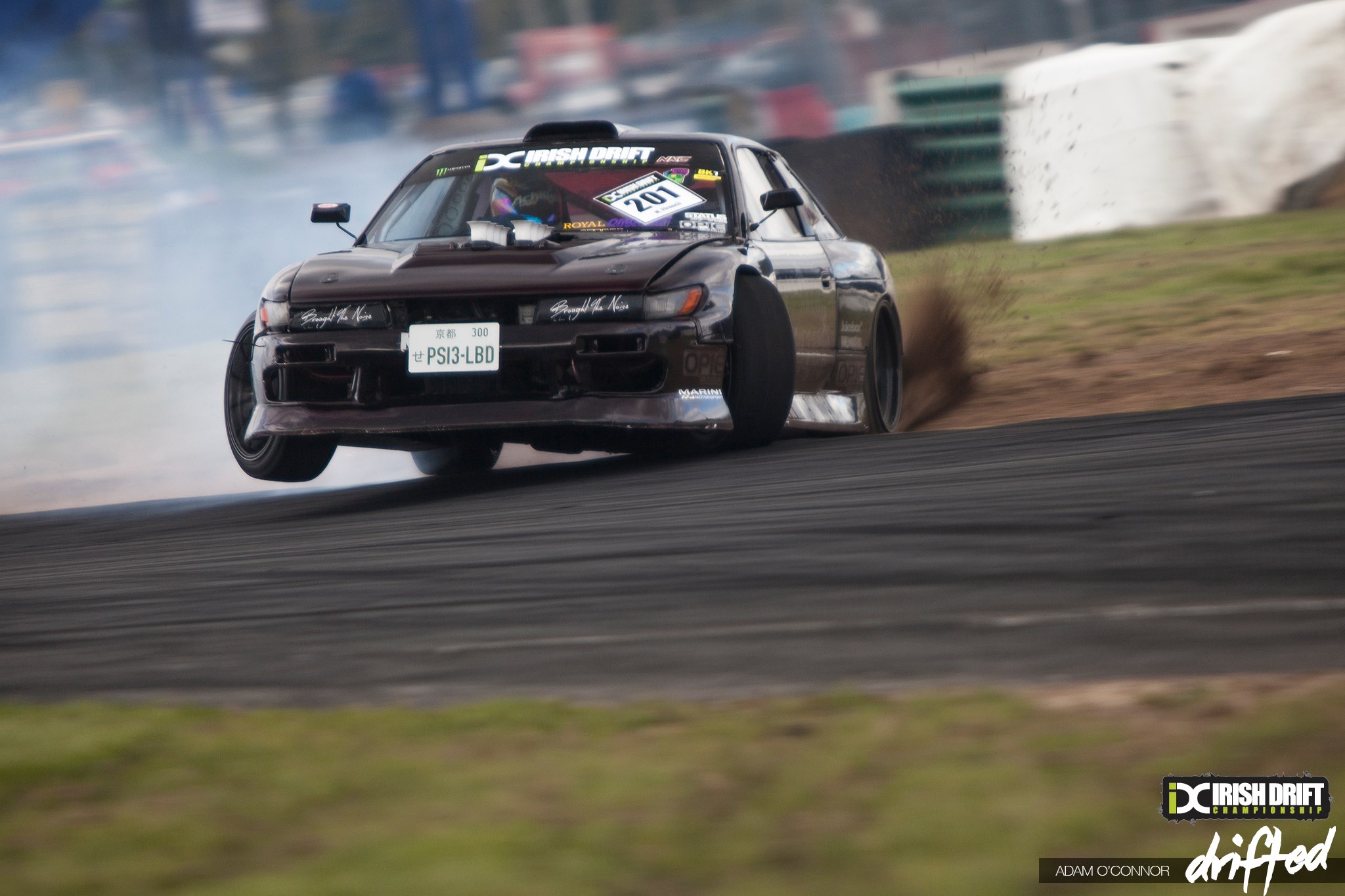 Round 4 – Corrin Events Centre, Fermoy – August 15/16
The concrete jungle will once again host the penulitmate round of the season as this firm driver's favourite brings it's usual mix of concrete walls and close battling. This unique amphitheatre generally plays a big part in deciding championships and we expect this year to be no different.
Round 5 – Japfest, Mondello Park – September 26/27
Our final round of the season needs no introduction. In 2014 Japfest saw over 10,000 car enthuisiasts descend on the Kildare venue to watch the best drivers in the world do battle for the final podium of the year. Expect some guest appearances, high speed action and plenty of thrills and spills before the season comes to a close.