The British Drift Championship R1 Qualifying
Today saw the qualifying sessions for round one of The British Drift Championship at the legendary Stowe circuit, inside the even more legendary Silverstone circuit.
34 Pro drivers and 28 Semi-Pro drivers attempted to prove their worth to the three judges over today's qualifying sessions to find out who will do battle in tomorrow's Top 32 (Pro) and Top 8 (Semi-Pro) showdowns.
In the Pro class Driftworks' Phil Morrison in the 2JZ S15 narrowly took the top spot from Simon Perry in his bright pink R33 Skyline, Phil's run scoring an impressive 95 out of 100 possible points. Team Japspeed drivers Paul Smith, Danny Eyles and Shane Lynch also put in impressive scores to take top spots in the qualifying table. Another driver worthy of note is Declan Munnelly piloting a Mk2 Escort. Declan showed no fear and a 'never lift' attitude in navigating the three-clipping points and is a driver to watch this season!
Mike Cooper from Team Green grabbed the top spot in the Semi-Pros, throwing down some inspiring weight shift entries into the first corner in his 'Frankenstein' R34 fronted SR20'd R32 Skyline (thats a mouthful!) and putting some of the Pro's efforts to shame!
Matt House's LS1-powered RX7 sounded awesome and I'm pretty sure he changed the rotation of the earth slightly under acceleration.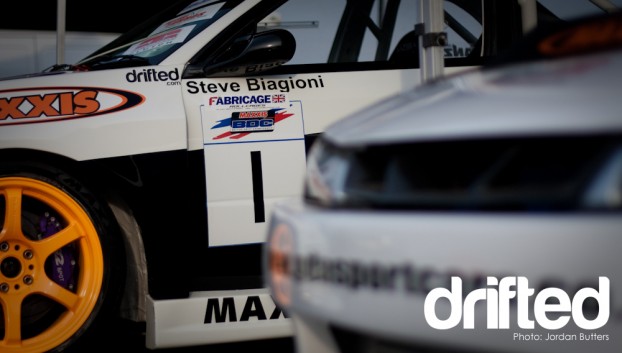 Japspeed's Stephen 'Baggsy' Biagioni unfortunately had gearbox problems early in the day in his Cosworth-powered hawk-eye Subaru so had to share fellow team mate Anthony Cahill's 180sx.
The 2010 Japspeed line up is looking pretty impressive.
Adam Blackwell took to the track in his immaculate R33 Skyline wearing chrome SSR Professor SP1's, I just hope he manages to keep the gravel-rash off them during the season!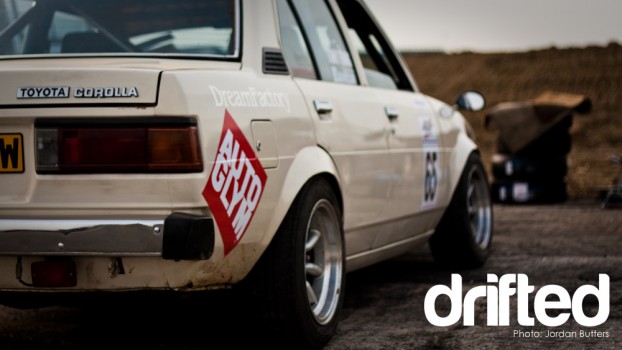 Tony Fong's KE70 sounded and looked super cool all day, unfortunately Tony struggled with the first corner on the day but did enough to qualify for tomorrow's final.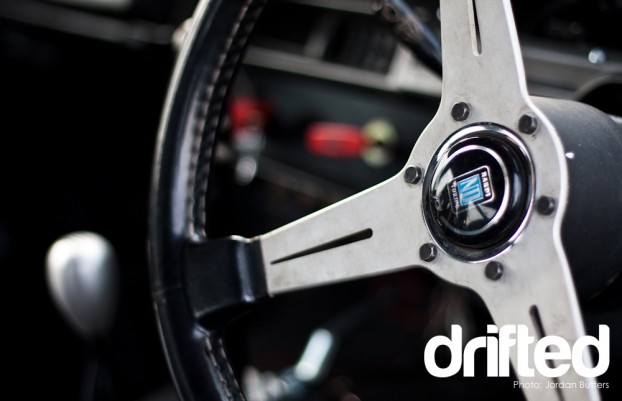 Retro through and through, nice touches like the old school Nardi wheel.
Team Green launched their new team colours at Stowe today. Look familiar? They will be representing Team Falken in the BDC series this year. I can't wait for this year's team competition to see all three cars side by side again.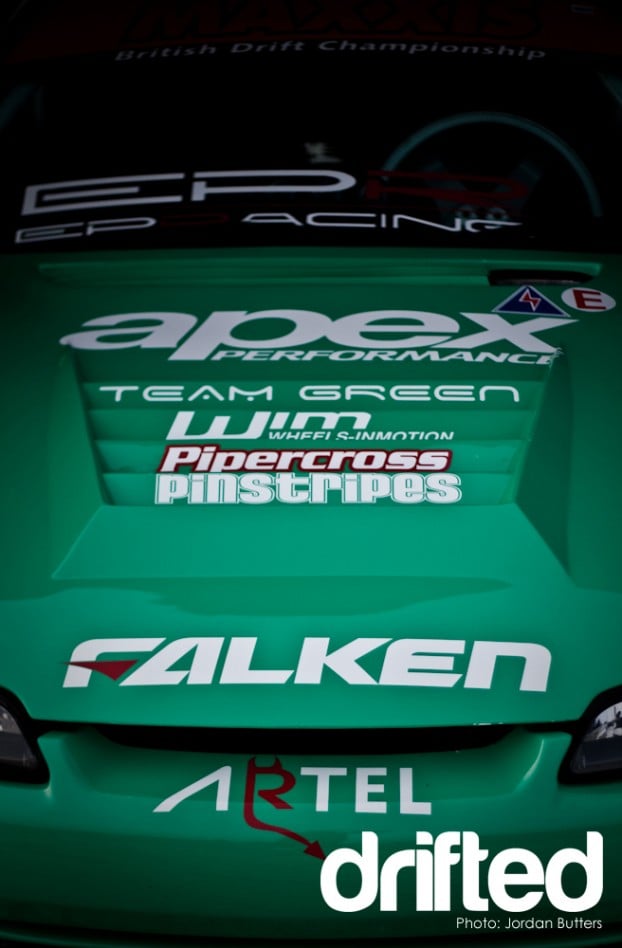 As the sun set over Silverstone this evening I left behind the drivers changing tyres and making some crucial last minute tweaks before tomorrows main event. Stay tuned to drifted for the full results tomorrow and Stephen Brooks' HD driftcasts over the coming weeks.