Fast & Furious Live Review
Chris Shaw lifts the curtain on the brand new Fast & Furious Live show. Is this unique show worth the cash? Is it faithful to the Fast & Furious movies? Or is it all hype? Let's find out..
"AS A KID.."
17 years ago when I was only 9 years old The Fast And The Furious was released, this was the first of their movies.
The movie was a game changer for me as soon as I seen that first movie that was me HOOKED!
I have always been a fan of the movies but when watching them I always thought to myself what would it really be like to watch the action in front of your own eyes.
The opportunity appeared and I JUMPED at the chance to see the fast live show not knowing what to expect.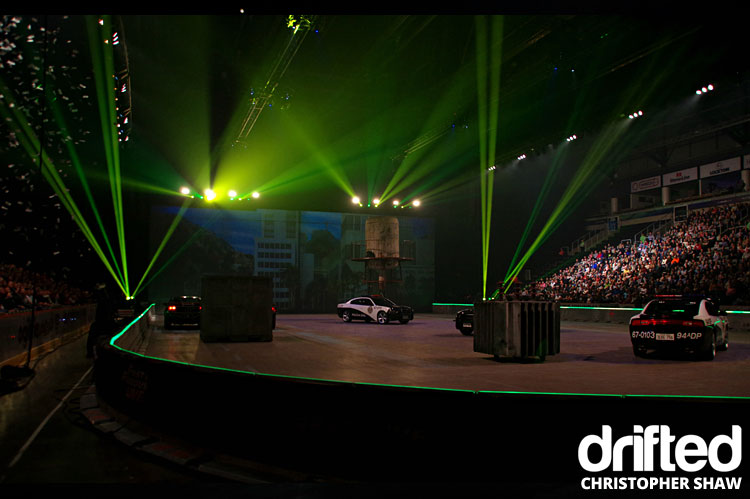 I was going in blind but very excited to see the action and the iconic cars such as Paul Walkers Mitsubishi eclipse, Supra R34 GTR & Vin Diesels Dodge Charger plus plenty of other super machines that you don't see every day in Northern Ireland.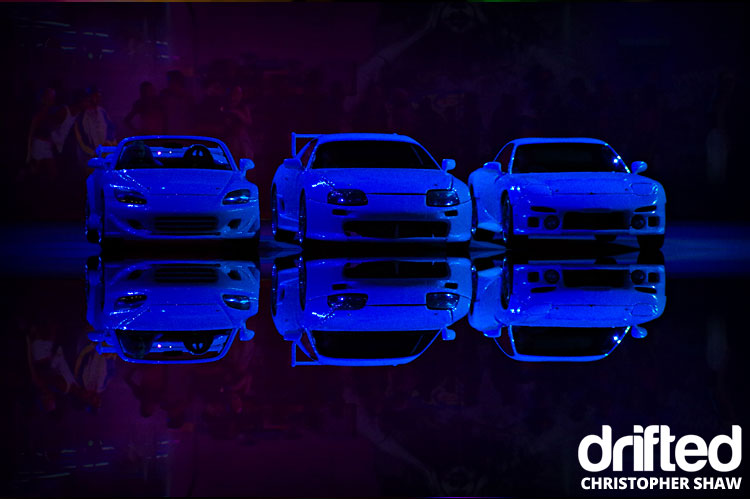 With Northern Ireland being such a small part of the U.K for Fast Live to come here as part of their tour, I was very much looking forward to this event.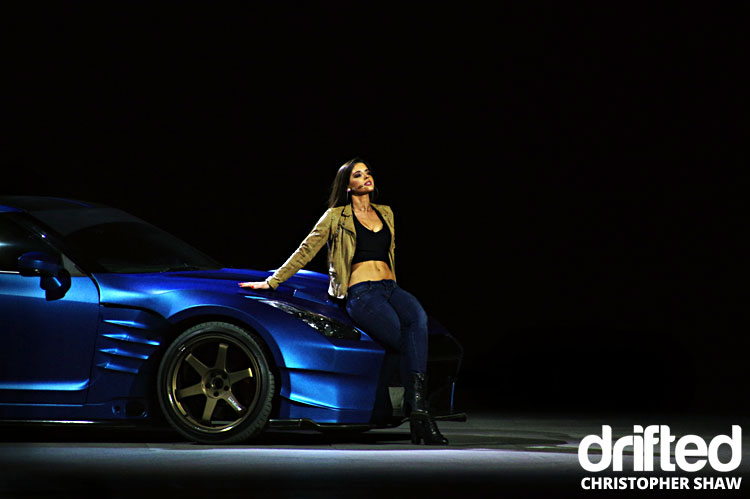 The Show started with clips from the movies including scenes from Vin Diesel, Paul Walker, "The ROCK", Michelle Rodriguez & more showing throughout the 1 hour & 30 min show.
From the very start, the audience members are taken on an epic journey by street racer Sophia Diaz (played by Elysia Wren) and Diplomatic Security Service (DSS) Agent Dawson (played by Mark Ebulué), in which they as a combined team went on the hunt to track down a mysterious supervillain.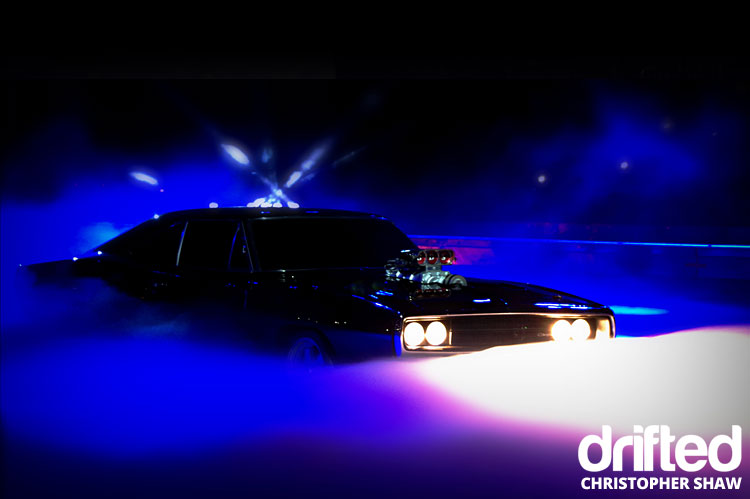 "THE CROWD"
Being the 21st Century a 3D projection was a big part of the show being used throughout on and off the floor & background giving the impression you're really in the show. This gave the feeling of being a part of the movie background.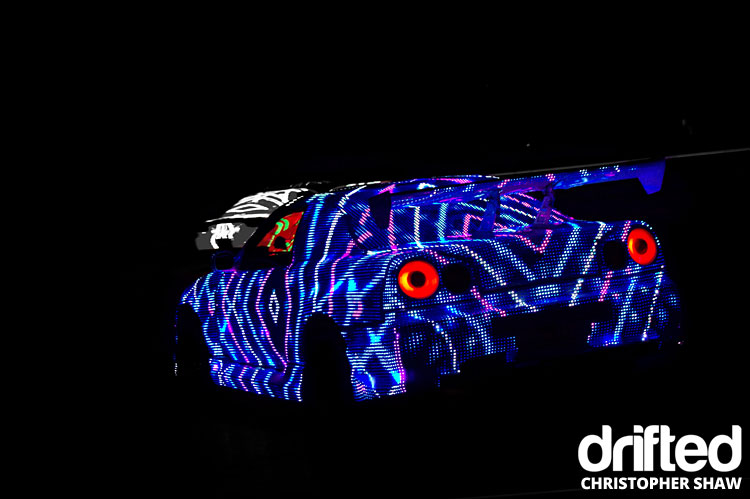 Even the audience is brought into play to help build a street racer. This participation is brought about via a set of coloured cards, (RED, BLUE) that have been placed on your seat before the show These cards being used to vote & determine various options to modify a Mitsubishi – Lancer Evolution. (RICER SPEC as seen below).
"THE STREET DRIFT"
Being one of the most fun drift shows I have seen to date, a technology-filled recreation from the first scene of 2 Fast 2 Furious. This section of the show has you wondering why there are 4 plain white cars lined up not doing anything, then BOOM over 50 thousand LED's per car light up the dark arena and the whole place comes to life.
The 4 cars that put on the light drift show were a Honda s2000, Nissan r34 GTR, Toyota Supra and a Mazda RX7.
"A NEW ERA"
Familiar sequences include the chase scene from the fifth film, in which two Chargers blast through the streets of Rio de Janeiro pulling a large bank vault, this is from the latest film, an orange Lamborghini Murciélago evades a military submarine in the Russian Arctic.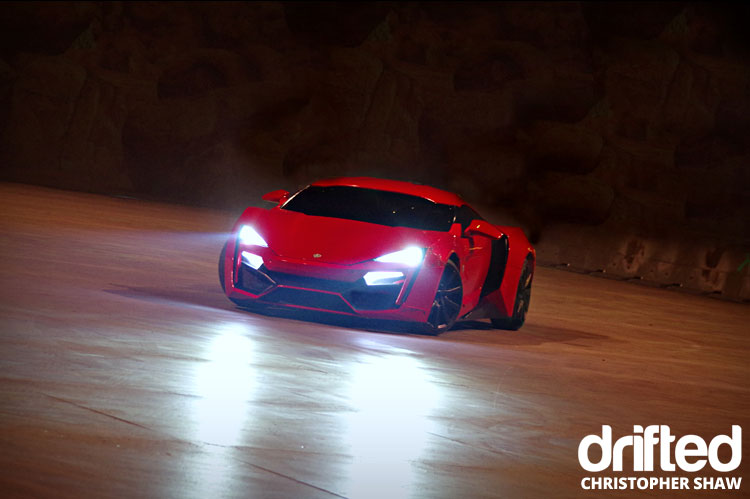 The use of props is a somewhat curious addition to the show at this point, with a torpedo trundling around on the stage floor in pursuit of the target car a Lykan Hypersport is a mere 3.5 million car I was very surprised to see this very rare yet one of a kind car in real life.
"My Thoughts"
Would I go again?? Hell Yea. I do however think the show is more for the younger audience I'm not saying an adult would not enjoy it but if you're always around drifting or even really fast action events such as the Irish Drift Championship or the Northern Ireland Drift ama Series it may not appeal to you.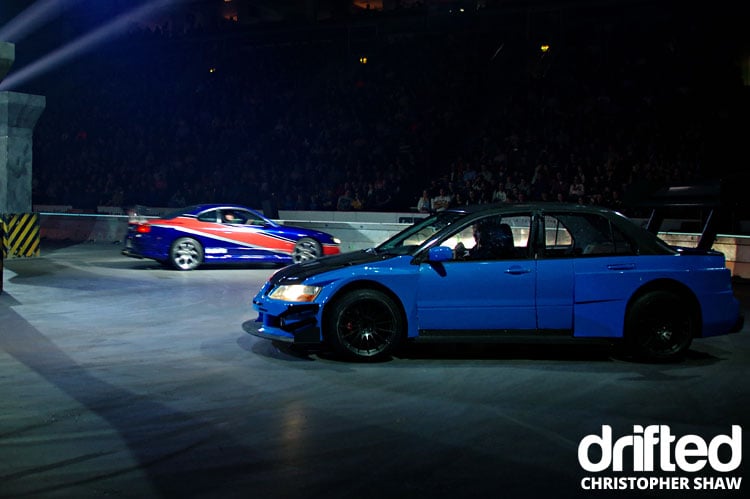 My score? 8/10 for action scenes, 7/10 for the storyline, 8/10 for stunts & live drifting, 10/10 for the 3D Projection System.
What would I like to see the next time? A Show set outdoors, faster action, fewer lights & MORE SMOKE!
"A Few Words"
I decided to ask Mr Jonny Irwin from the show a few things about Fast Live, with Jonny being from Northern Ireland as well I couldn't pass on the opportunity to interview local talent.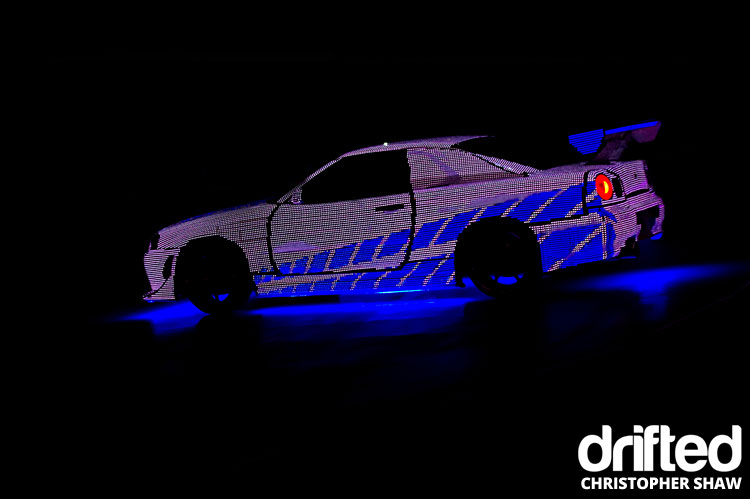 How long did it take to learn the show's plan & layouts?
Training was quite intense, it consisted of the 11 drivers being taken to a secure location in the East Midlands in a military base for 16 weeks. As we were from all different driving backgrounds we had to be stripped back to basics and be built up to work with each other and be at the same level as each other.
Because the arena is so small and at times so much is happening you need to have total trust in your fellow drivers. The 2nd stage was a full month in the NEC Birmingham every day for 12hours with no days off which was very intense, in that month we were first introduced to the environment mapping and the rest of the crew.
Whats it like on tour with the other stunt drivers & team?
The tour is so much fun, we all have got so close since we started this program and you could say we are all like brothers and sisters. From 2200 people auditioned I don't think 11 more perfect people could have been put together, we all have our own personalities and the management couldn't have put a more dedicated team together.
Every day is an adventure you always see something different and try something different outside of work but aside from that, we all work extremely hard to perfect what we do so that every seating is better than the previous.
Whats your plans after the Tour?
At the moment its hard to tell what the future would hold. I'm very dedicated to fast live but there's definitely no doubt I will be very interested in keeping up a driving career as its just me and what I'm interested in.
Bio:
My driving career from dream to reality!
My name is Jonathan Irwin (jonnymcl), 35 years old from a little village called Fintona in Co. Tyrone. Being raised on a farm and having a father as a mechanic was possibly a deciding factor for my huge interest in anything mechanical.
At a very young age, I had developed a huge interest in fixing things and how things worked. Fortunately, with being on a farm we had some land where I was able to learn to drive a tractor at the age 6 and my first car before the age of 10.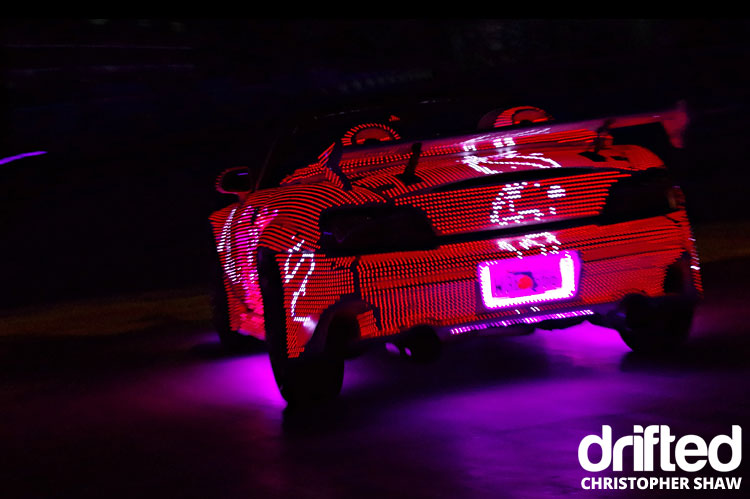 I spent most of my years from 10-17 racing cars around fields gaining the car handling and control I would have needed to be a racing driver and deep down I always wanted to perform on the world stage but as with a lot of families money was the contributing factor which did not allow.
I was eager to pass my driving test as soon as possible once I had turned 17 years old which I did the first time. Very soon after I purchased my first car a brand new (2000) Ford Fiesta 1.25 Zetec and by the age of 23, I bought my first RWD car which I still have today the iconic Toyota Corolla AE86.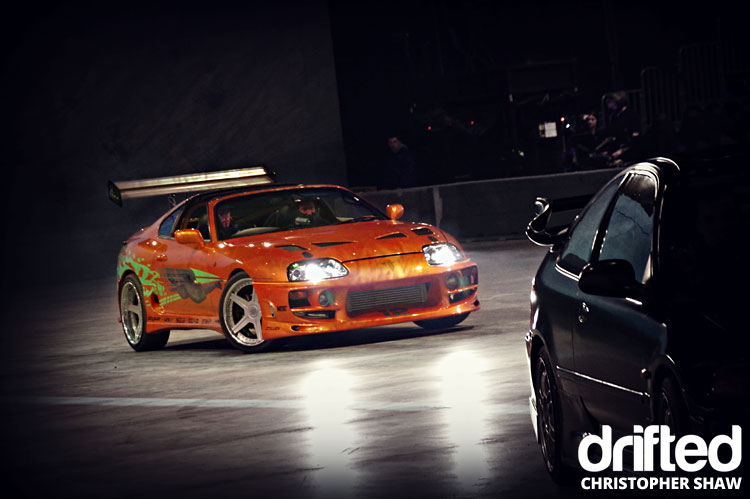 I drove this car every day learning the art of drifting but unfortunately as there were no venues to cater for this we ended up doing it on the streets.
This caused all sorts of trouble in my career, driving bans, penalty points etc, but deep down it was all I wanted to do was to learn to drift.
In 2011 I went to my first drift day in Mondello park and as the first car went past I instantly got the feeling this is what I really want to do, I rushed homemade plans and built my first drift car also an ae86 corolla.
For the next few years, I perfected the art of drifting on tracks all across Ireland and the U.K whilst gaining quite a few trophies along the way. Fast forward to 2016 when I decided competition drifting was no longer what I wanted to do as I prefer the much more relaxed atmosphere of practice days, then out of the blue I decided to audition for a driving career advertised, which at the time I didn't know was for the biggest car film franchise in the world FAST AND FURIOUS.
The interviews started with 2200 applicants and going into the first driving audition stage there were some 200+ drivers with 11 final driver places up for grabs. I kept the calm approach and am now proud to say I am living the dream I had dreamt of at the age 10. Performing on the world stage to audiences of 10,000+ travelling the world with our theatrical live arena show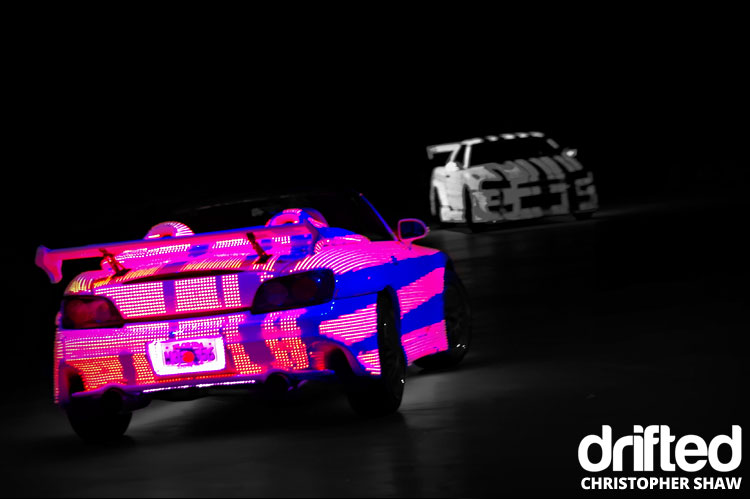 "THE TEAM"
Anthony Scott
Working as a professional stunt driver for over 25 years, and drifting competitively all over the globe for the past decade.
instagram: @scotty_6666_drift
Chris Burns
After running the infamous 'Steer from the Rear' stunt driving team for many years, Chris Burns became a central member of the Top Gear Live stunt driving team.
Touring for 7 years and performing in over 500 shows, Chris is one of the most experienced stunt drivers in the world. He now takes his rightful place as the team leader for Fast and Furious Live.
instagram @chrisburns
Chris Knox
Two times Mini Challenge Champion (2011 & 2014) with over 19 race wins, Chris Knox is a well known and respected racing driver.
instagram: @chrisknoxracing
Chris Morena
With over 25 Hollywood film credits including blockbusters such as Transformers. Chris holds the dubious accolade of crashing 800 cars over 20 successful years of live shows,
Instagram @mostunts_entertainment
Derek Butler
As one of the originators of the Prodrift series, and with a sea of social media followers - Derek 'Buttsy' Butler is well known as the original wild child of drifting. He is also currently an official Monster Energy athlete.
instagram @buttsybutler
Jessica Hawkins
Former British Karting Champion, and currently leading both the Mini Challenge Cooper Pro Championship and the Sunoco 240 Challenge, Jessica was named one of the three most likely females to make it to Formula 1 by the Sunday Telegraph.
instagram @1jessicahawkins
Jodie Rasburn
19-year-old Jodie was the youngest girl to compete professionally in a drift championship and won her first ever trophy at just 15. A rising star with unblinking determination.
instagram @jodierasburn
Michelle Westby
Professional model turned championship drifter. As the first female competitor of the inaugural Drift Cup, Michelle has been one of the trailblazers for women in the sport. With her 400hp Nissan S14, she has proved her skill time and again.
instagram @miss_westby
Sébastien Fouassier
Stuntman and driver Sebastien has over 63 movie credits to his name, including Star Wars: Rogue One, Columbiana and Three Days to Kill.
instagram @sebfouassier
Nathan Gerhold
A defensive driving expert, Nathan has provided security transport for VIPs and celebrities covering threat levels from armed ambush to carjacking. He has also been a stunt driving instructor for the past 18 years.
instagram @npglife
Thanks for reading & I hope you enjoyed the trip to my view of the FAST LIVE TOUR.
Follow me on:
instagram @chrisshawuk
Facebook https://www.facebook.com/christophershawphotography
Got an S2000 and want to tune it like Suki's? Then check out our S2000 supercharger, turbo kit, exhaust and coilover guides.