Forza Horizon 5 VR – The Ultimate Guide
Looking to enjoy Forza Horizon 5 to its full potential with a unique VR experience? We explain everything you need to know in this guide.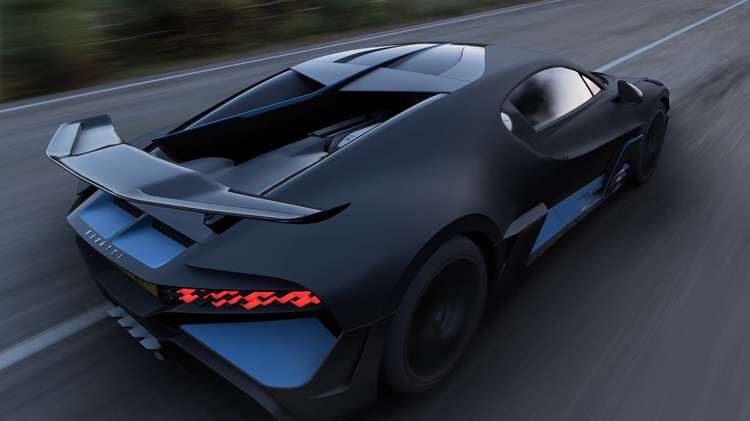 Through the years of video gaming, we got different improvements that enhance the experience.
Regarding racing simulators, we first saw a way to use a "fake" racing wheel next to the screen.
Even though the graphics are essential, some paths take the gamer to another level.
In these times of improvement, one of the existing famous racing franchises called Forza seems to avoid the next step.
This article will focus on the VR capabilities and whether Forza Horizon 5 is ready for the ride.
Does Forza Horizon 5 Support VR?
No, at the moment, you cannot play Forza Horizon 5 with the VR features. Furthermore, the development team at Playground Games doesn't seem to look interested at all.
Indeed, thanks to the arcade-driving gameplay and stunning world environment, this could be a good VR experience.
Is this the last word? Of course not. With a couple of changes, the developers could make it possible. Moreover, there's another case where the player base demands were enough for a VR update.
At the start, Microsoft Flight Simulator didn't have this feature, but it got an implementation after powerful feedback.
We already have something "similar" within Forza Horizon 5. You can change the camera setting and have a driver's perspective.
Even though this option doesn't compare to the actual VR, the possible implementation won't be complex.
Forza Horizon 5 VR on PC
Between the two environments, the PC (Xbox consoles, the other) gets excellent support for any VR gamers.
You have different ways to start this experience, with multiple headsets and programs that add better options.
For example, you could use the Oculus Quest 2, add the Virtual Desktop program and get something similar to a VR experience.
Still, though, it isn't the real deal. Somehow it looks more like a VR cinema if you want to load your video games this way.
With Forza Horizon 5, this is your best option. Since this version doesn't have official VR support, you cannot have that complete camera control with your virtual headset.
Even if you enhance the immersion with a Force Feedback Racing Wheel DLX for Xbox Series X (Remember to set it for PC), it isn't enough.
We can only hope that someday we'll get that VR update and obtain the entire experience.
Forza Horizon 5 VR on Xbox
Like the PC, you can add immersion by connecting the Force Feedback Racing Wheel DLX for Xbox Series X on your console. Afterward, there's nothing else you can do to emulate that VR experience.
The main goal for the Xbox consoles is to make all the software accessible. In other words, they might try to invest more in Game Pass and less in extra console peripherals. Getting a VR headset into the Xbox Series X is not a goal for the nearest future.
Following this mindset, Playground Games doesn't take VR seriously and focus more on that "TV screen" experience.
But, still, the current Xbox Series S/X has enough power to support the best VR headsets on the market. Therefore, the developers only need to code the changes and make some magic.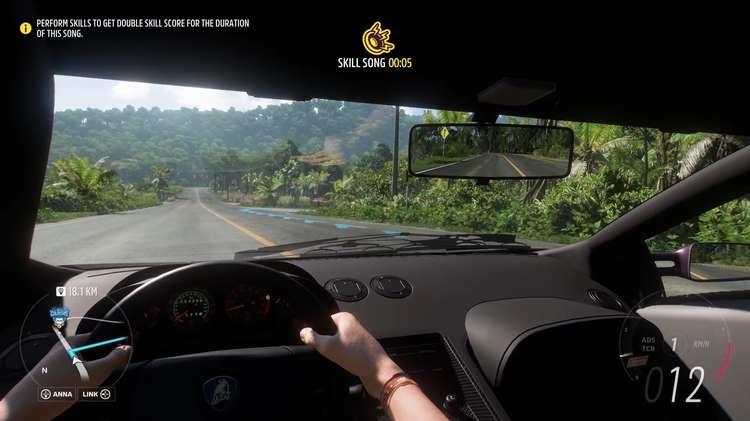 Forza Horizon 5 VR Mod
Due to some difficulties and software (Forza Horizon 5 video game) constraints, modders got their hands tied. Therefore, lots of the mods that you'll find on the Internet have these characteristics:
Sound Modifications: You can find some files that add realistic noises to the cars that appear within Forza Horizon 5. For example, the modders fixed the exhaust, intake, and forced induction for around 700 vehicles. You'll also discover multiple options to help you change the radio music and add your playlist.
Texture Changes: To reduce the amount of "memory" that the video game needs to run, the developers tend to reduce the quality of the scenery or even the cars. Some PCs, though, might have double or triple amounts than a console like Xbox Series X gets. Therefore, to add more realism or quality (with a 4k or 8k monitor), modders add better textures and additional details.
Effects Enhancements: Many minuscule (but essential) additions could improve the quality of Forza Horizon 5 to another level. For example, you have mods that add more details to the weather effects of the video game, making it more realistic. Furthermore, other files change the lighting, color saturation, and shadows.
As you can already tell, the modifications are shallow and do not change much. For example, we do not have mods that add more vehicles, biomes, or "relevant" content.
Indeed, the difficulty factor is that Forza Horizon 5 is an "always online"  video game and rejects any game-changing modifications.
Above all, there are no mods that currently add VR features. The reason appears to be between the modification restrictions or the lack of well-known modders.
Either way, the only people who might help in this regard are the developers at Playground Games.
Will Forza Horizon 5 Support VR?
As we mentioned, most of the work for a Forza Horizon 5 VR experience depends on the original developers.
Depending on the community demands and console improvements, we might/might not see the VR update with the element of the Forza franchise.
The video game is still developing, and we only have the first expansion in our hands.
Who knows, maybe now that Game Pass is more stable, we could get other peripherals for the current Xbox Generation. At least something that imitates the VR experience (like glasses).
If you do not have enough patience to wait for Forza Horizon's developers, you could start your VR experience with other options.
Alternative VR Racing Games
If you're looking for the ultimate VR racing games or drifting games, we highly recommend checking out these titles.
Automobilista 2: One of the recently released video games you'll see on this list (2020). As a result, you'll still see support from the developers, which ends up with further updates regularly. With Automobilista 2, you'll find multiple unlicensed vehicles that look too similar to the inspired "real" cars. On the other hand, you have paid DLCs with popular official vehicles to choose from when you want to race. The bad part is that it isn't that famous, and you might find it hard to find other players online.
Assetto Corsa: One of the most incredible VR games that still receives a lot of love from the community. Thanks to the mods you'll find in Assetto Corsa, you might have a different experience. The Ultimate Edition comes with all the DLCs and often appears on sale on Steam. With all the official content (without mods) unlocked, you have around 170 vehicles and 19 tracks to explore in this racing simulator. Sadly, you'll see some bugs (for example, cars flying) that take the immersion away due to engine problems. Check this article if you want to learn more about Assetto Corsa VR.
iRacing: A great video game, but it comes with a cost (a big one). Instead of a single purchase (base game and DLC), you'll need to buy the vehicles you want and tracks. Furthermore, you'll need to activate a monthly subscription to play. On the other hand, the online experience is one of a kind. Within iRacing, you'll get a license that gets better according to your stats and how "clean" (no crashes) you finish in a race. Furthermore, you'll get to compete against veteran players and real professional drivers.
R Factor 2: You can say that it is one of the simulation veterans in the gaming market. This video game appeared in 2013, and it seems that R Factor 2 isn't aged well. Therefore, you might find it hard to accommodate all those "low" graphics and effects. Still, you'll find it magic when you pick a vehicle and take it for a spin. Due to the outstanding racing dynamics (like force feedback), you'll soon understand why it is one of the best options. Furthermore, R Factor 2 regains strength thanks to the robust modding community.
Dirt Rally 2.0: This video game is a unique VR experience from the developers at Codemaster. Due to the set of rules that the developers want to follow for realism, Dirt Rally 2.0 tends to appear unforgiving. In other words, it could take some time to master the multiple turns and keep control of the dirt road. Still, you'll see outstanding graphical features that add to the immersion and total enjoyment. Without a doubt, one of the most excellent racing simulators on the video game market.
Assetto Corsa Competizione: Whether you start with the original or this sequel depends on you (and your hardware). Since ACC came five years later, you'll see many visual improvements and better effects. Although, you might see a drop in quality when you play the video game on VR. Most noteworthy, the career mode will keep you glued to your screen (or VR headset). Moreover, the night race mode adds ways to explore the VR racing experience.
You can also check information about Project Cars 2 VR if you follow this link.
Which VR Headset Is Best?
Currently, we have a straightforward fight between HTC VIVE Pro 2 and Meta Quest 2. If you want to start the VR experience, you should check the performance of these two headsets.
The VIVE Pro 2 is our VR headset of choice due to its incredible resolution and field-of-view, providing the ultimate experience for any VR racing or drifting fan.
The Meta Quest 2 has excellent graphical capabilities, but you'll need to make a mandatory Facebook login to use the device.
Both headsets will work with many VR video games on the market. Furthermore, you might want to get a "Racing Wheel" with powerful force feedback and enhance the immersion.
Above all, these options are available for PC, and we do not have anything compatible with any Xbox console.
Will The Xbox Console Ever Support VR?
We still have no idea if someday we'll see VR next to an Xbox console. Some share that the console isn't powerful enough (even the Xbox Series X).
While at the same time, the developers don't seem to care enough about these features.
Most players seem to care enough with a responsible controller and an outstanding 4K television/monitor.
Hence, the developers leave this option behind and don't look the VR as essential. But everything could change in the gaming community shortly. Who knows?
Maybe we'll get to see something compatible with the latest console that adds a "Virtual Reality" experience without needing headsets. Time will tell.
To learn more about the game, you should check the Best Drift Car Forza Horizon 5.
Wrapping Up
Now that you have a clear idea of what to do next, you should take the wheel and lead.
On the one hand, you have this fantastic racing video game that seems to avoid VR called Forza Horizon 5.
While on the other hand, you have the option to grab a VR headset and play a more capable racing simulator.
The choice is now yours to make. Good luck!
Frequently Asked Questions about Forza Horizon 5 VR
In this section, we'll cover some of the commonly asked questions about Forza Horizon 5 VR.
Do any Forza games support VR?
No, even the latest Forza games with a PC version do not have a VR option. Some players get to the point where they load the screen and curve it a little, but it is not the whole experience. We hope that the developers at Playground Games will shortly add the feature.
Is there going to be a Forza Motorsport 8?
Yes, thanks to the popularity of the franchise, we'll get another version of Forza Motorsport soon. The Xbox Series X needs more exclusive video games that will help increase its value. At the same time, Game Pass can help boost the player base and improve the multiplayer experience.
How do you play Forza on Oculus?
You'll need to add another software (Virtual Desktop) and change some of the in-game settings. For example, disable motion blur and adjust the resolution. Even though it looks great, this isn't the regular VR experience. The camera doesn't follow the headset movement, and it lacks effects.
Does Forza Horizon 5 allow mods?
Yes, but it only accepts some modifications which do not change the core gameplay mechanics. Therefore, it is rare to see mods that add vehicles, biomes, VR options, and more maps. Since Forza Horizon is an "always online" type of game, it rejects multiple types of mods.