EVENT: Australian Drifting Grand Prix Round One
The first round of the Australian Drifting Grand Prix was played out in style in beautiful Tasmania. Needless to say, I was getting pretty excited as I had never been over there before, and the competitor line up was looking pretty amazing!
Luke Fink was back this year to defend his last years title, Danny 'Denzo' Vahoumis was here with a new look to his car, keen to take Luke's title, Simon Michelmore also with a new look and new engine also keen to give everyone a run for their money!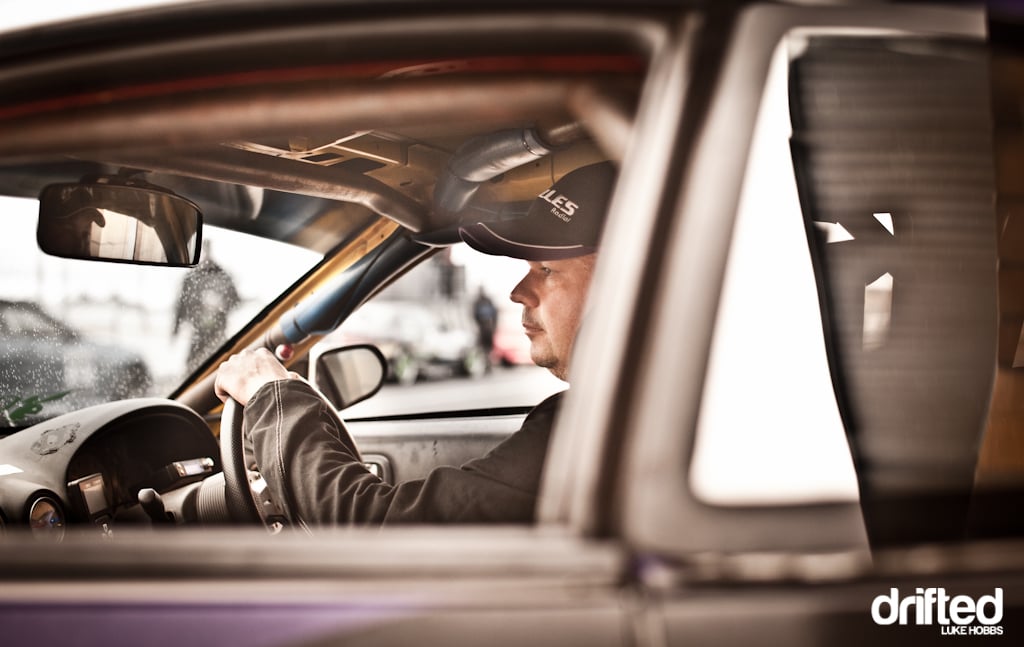 Here's Denzo heading out for his first battle. This is a rare sight, to see Denzo without a stupid look on his face is the equivalent to seeing the Tasmanian Tiger… which is now extinct!
Kelly Wong was here representing the female species. She was ripping it up out there too, not holding back at all!
And of course Sir Rob Whyte, sponsored by Monster Energy, couldn't be stuck in the rain… the man just sits in his tasty 350Z being covered by his monster energy umbrella…
Ender also made the trek across to join us for round one. This is one of the nicest S13's I've seen!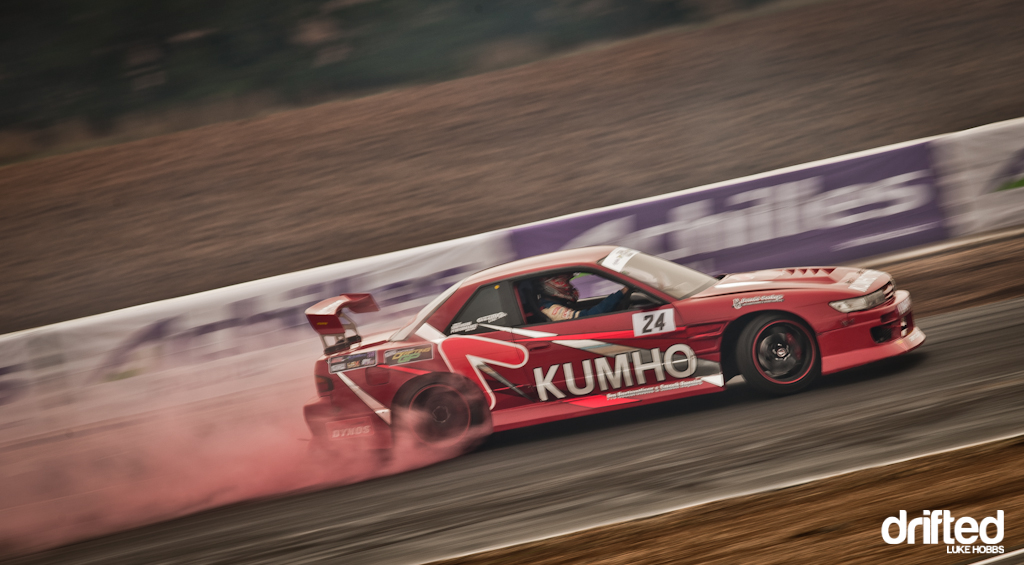 The Tasmanian locals were putting on a show for us with their coloured tyre smoke.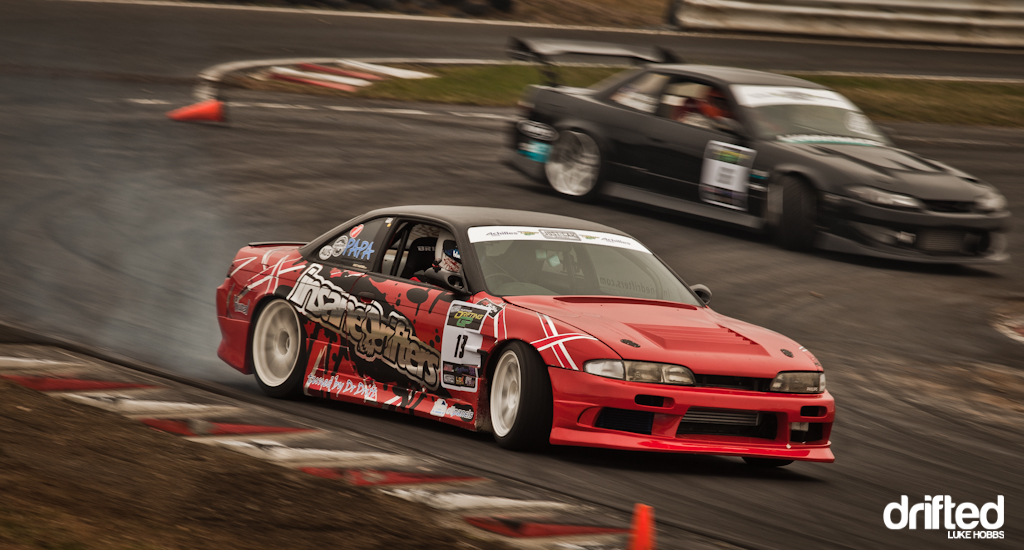 The boys from the Insane Drifters also came over to visit. Unfortunately both getting knocked out earlier than hoped.  But I've been told Melbourne will be a different story!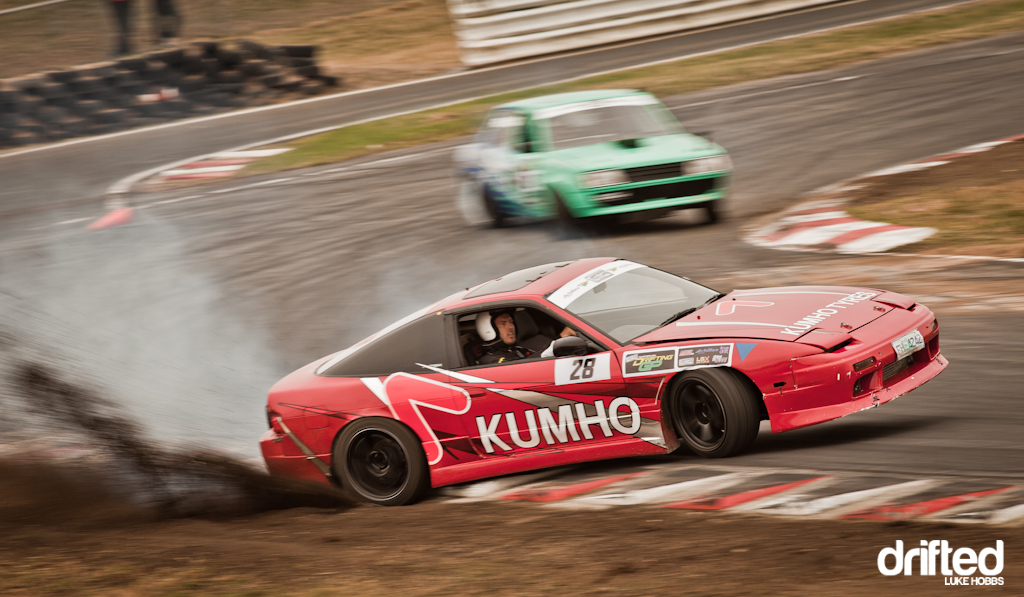 Just over the ripple strip, the hole was getting bigger and bigger every lap. So much so, that people were getting air!
Young gun Matt Harvey doing a bit of quick maintenance work so he can…
Bust out some super sweet slides!
Rob Whyte was pushing his 350Z hard all weekend, determined to take the podium.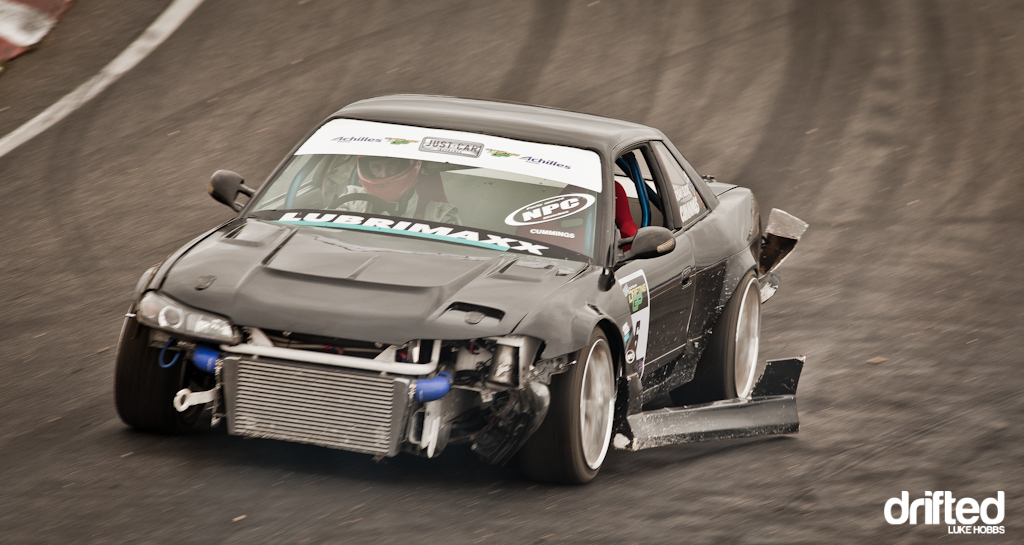 Ryan 'Slide' Cummings in his S13.5 felt the wrath of the pebble trap over the weekend, busting his car up on more than one occasion… but he wasn't the only one…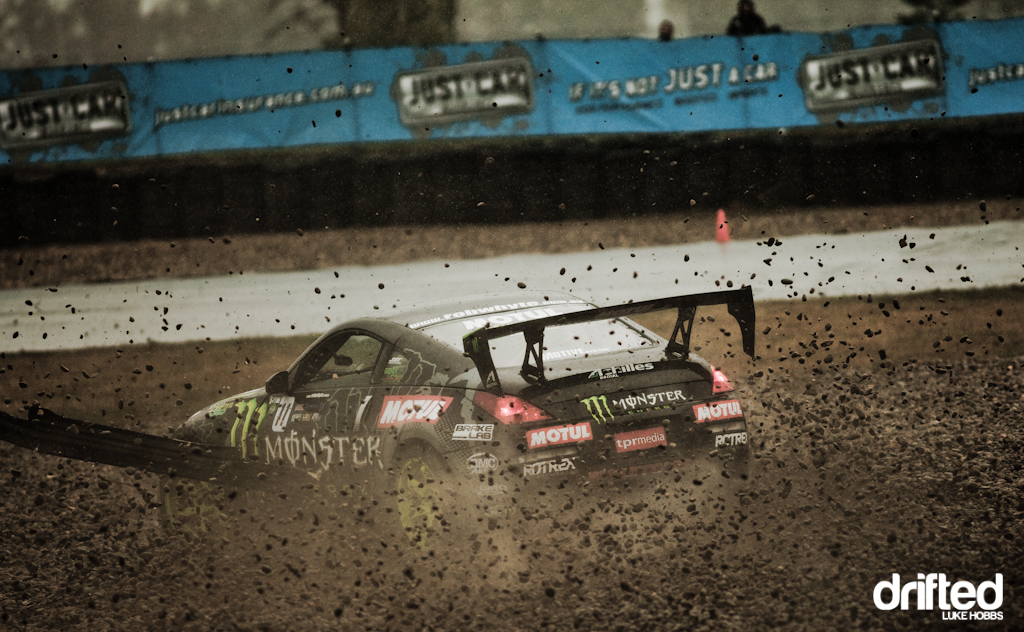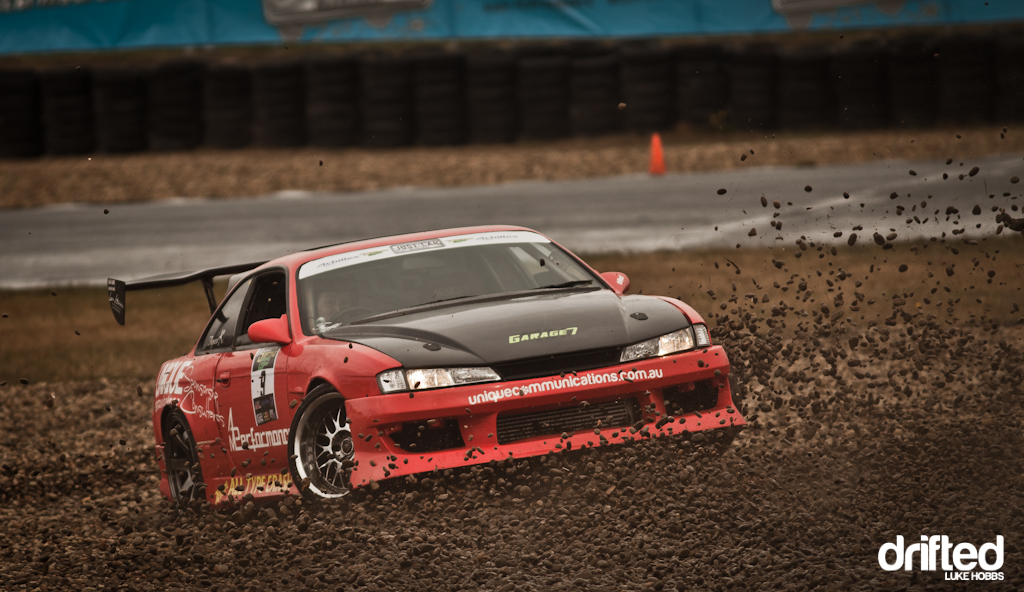 Rob Whyte, Luke Fink and Simon Michelmore, along with many others all found out how much damage these pebbles can do…
Being Tasmania, it was bound to rain… and sure enough, it bucketed down! Which was in fact the reason for all those above crashes.
But that wasn't going to stop Simon from still pushing it to the limits. This guy was insane to watch all weekend, such close battles!
If any man was here to make a mark it was this man here. Ben Purtell, a Tasmanian local. It was the first time I'd seen him drive and for the lack of a better word… I was impressed. Let's hope he starts to venture over to the mainland for some events in the future!
The guys waiting in the pits were eager to get into their battles before that rain came belting down again.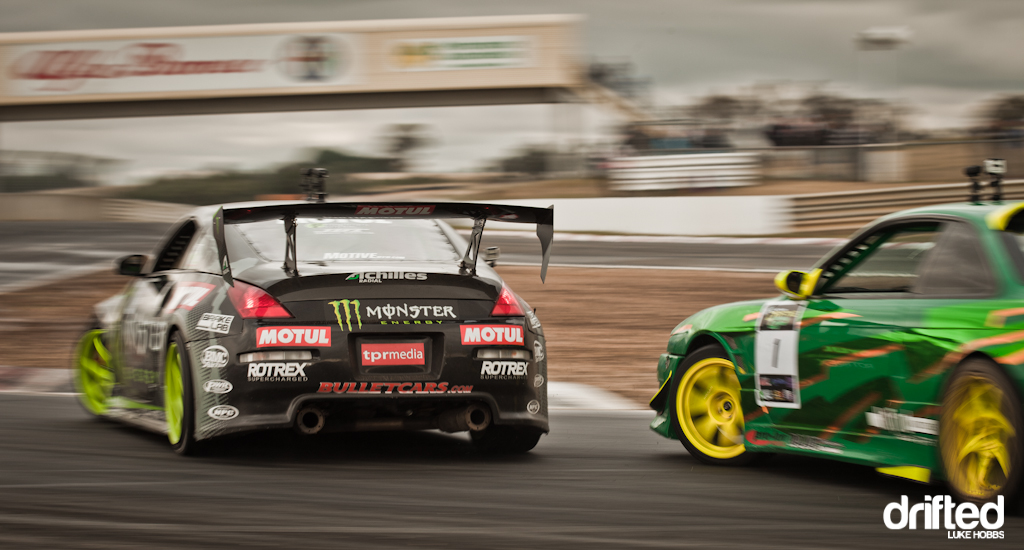 With the final battle between Rob Whyte and Luke Fink, Whyte was giving it all he had. Unfortunately it was no match for Fink, sitting right on Whyte's guard all run.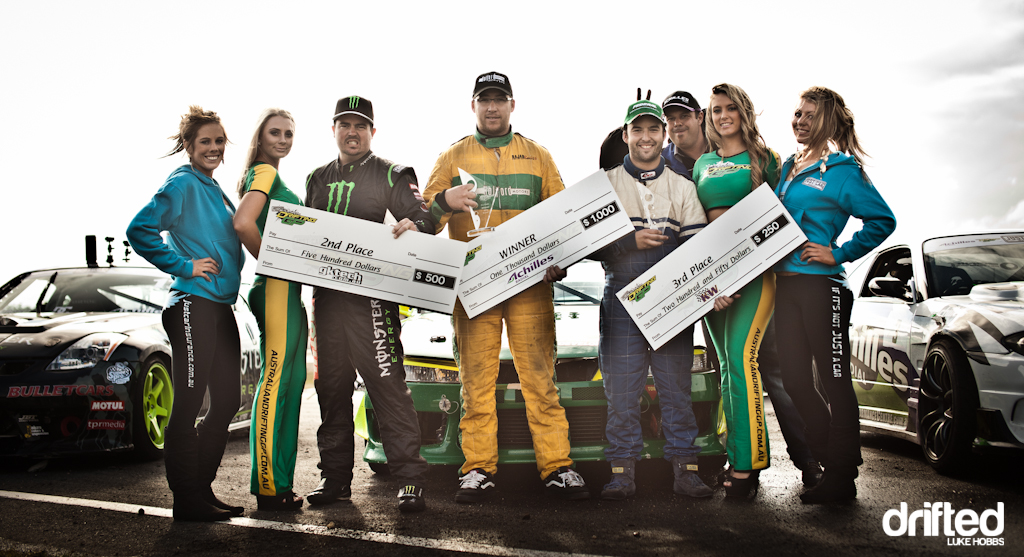 Congratulations to Luke Fink for keeping his title, coming first, Rob Whyte for coming in close second and Ben Purtell for coming third. And a special mention for Denzo up the back there for…well… for being Denzo.
::Luke Hobbs