Tony's All So Original Racecar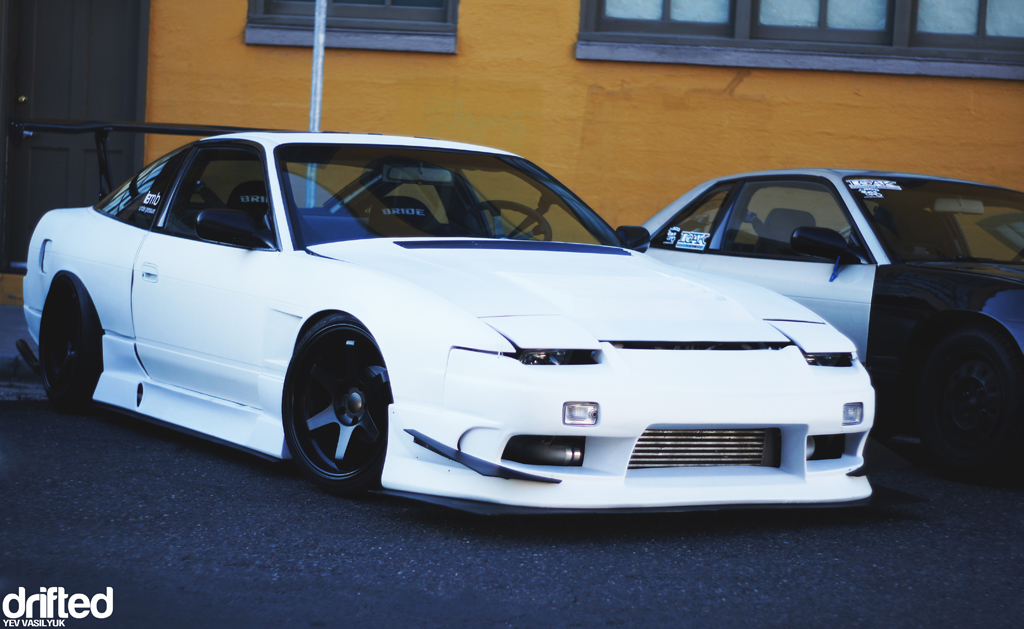 Since day one, I have been a BIG fan of Tony's 240sx. Its aggressive look continues to make it stand out from all the other 240s I've seen.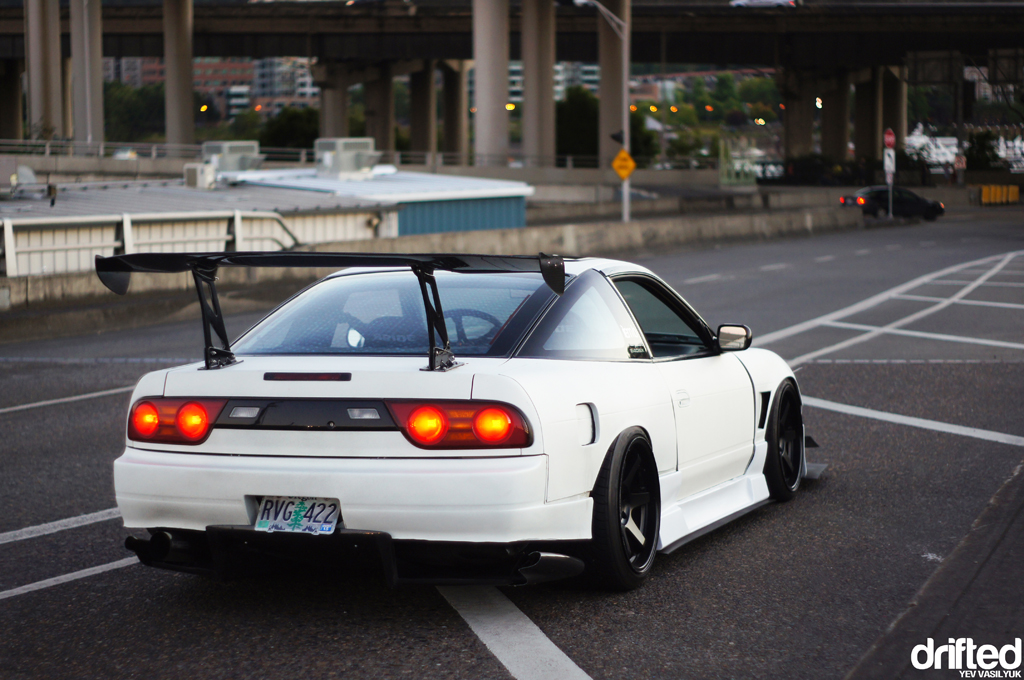 With a HUGE Origin GT wing, custom front canards (made by Tony himself), and the huge rear diffuser which makes the car look almost illegal to drive on public roads, Tony's ride has developed the whole 'Japanese Race Car' look to it.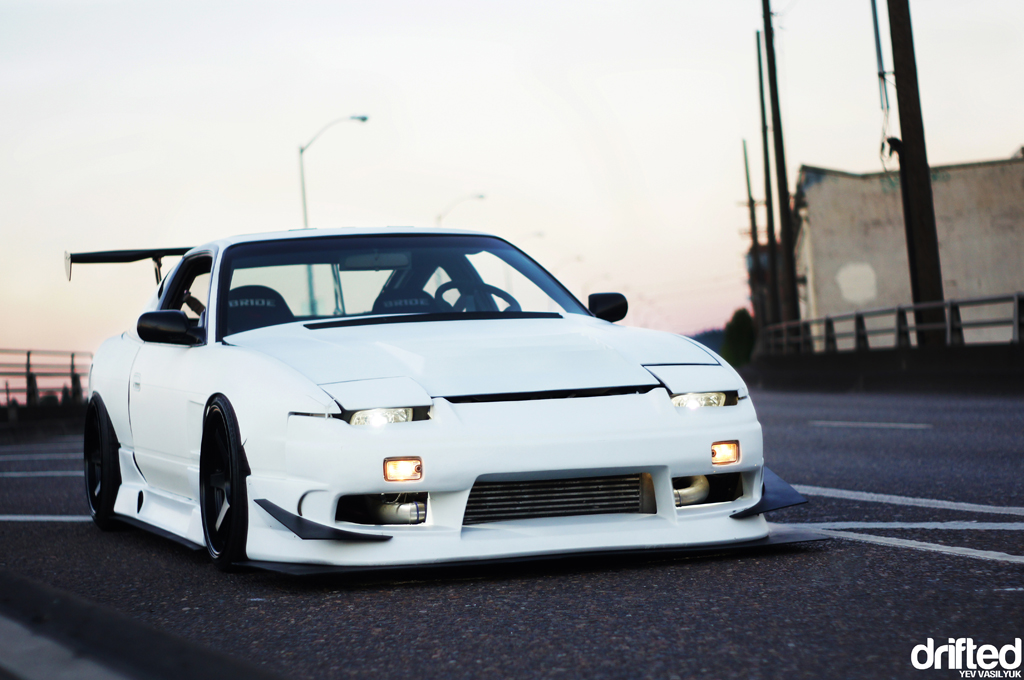 His 240 is one grizzly machine that must be seen in person!
Having met Tony and ridden in his car with him, I can say that the 240sx is a mirrored reflection of its driver.Tony is a laid back college student who is passionate about quality and precision.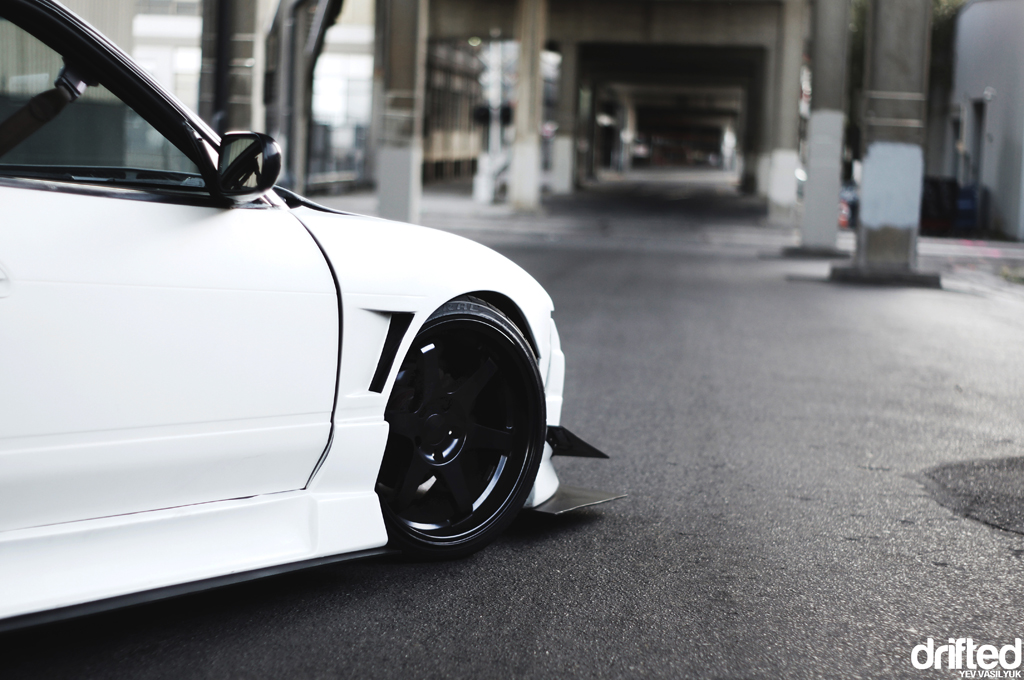 Every piece of this 240sx is real. He didn't cut any corners with regards to quality when building his 240sx.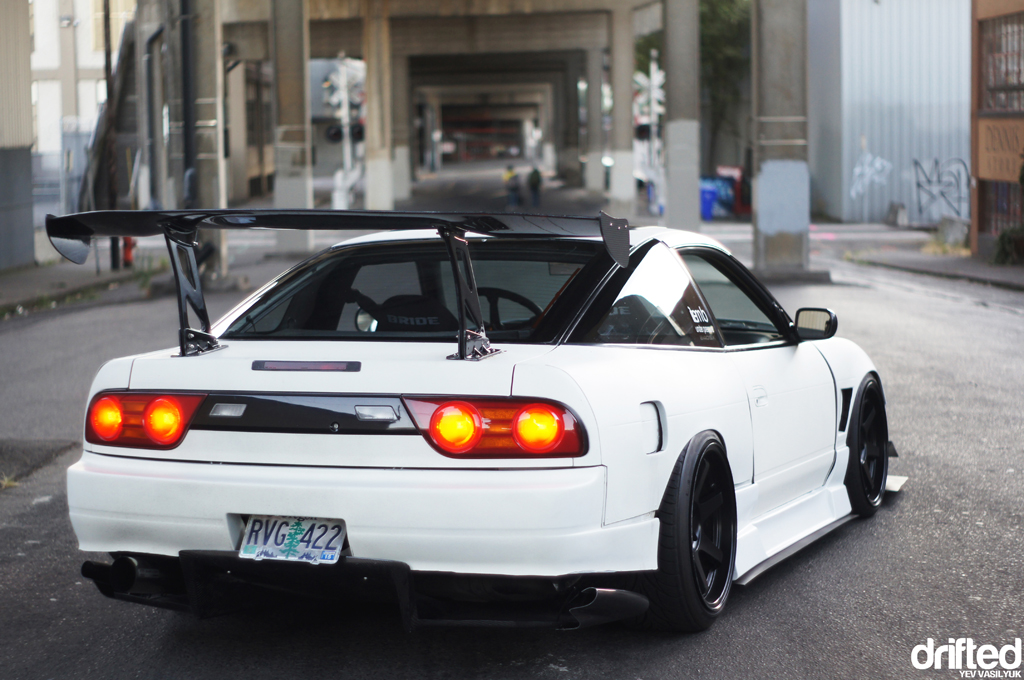 Everything that you see here is pure JDM.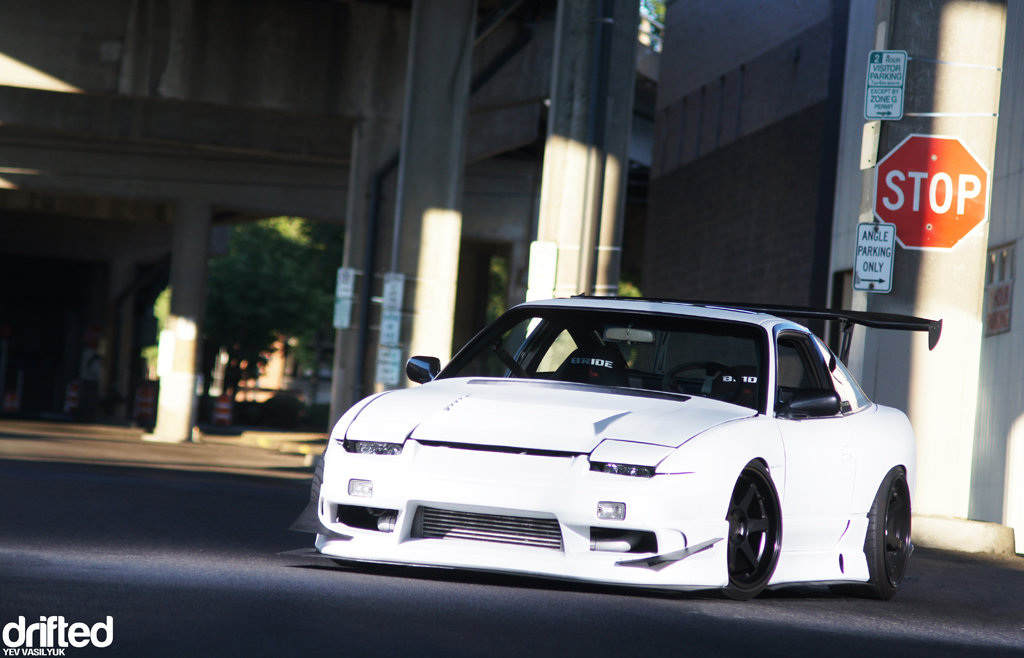 This car has a lot of style to it and is extremely low! There is only a 1.5" 'air gap' between the custom made splitter and road. An amazing feat like this is all possible due to his LCA coilovers with Varrstoen 2.2.1 wheels 18×9.5 +12 18×10.5 + 15 that are sitting on Federal 565 225/35/18 (F) + 235/4018 tires.
This 240sx is a piece of art and is inspiring to look at.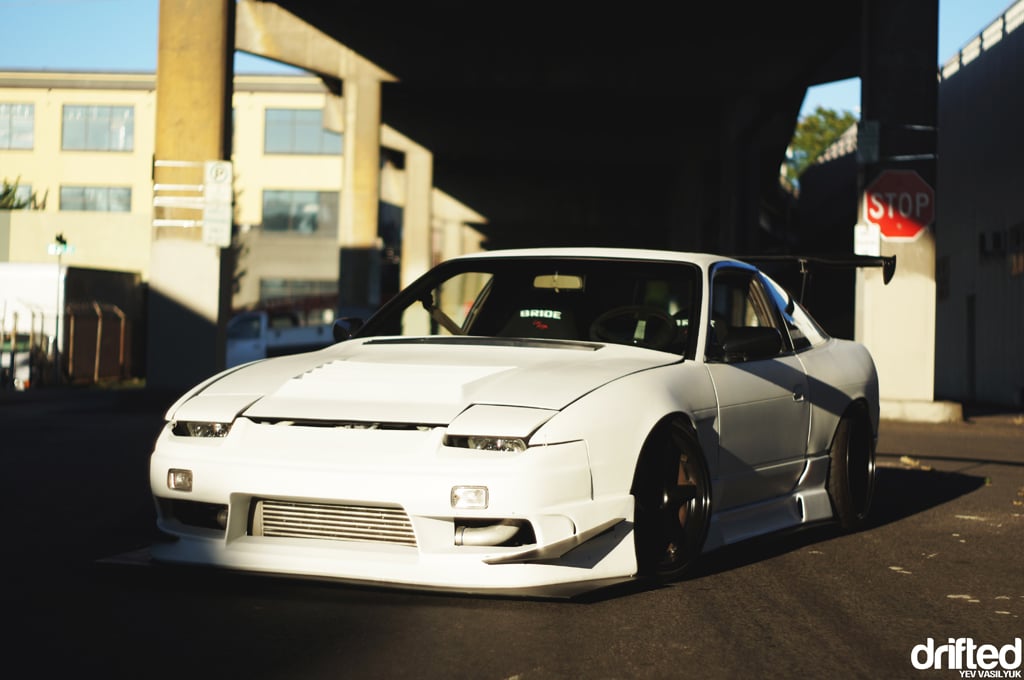 Tony also has future plans for his car.
He wants to gut out the interior and get a custom, full FD and Redline Time Attack roll cage, a fuel cell, big brake upgrade, and a bigger turbo!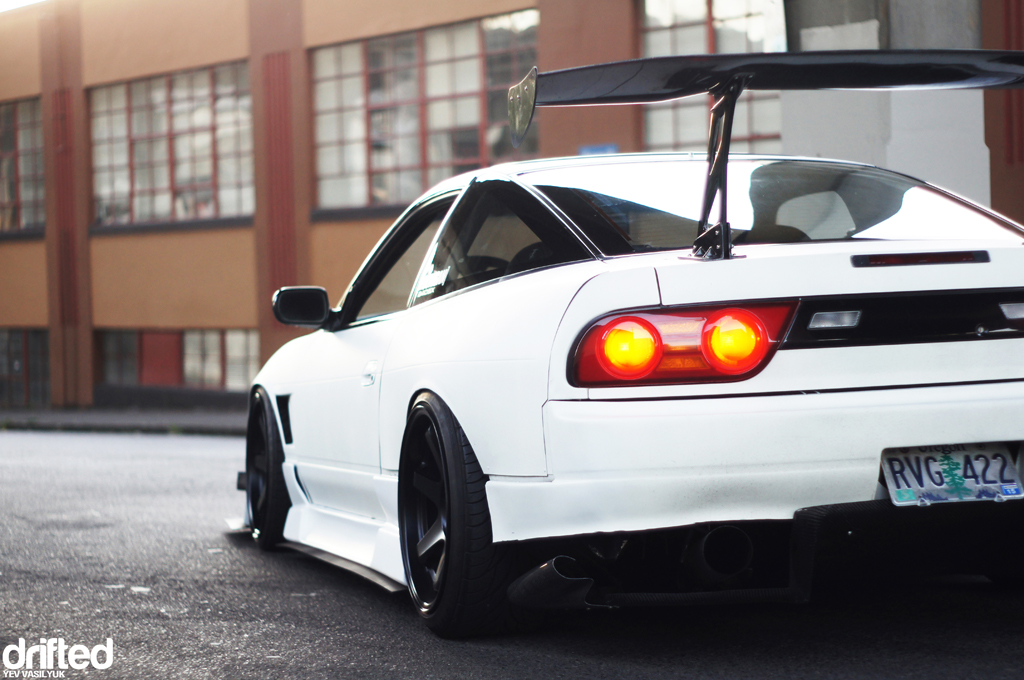 But the biggest goal of all is to maybe go RB26. By the sound of it, the car should be more wild once he's finally finished with it. I can't wait to see the results once Tony is finally done with his 240sx and the car is on tracks doing time attack or drifting!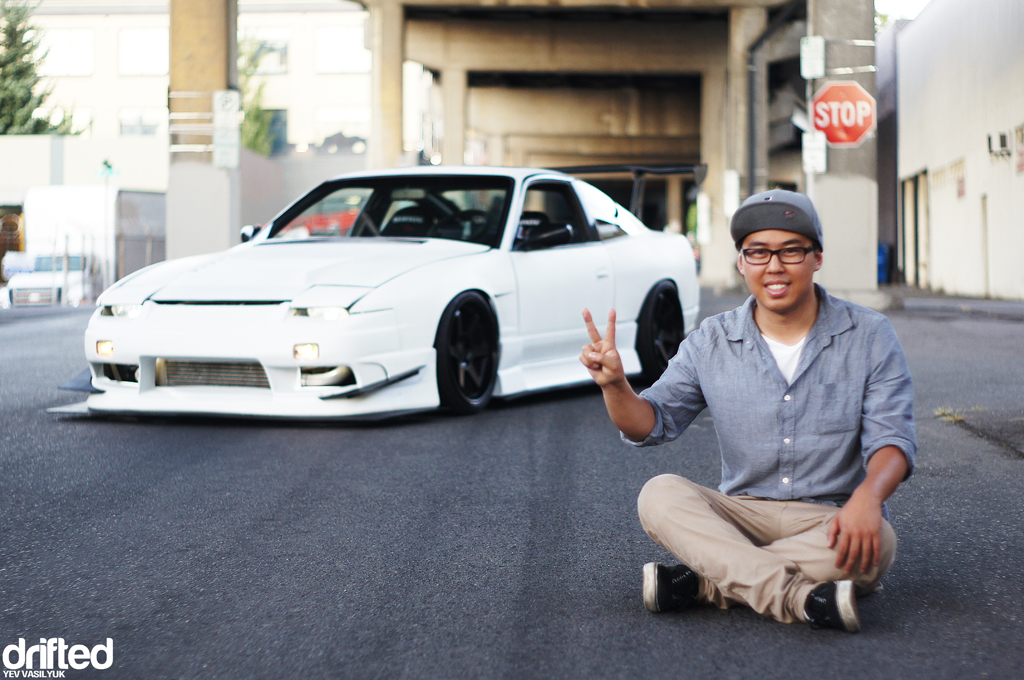 Specs:
Engine-
* 1989 Nissan 240sx SE Redtop S13 SR20DET
* s14 t28 turbo
* Eagle rods
* Wiseco pistons
* Tomei Rocker Arm Stoppers
* A'PEXi metal head gasket
* ARP head studs and rod bolts
* HKS Step 1 256 Camshaft (Exhaust and Intake)
* ACL race bearings
* HKS SSQV BOV
* Blitz intake
* Tomei Fuel Pressure Regulator
* Circuit Sport Turbo Line
* Z32 Maf Five-O 750cc Injector
* FMIC SS 3" Downpipe
* SS Turbo Outlet
* Kazama Oil Catch Can
* Buddy Club Exhaust Spec 2
Drivetrain-
* Fidanza Flywheels
* Exedy Stage 2 Racing Clutch
* Tomei 2way Trax LSD
Suspension and Wheels-
* S14 LCA Coilovers
* KTS Front Tension Rods
* KTS Rear Upper Control Arms
* KTS Rear Traction Links
* Cusco Rear Toe Links
* Peak Performance Tie Rods
* Varrstoen 2.2.1 Wheels 18×9.5 +12 (F), 18×10.5 +15 (R)
* Federak 565 Tires 225/35R18 (F), 235/40R18 (R)
Electronic-
* Walbro 255lb Fuel Pump
* A'PEXi AVC-R Boost Controller
* A'PEXi PFC L-Detro
* Innovate Motorsport DC-1 Wideband
* HKS Turbo Timer 01
* Prosport Boost Gauge
* Prosport Oil Pressure
* Prosport Fuel Pressure
Exterior-
* Origin Lab Front and Rear Fenders
* D-Max Hood
* Origin Streamline Kit
* D-Max 180sx Bumper Lights
* Custom Front Canards
* Custom Front Splitter
* Origin GT Wing
* Rear Diffuser
* Kouki Tail Lights
300hp – 297ft-lbs torque tuned at 17 psi
If you'd like to learn more about why so many drifters chose the S13 then check out our 7 Reasons Why The Nissan S13 Is The Best Drift Platform For Beginners article.
If you enjoyed reading about Tony's Nissan 240sx then we recommend you check out our friends over at the 180sx Club. The entire blog is dedicated to the Nissan S13 chassis.