Ultimate Project CARS 2 Setup Guide
Whether you're looking to shave seconds off your lap times, pull off the perfect drift, or refine your wheel settings - we're covering it all in this Project CARS 2 setup guide.
---
Introduction
Despite being over three years since the initial release of Project CARS 2, the game is thriving better than ever, partly thanks to the release, sorry, flop, of Project CARS 3.
As sim racing enthusiasts eagerly awaited the third release in the Project CARS series, they were immediately left bitterly disappointed, as it soon became apparent that Slightly Mad Studios had opted to take a sudden U-turn.
Instead of going down their ever-popular sim racing route that has made Project CARS so popular among hardcore racing enthusiasts, they've instead opted to go down the arcade-style racing route.
With this bizarre and controversial move, many disappointed Project CARS fans opted to return to the much-loved second game in the series - Project CARS 2.
However, all was not lost. Significant advances in the Project CARS 2 mod scene have provided the opportunity to run third-party cars in the game. With some exciting new models in PC3, modders have found various ways to include these new cars in PC2.
As gamers return to the most popular game in the franchise, PC2, it's provided the perfect opportunity to dig deeper into the game, refining your skills, and crafting the ultimate in-game setups to tune your car to perfection.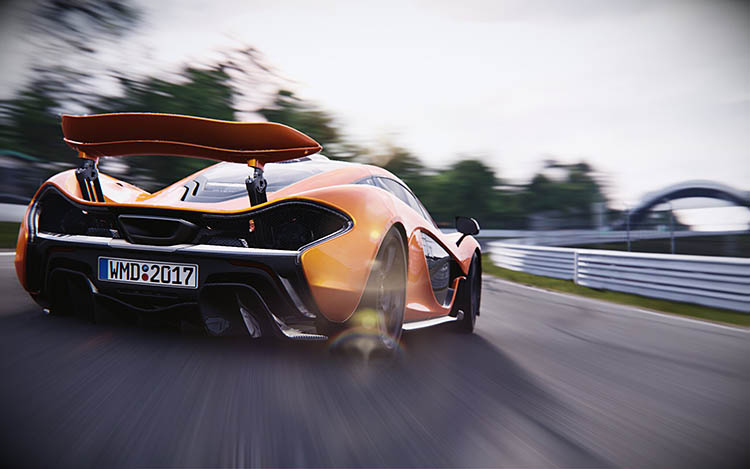 With nine motorsport disciplines and 29 motorsport series' in Project CARS 2, there's certainly no shortage of tuning setups to consider whether you're looking to drift or shave valuable seconds of your lap time.
Given that there are no future DLC updates expected in the series, tuning is the best way to make the most of the game, so let's explore some of the best setups, and we'll also show you how you can assign them to your cars in the game.
---
Before You Get Started
Although you've probably come here looking for the ultimate setup, there are a few options that are worth considering.
Given that setups aren't a 'one size fits all' solution, given the vast range of tracks, cars, and your unique driving style, here are a few initial ideas that will help you make the most out of the setups we'll be showing you next.
Race Engineer
Many of you have probably seen the in-game Project CARS 2 Race Engineer but dismissed it, assuming it wouldn't be useful. However, for those getting started with tuning and setups, it could prove a valuable tool.
We recommend choosing a car that you'd like to tune and getting to grips with it before opening the Race Engineer. Consider writing down a few notes on how you'd like to improve the setup, which will help answer the upcoming questions correctly.
With the test drive complete, you'll now open the 'Race Engineer', where you're presented with various questions regarding your personalized driving style. The in-game AI will then provide tuning suggestions to cater to your individual needs.
Using this system could ultimately prove to be more valuable than a baseline tuning setup that works for a pro-level driver, where you'll gain significant knowledge when it comes to setting the car up, which will prove invaluable for refined tweaking further down the line.
It may not be the perfect solution to your setup needs, but we certainly recommend giving Race Engineer a try. We feel it's beneficial to learn what works for your unique style, where a downloaded setup wouldn't explain why you're making specific alterations.
Race Engineer offers a 'team' style approach towards helping the driver, where you can mix ideas and hopefully develop a decent base setup, which you're able to tweak further down the line.
Consider the basics
When it comes to various tracks and surfaces, you'll want to remember to tweak the basics such as gear ratios and tires to suit the environment you're racing in.
If you opt for downloading or copying a setup online, then you're going to need to consider whether it has the correct gearing for the track(s) you're planning to race on.
For instance, you're not going to want short ratio gearing for a long, high-speed track, and at the same time, you wouldn't want longer gearing for a tight and technical circuit, such as a Rallycross layout.
It pays off to think ahead with how you intend to use the setup.
---
How to Download Tuning Setups in Project CARS 2
When it comes to Project CARS 2 setups, we've found this to be the most common question.
With games such as Forza Motorsport 7 enabling you to download the fastest tunes conveniently (assuming they're shared publically,) PC2 has taken a different approach.
If you'd prefer to see the method in video format, then check out the video below. Otherwise, skip the video, and we'll provide detailed instructions.
If you head to 'COMMUNITY' on the main menu, followed by 'TIME-TRIAL', you can sort by the fastest competitor leaderboard times that share the same car(s) and then load their ghost.
You'll then see 'VEHICLE RECORD' in the 'HIGHLIGHTS', and you're ready to press 'START' to load the race.
With these steps, it'll then download the fastest setup, and once the screen has loaded, you'll see 'LOADED GHOSTS', where you'll then click the 'Cog Wheel' to the right, and you'll receive a message stating 'Successfully loaded Ghost Car Setup…'.
You've now assigned the setup to your car, and when you press 'OK', you'll have the opportunity to click 'EDIT SETUP' and tweak it to your heart's content!
It's worth remembering that it may not necessarily suit your driving style, so you may need to make additional alterations.
Thankfully, unlike Forza, these downloaded setups aren't locked, and you're able to carry out any adjustments that you desire.
Using this solution is one of the most convenient ways to get a base set up in the game, but it's not the only available method, so if you're looking for an alternative, we'll venture over to that next.
Although the downloading method has worked well for us on the PC platform, some gamers have reported issues downloading setups on the PlayStation and Xbox consoles. In which case, if you're a console gamer, then you're likely to have more success from our next solution.
---
Best Project CARS 2 Setups
Since console owners don't seem to have much success with the above method, and with thousands of setups online for you to choose from, an alternative solution is to adjust your tune manually.
It's always worth remembering that everyone's driving style varies, and different setups may have been designed for specific tracks, too. For that reason, we suggest using these as baseline setups to build upon.
If you've got a specific car and track in mind, searching for those particular terms in your favorite popular search engine is likely to yield many possibilities.
Another consideration is whether you're using a wheel or a controller to play the game, as you're going to get the best results from a setup that matches your current configuration.
Some wheel setups may feel horrible on a controller since they're hugely different, and vice versa.
Remember that practice makes perfect, and this also rings true for getting an adequate amount of seat time and learning how to tweak your tune/setup to suit your needs perfectly.
Project CARS 2 Beginner Baseline Setup
For those who are just getting started with tuning and setups in Project CARS 2, we highly recommend watching this in-depth video, which explains everything you could need to know.
Make sure you pause it when necessary so that you can implement the changes, and don't be afraid to head to the track to try them out for yourself to see how they compare.
If you feel you've mastered this video, then it's well worth checking the rest of what Yorkie065's 'Insider's Guide to Project CARS 2' YouTube Playlist has to offer. There are some real gems to be found within this content that's well worth spending some time to learn.
With this video, you'll be able to build an excellent baseline tuning setup, which you can tweak to match the specific car and track combination that you choose.
Project CARS 2 Drift Setups
We feel that Mad Mike's Radbul and Vaughn Gittin Jr's RTR Ford Mustang are the two best drift cars in the game, and understandably a lot of drift fans are eager to unlock their full potential.
As always, we recommend purchasing a wheel/pedal setup to make the most out of drifting in simulators to get the best experience.
We've had great success with the following setups, which we highly recommend.
These videos cover each tweak and adjustment for an ideal drift setup, which you'll need to enter into the game manually.
Vaughn Gittin Jr's RTR Ford Mustang Drift Setup
We feel that this is the best setup for both beginners through advanced drivers, as it's easier to control than the Radbul.
Mad Mike's Radbul Mazda MX5/Miata Drift Setup
Although this can be a tricky drift car to get started, we've found this setup to be highly-rewarding once you learn how to tame it.
Project CARS 2 GT3 Setups
We've had many requests for setups for both the Porsche (RUF) and Ferrari GT3 setups. We've found these to be fantastic.
Porsche (RUF) 911 GT3 R Setup
This setup was intended with Spa in mind, but we've found it an excellent all-rounder on various tracks.
Ferrari 488 GT3 Setup
If you're looking for a Ferrari 488 GT3 setup, then look no further. You can see the potential of what it has to offer in the video below.
Just like the Porsche GT3 setup above, we've also had plenty of success with this on other tracks.
Project CARS 2 Kart Setup
There's no doubt that karts are up there with the trickiest vehicles to handle in PC2, but we feel this is an extremely well-balanced setup, which provides just the right amount of traction to allow for oversteer without (too much) fear of spinning on the corners!
---
Project CARS 2 Settings For Controller
Having enjoyed the game using a controller previously, we can confirm that the game is significantly better on a wheel. Still, we appreciate that not everyone's budget can stretch to a wheel setup, which is why we've provided the following controller settings.
Although the default settings are far better than the original Project CARS game, we've found that the following adjustments made the most of that the controller has to offer, but feel free to tweak them to suit your needs:
Steering deadzone: 0
Steering sensitivity: 45
Throttle deadzone: 0
Throttle sensitivity: 20
Brake deadzone: 0
Brake sensitivity: 20
Clutch deadzone: 10
Clutch sensitivity: 25
Speed sensitivity: 95
Controller damping: 75
Controller vibration: 80
---
Project CARS 2 Wheel Settings
Since there are so many different wheels on the market, we recommend searching for your make and model for specific settings. If you've got a Logitech G29, then scroll down for our recommended configuration.
We've tweaked these settings many times over the years, and we've found that they suit us best with excellent road surface FFB.
As always, we understand that they won't suit everyone, so feel free to tweak them until it feels right for you.
Project CARS 2 Logitech G29 Wheel Settings
With Project CARS loaded, head to the 'OPTIONS' tab on the home screen, followed by 'CONTROLS' and then 'CONFIGURATION', and then input the following settings:
Informative
Gain: 97 (Lower this if required)
Volume: 38
Tone: 35 (Lower this if required)
FX: 45 (Lower this if required)
Spring: 0.25
Steering Deadzone: 0
Dampening: 0
Sensitivity: 50 (We don't recommend changing this)
---
Project CARS 2 FAQ
We've been asked many questions about getting started and making the most out of Project CARS 2. If you've got anything that we haven't already answered in this section, then feel free to drop us a line, and we'll happily help out wherever we can.
Is Project CARS 2 suitable for beginners?
Project CARS 2 is a simulator racing game that provides a realistic opportunity to get behind the wheel of a race car from the comfort of your home.
Racing simulators are typically designed to be somewhat unforgiving, much like how you wouldn't get any second chances in a real-world race.
Although it's not the most difficult or realistic simulator out there, we'd say it falls in the middle-ground among its rivals.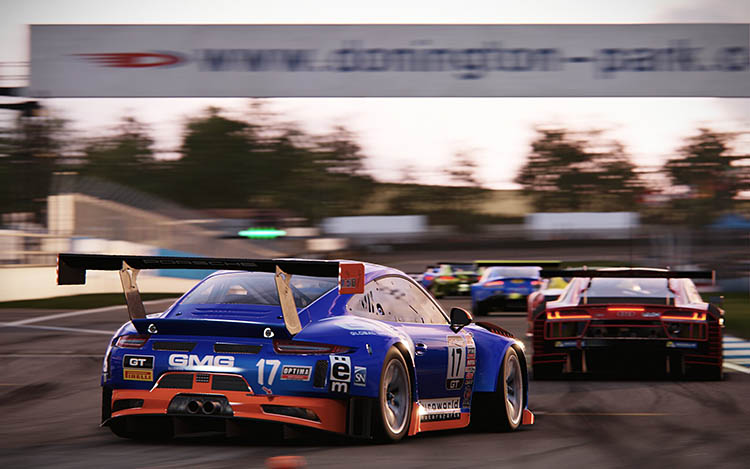 If you're looking for the ultimate racing simulator, many will argue that iRacing is as good as it gets, but be warned that you'll need to pay the price.
On the other hand, games such as Forza Motorsport 7 will provide a less frustrating introduction to sim racing with a 'rewind' feature to allow you to rectify your mistakes, combined with a slight 'arcade' feel to the driving aspect.
Although PC2 will be suitable for many beginners, you'll need to have quite a bit of patience, and you'll likely need to keep reminding yourself that practice makes perfect as you gradually begin to make your way towards the podium!
Can you customize/mod cars in Project CARS 2?
In this guide, we've shown you how to customize the car's setup, which is the equivalent of spending hours with bloody knuckles on a real-world race car.
However, PC gamers can also install mods into their game, which will allow for third-party cars and liveries or skins.
On top of that, there are also graphics mods, which will make the game look even more incredible than ever.
If you're a drift fan, we highly recommend taking a look at what the mod community has to offer, as the PC2 mod community is slowly playing catch-up with what Assetto Corsa has to offer.
Can you use VR in Project CARS 2?
Yes, and no. Unfortunately for console gamers, there's no VR support across either the PlayStation or Xbox platforms for Project CARS 2.
However, for those enjoying what the game offers on the PC platform, Project CARS 2 provides a fantastic VR experience.
If you're keen to learn more, we've written a comprehensive guide on how to make the most of VR in Project CARS 2.
Alternatively, if you're interested in knowing more about VR in Assetto Corsa, make sure you head over to this guide.
So, there we have it! We hope that we've covered everything you could want to know about setting up your car, wheel, or controller for PC2 in this guide.
Thank you for reading our Project CARS 2 Setups guide.
If you enjoyed this article, please share it with the buttons at the bottom of your screen. If you've found this information useful, then please take a moment to share it with other Project CARS 2 and sim racing enthusiasts. We appreciate your support.
---
Photography credits
We thank the following entities for the use of their photography in this article: