S2000 Touge Battle Compilation
Jump behind the wheel of the mighty S2000 battling it out on the Touge in on our S2000 Touge compilation feature.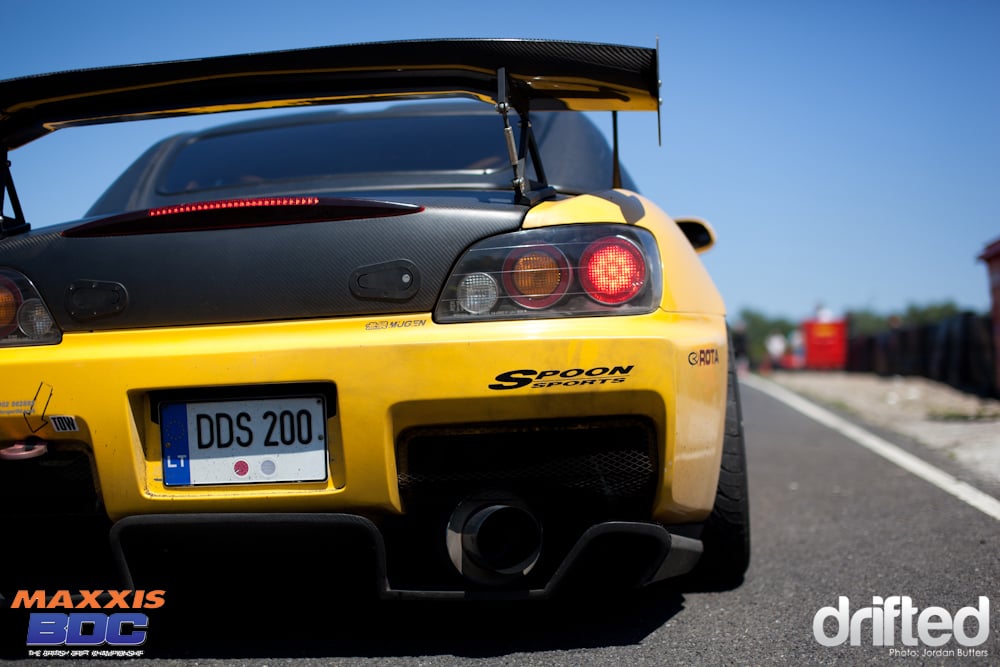 ---
We love the S2000 here are Drifted HQ, Honda really went to town to create a well built and fun sports car.
With a sizzling 2 litre 4-pot VTEC 9000+ RPM revving powerplant, snickity-snack six-speed transmission and rear wheel drive there is a lot to love with this platform.
We want to celebrate this car by showcasing some videos of the Honda in the it's natural habitat – the mountain touge! Enjoy.
---
J's Racing S2000 Vs Amuse S2000 Touge Battle
Japanese tuning legends J's Racing and Amuse bring out the big guns with their heavily modified Honda S2000s. Hit play and watch these VTEC monsters going head to head on the Japanese Touge.
---
Touge Time Attack – Arvou S2000 Vs MCR GTR Vs Amuse 370z Vs Assist M3
It's Best Motoring time! Join Keiichi Tsuchiya and friends for this four way JDM tuner battle. How does a tuned S2000 stack up against a GTR, E92 M3 and 370z? Lets find out. BATTLE TIME!
---
Kazama D1GP Silvia S15 Vs Amuse S2000 Touge Dual
Ever wanted to see how a fully tuned D1GP S15 does compares with the tuned Amuse S2000 on the Touge? Then it's time for Hot Version.
---
GT300 Class J's Racing S2000 Vs Amuse S2000
It's time to get serious. Does stripped out cabins, high powered engines and insane wide aero sound like your kind of S2000? Then let Keiichi and the Hot Version crew show you what the high end of tuned S2000 looks like on the Gunsai Touge.
---
The Hills Are Alive With The Sound Of VTEC
Luke Huxham gets us up close and personal withe the Arvou S2000 touge car. This HKS supercharger powered Honda puts out a conservative 400 bhp and has been setup to excel on the mountain roads of Japan.
---
Now you've watched some tuned S2000s ripping up the Touge, check out our S2000 tuning guides to see how best to upgrade your own Honda.