Affordable Drift Cars For Beginners
Drifting is a great way to get your adrenaline levels up and make your heart go faster. While this is a kind of sport not for the fainthearted ones, it definitely is one that finds plenty of fans and enthusiasts.
If you love to watch but are also willing to try yourself, you first need a great drift car, but on the affordable side. Below is a top of some of the best, yet affordable drift vehicles out there.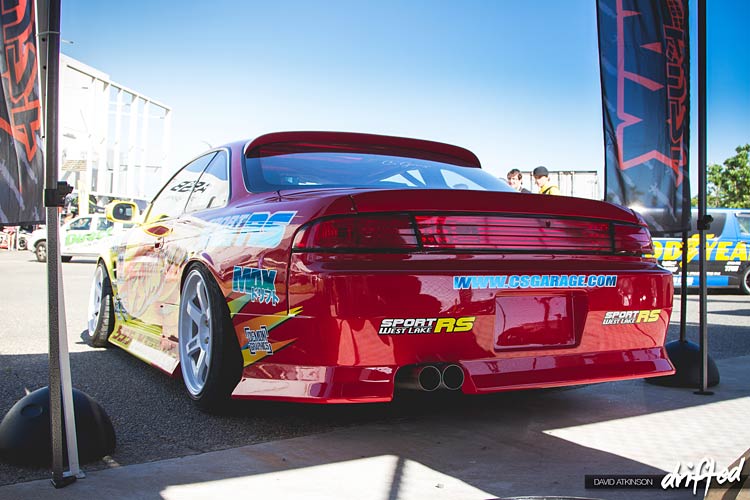 NISSAN S14
The Nissan S14 is an oldie but goldie for the drift enthusiasts out there. The vehicle was introduced back in 1993, as a replacement for the older brother, the S13. The S14 comes in two varieties: the Zenki and the Kouki. The car is perfect for drifting since owners can find a series of replacement parts at affordable prices, aftermarket parts. The UK version comes with the turbocharged SR20DET four-cylinder, and that baby can be pushed to 350bhp. This is more than enough to get you started in your drift adventures!
The only warning here is to be mindful when you put it into the third gear. According to professional drifters, it is somewhat soft and not as high-performing as you'd expect.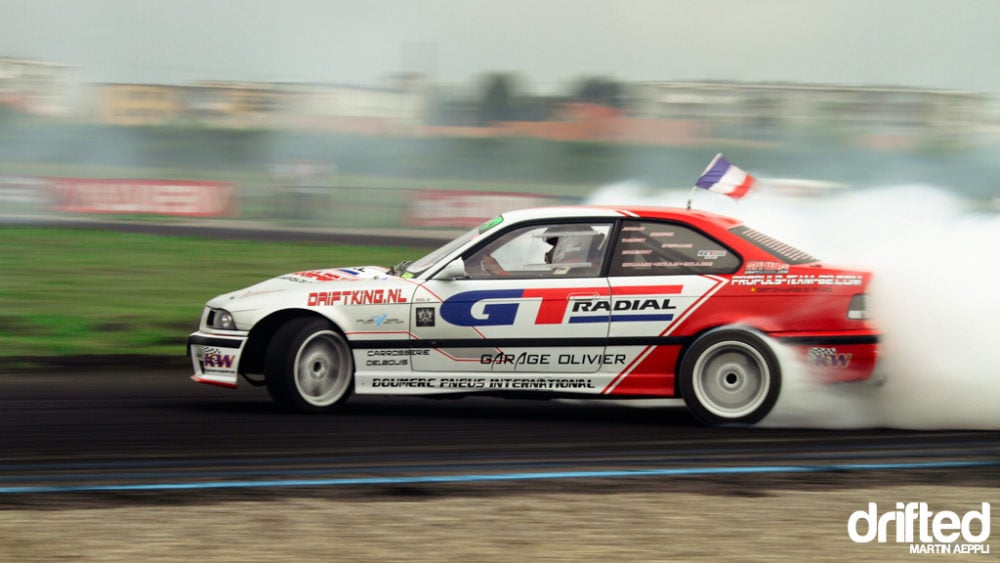 BMW 3-SERIES
The BMWs are great drifting cars in everybody's mind. Pick anything from the E30, E36, or E46. While for many beginners this is a budget stretch, it can offer new thrills and higher adrenaline levels than you would expect. If you're aspiring to get the M3 model, you can already forget about it.
They are rare enough to make them a poor candidate for a car you aspire to learn how to drift on. If you search for a six-cylinder model, look into models such as 320i or 325i.
If you can afford a pricier drifting model, look into the E46. The gearbox is smooth and the replacement parts for this model are affordable enough for beginners.
TOYOTA CHASER
A solid choice for a drift car would be a Toyota Chaser. The JZX model is a four-door, not-so-suitable-for-drift looking vehicle, but what's under the hood qualifies it as one. When you're behind the wheel, you will notice how easily the vehicle can be controlled and the impressive amount of power it has.
The JZX100 sits the 2.5-litre six-cylinder turbocharged Toyota 1JZ-GTE motor is what keeps this Toyota purring and going faster than you would have ever expected. The motor has variable valve timing and the standard will offer you 280bhp in a matter of seconds.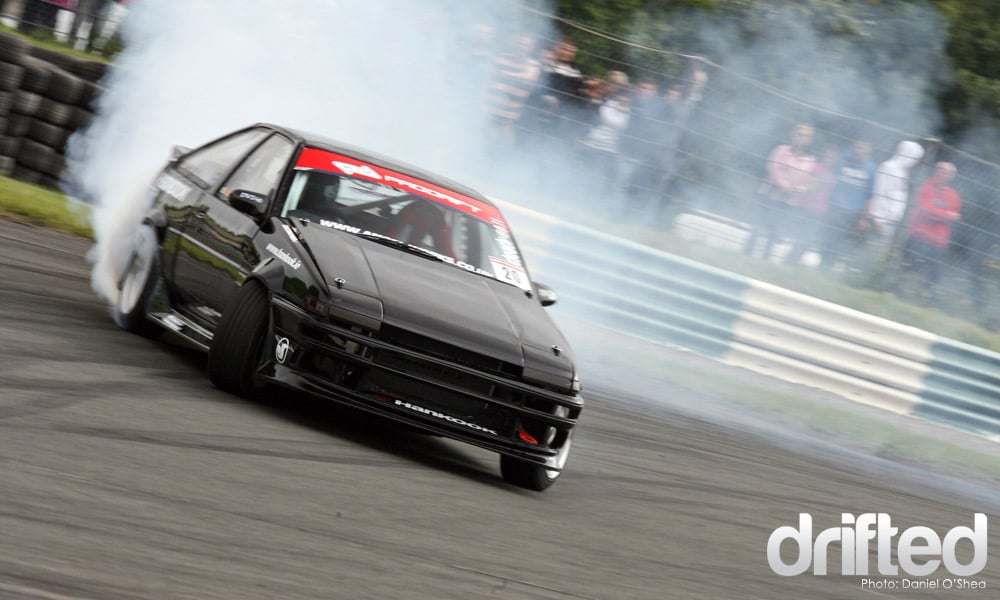 TOYOTA COROLLA AE86
This is the ultimate drift classic vehicle that is winning passionate hearts over and over again. Whoever steps in such a vehicle will be instantly impressed by the 1.6-litre engine that can get 130bhp in seconds. Everybody driving a car like this claims this is a real commitment to drive.
Maintenance-wise, this is not an affordable car. Considering the hype around this vehicle, prices have skyrocketed over the past few years. But this is still a great drift car you can get your technique straight and ready to go.
If you find one for sale on the street, you shouldn't hesitate to buy it. It's a cult car for drift lovers, and you will love it just as much as the next person.
MAZDA MX-5
Quite of a feminine vehicle, many might claim, but Chris Riley at AW says it is one of the best drift vehicles out there. The little Mazda MX-5 has a long history, going back in 1989. The prices are so low on this vehicle you might get the impression you get it for free.
But the four-cylinder engine, the 1.6-litre version puts out around between 90-115bhp (depending on the year) and you will look like a rockstar driving this gem around, drifting or not. Larger and newer engines, like 1.8-litre pack around 130bhp. And while this might not seem too much, it's more than enough to initiate you in the drift thrills and chills.
NISSAN 350Z
Pick your first Nissan 350Z a bit under 4,000 pounds. This is a bargain, for a similar gem! The 3.5-litre naturally V6 motor allows you to get 280-300bhp as standard, and the manual gearbox is exquisitely-manufactured, allowing you to control, and get the most of this car. The Nissan 350Z is easy to drift in, and if you make some adjustments on suspensions and steering, the car will slide as smooth as soft butter!
Drifting in circles, this is what makes the model so popular, but the aftermarket support you will receive for replacement parts is yet another reason to consider gliding in a similar model. If you want to go a little above the average, look into the updated 370Z.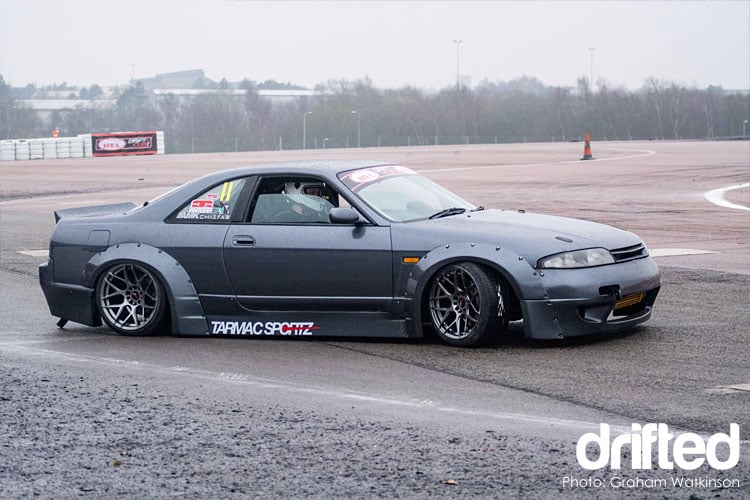 NISSAN SKYLINE R33
This might look like the cliché drift car, but let us tell you, it's simply amazing! And the good news is, there is an entire family of Skylines you can pick and choose from. The R34 is the handsome younger brother of the R33, which is not particularly the best-looking drift car out there. But while being the ugly-duckling of its family, it can easily get the 2.5-litre, six-cylinder turbo engine purr, and roar around 250bhp.
You can add a bigger turbo, you don't have to worry about replacement parts, and the biggest advantage offered by this model is the modest weight it has. At only 1,400kg, this car runs faster and smoother than your average drift vehicle. Buy a new set of suspensions and get this baby out for a drive!

VOLVO 340
Nothing beats the small Volvo 340 at drifting. With vintage looks and a tendency to make passionate people fall at its "feet". While they are quite dated and they require a little bit more maintenance than your average drift car, they are completely worth it. The 1.7-litre Renault F-series engine can put out just under 80bhp on a good day. It sounds a little, but it offers satisfaction!
These are only some of the best and most affordable drift vehicles for beginners. Keep in mind these vehicles require a lot of commitment and sustained investment.