We all want a shiny new car to cruise around in, but sometimes it can seem like an unattainable dream. You'll see your neighbour pull up in a new Audi, as you pull out of your driveway in your nine-year-old Ford Mondeo and wonder just how, exactly, do they afford it?
There are several different ways to finance a brand new car, and there are ways to save money on them too.
Personal Car Leasing
Personal car leasing means that you pay a dealer a fixed monthly amount for the car, which can include maintenance and servicing. This amount will stay the same providing that you don't exceed the mileage limit.
At the end of the agreement, the car is returned to the dealer and you are free to move on.
You can lease a new Mercedes for a better price than you might get with a different finance agreement. The only downside is that you will never own the car, so don't get too attached! You might also need to pay a higher deposit.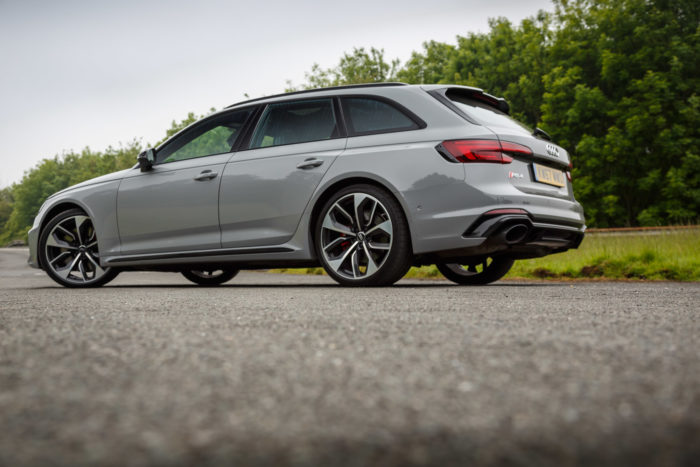 Are you looking to pick up a brand new car on a lease? Then take a look at Motorverso's cheapest new UK car guide for some really solid data on everything you need to know about the latest bargain lease cars.
Personal Contract Plan
PCP agreements generally have a lower monthly payment than their alternatives. Rather than paying for the price of the car, you agree to pay the difference between the sale and resale price back to the dealer, based on predicted annual mileage.
At the end of your agreement, you can hand the car back to the dealer or pay the resale price to keep it.
With PCP agreements, you tend to have a lower deposit, but you may end up paying off more in total than you would with a different type of finance agreement.
Hire Purchase
Hire purchase is a type of finance agreement that is usually quite quick to arrange and works best for new cars as dealers compete to offer the best price.
You won't own the car until the final payment, but the deposit is usually quite low and the repayment term is flexible, although it can work out more expensive to choose a short term agreement.
Personal Loan
A way of avoiding a finance agreement with a dealership is to buy a car by taking out a personal loan with a bank.  You can usually do this as long as you have a good credit rating, and you should shop around to make sure you get the best interest rate.
This isn't usually viable for new cars with a higher initial price, but it is an option nevertheless.
How to Save Money
Now that you know just how your neighbour is affording that new Audi, here are some ways that you can save money when you purchase a brand new car.
Best Times to Buy
Dealers usually have a sale every quarter in order to meet their targets.
This means that March, June, September and December can be good times to purchase your new car. At these times, the dealers should be more open to negotiating finance agreements and they will have attractive offers. Avoid visiting at the weekends or after payday, when there are too many customers to compete with.
Economical Cars
Whilst buying a new car isn't the best way to save money, you could save yourself some money in the future by purchasing one that is economical to run. A small engine will burn less fuel than a large engine, but if you are constantly driving at high speeds then your fuel spend could add up quickly.
Diesel cars have fewer emissions, but petrol is cheaper than diesel, so you should look at the whole picture before purchasing a diesel car. CO2 emissions affect how much tax you pay, so choosing an economical model can save you money on your tax.
Pre-Reg
Pre-reg cars usually cost less than a brand new car as they have technically had one owner. Pre-reg means that the dealership will buy and register the car to meet their sales targets. This means that you can buy a new car at a discount because it has already had one owner in accordance to the records.
You won't be able to order the car to your specifications and the resale value will decrease a bit as the records will show it has had two owners, but you can negotiate a great discount as the car has already served its purpose to the dealership and their sales targets.
Sell Yours Privately
If you need to sell your current car, part-exchanging for some money off your new one seems like the easiest thing to do. However, you won't get the best price. If you sell it privately through somewhere like Gumtree or Autotrader, you're likely to get a better price.
Haggle
The first rule of saving money on buying a new car is that you should never pay the list price. If you're nervous about haggling, start by asking the dealership to throw something in for free - they might say they are unable to give you a discount, but they could give you new mats for free.
Walk away and you might find the dealer calls your phone later with a better price. Be friendly throughout the entire process, and you might get even more than what you asked for!
Buying a new car doesn't have to cost you the earth. Choose the right finance agreement for you, be it leasing or a hire purchase plan, and follow the money-saving tips, and soon you'll be the envy of your neighbours!