Long Term Vs. Short Term Insurance for Car
For Aditya, the year 2018 was turning out to be an exceptional year. He was finally able to get the job of his dreams where he met the love of his life. Not only this, he did eventually get behind the wheel of the car that had eluded him for all these years. Indeed, life took a turn for the best for Aditya.
But things changed, and quite abruptly though, on the night of Dussehra. Riding home from work, Aditya was a little careless when he tried to overtake a speeding truck. As a result, he didn't see the roadblock ahead, and before he could understand anything, his car ran into the barricade. Thankfully, he was saved by his seatbelt and the airbags while his car bore the brunt of the collision.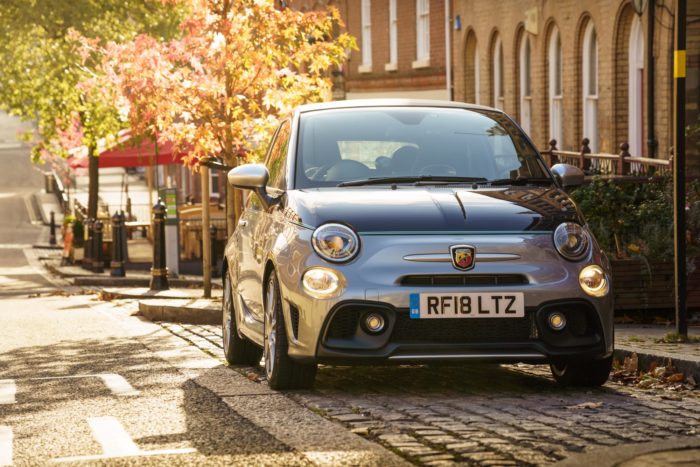 Dazed and confused, Aditya didn't know what to do next. However, he had the presence of mind to call his car insurance company for roadside assistance. Within 20 minutes, his car was towed to the nearest dealership for repair. All of this was possible because Aditya was responsible enough to choose a comprehensive car insurance plan with 'Road Side Assistance' add-on. Thanks to his insurance policy, all repair charges were covered, and within a couple of days, Aditya's dream machine was as good as new.
Who knows what would've happened if Aditya hadn't purchased the car insurance, or worse, if the insurance policy had lapsed after its period expired? Which brings us to the topic at hand, should one go for long-term car insurance? Or, short-term insurance would be enough?
If you have a long-term car insurance policy, you don't need to worry about paying the premium again or renewing it after a year or so. On the other hand, having a short-term insurance plan allows you to modify your plan more efficiently. To help you understand, here are some key differences between the two types of car insurance policies.
Policy Renewal
Once you purchase a long-term insurance policy, you don't have to renew the coverage annually. Instead, you only need to make a single renewal before the policy period expires. Therefore, long-term insurance is not only convenient, but it also saves your policy from lapsing. In case of short-term coverage, however, you are required to renew the plan on the day the policy term expires to avoid the risk of a lapsed policy.  
Cost Effective
IRDAI generally hikes the third-party premium rates annually by a certain amount. Therefore, you might have to renew your insurance cover at an increased rate of premium after a year, in case of short-term insurance policies. On the contrary, a long-term policy saves you from the annual hikes in premium amounts as the premium rates are fixed at the time of starting the policy.   
Add-ons
If we talk about long-term insurance policies from reputable insurers, there are a variety of add-ons available. In addition to a third-party liability cover and own damage (OD) discounts, these insurance plans offer add-ons such as zero depreciation, road-side assistance and engine protection. Also, you get features such as personal accident cover for driver and passengers, return to invoice cover and consumable cover.
Short-term insurance plans too offer these add-ons, except for the own damage discount, which is not considered at the time of policy issuance. Overall, both types of insurance covers provide several additional benefits and add-ons that help you enhance the coverage of the basic insurance policy.  
In general, long-term car insurance plans are a better option amongst the two. Unlike short-term insurance policies, which must be renewed annually, buying long-term insurance allows you to avail coverage without the hassles of yearly renewals.
Moreover, as per the Supreme Court's ruling, starting from 1st Sept 2018, three-year third-party cover for cars is made mandatory. This makes buying long-term insurance the best choice for your car.
Before you proceed to purchase car insurance; you must compare the plans from different insurance providers and use a  car insurance calculator to determine the premium amount. This way you would be able to choose a policy that offers the best possible combination of coverage benefits and premium rates.