Perfect Upgrades For Your Car This Autumn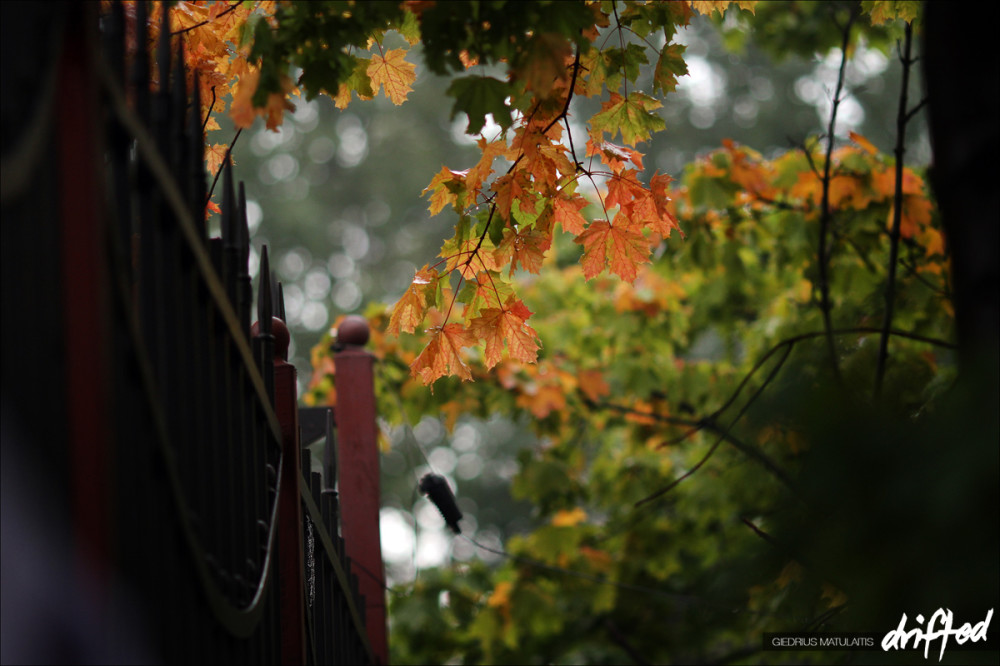 After a summer of exploring the world, enjoying beach days and cruising with the top down in the midday sun… the autumn has landed. With colder weather comes Less need and want to go outdoors and this can mean that you don't even want to get in the car and go on a weekend adventure anymore. However, for those of you who still love using your car and driving around during the colder seasons, here are some of the fun upgrades and customisation you could do this month.
A new paint job
One of the things which you might not have considered doing to your car this autumn is to give it a new lick of paint and an upgrade.
If you have owned your car for a few years, you are likely starting to get a little bored of the colour by now and it might make you want to try something new. Why not switch from grey to bright red?
From racing green to vivid yellow or something even more crazy? It will be a fun way to update your car and make you feel as if you are driving a completely new machine.
Tyres
After a long summer of driving long distances and going off-road on adventures, it is safe to say that your tyres are probably a little bit worse for wear.
You can actually make a big difference to the quality of your drive and the look of your car by simply changing your tyres and your alloys. Have some fun picking out a funky alloy and you could even pick a colour which matches your newly painted car.
New tyres with extra grip and pressure will last you through the winter and make driving in the cold weather much safer.
A private number plate
One of the fun things you can do to update your car and add a bit of character to it would be to create personalised Number Plates for the vehicle.
You can pretty much make anything you want within reasonable boundaries and this can be a great opportunity for you to have a think about the different things you can come up with to convey your personality.
Tinted windows
Tinted windows are a fun thing to add to your car and they can give your vehicle a little bit more privacy and personality at the same time.
You can get your windows tinted for a very reasonable price at most car places and this can be a really great thing to make your car look and feel more luxurious. It will give you a sense of privacy and security while driving too which can be invaluable on the roads and in your driveway.
Car mapping
Have you ever wondered whether your car could be better in all aspects of its performance? A lot of the time we think that when we buy a car, it is what it is and there is no way to change the performance, but this isn't the case.
There is a process called Cat mapping which is able to change your car and make it better all over. You can gain extra horsepower, speed and everything which goes with great car performance. If you fancy an upgrade but still want to keep your car, you can get a car mapping done for Ultimate power.
Interior overhaul
One of the things which can make the biggest difference to your car is the interior. When you buy a car, a large part of it will revolve around the comfort and tech which sits inside the vehicle.
If you fancy making some changes to your interior this autumn you can think about a few different things. For example you can think about changing the speaker system in your car for better surround sound, bass and the ideal setting for a road trip karaoke session. You can also change the seats, update the colour of your wheel and dashboard, and even think about adding some cute decorations like a steering wheel cover, air fresheners and other personal items.
Replacing lights
Now that the summer's over and we are returning to the colder weather, we will experience shorter, darker and colder days. Due to this, we will usually need to take stock of the lights in the car and make sure to replace them and upgrade any cracked panels.
This is incredibly important for your safety and security as well as other people's safety on the roads. Make sure that you take the time to find the best quality bulbs and covers you can for this.
Adding exterior fun
The exterior of the car is the part of the car which you and everyone else will see most frequently.
It is always amazing to have a car you love and if you are getting bored of your vehicle the way it is, there are a few things you can do to make it more exciting. For example you can have a think about adding aerial boppers, headlight lashes and other funny decorations to the outside of the car.
You can also think about adding some fun stickers or decals of your favourite interests. For an extra layer of fun and personality to your car, you can think about bringing in a cool stripe or design to your vehicle to make it stand out from the crowd. Don't be afraid to have fun here, because fun is what it is all about and it will make your car look amazing.
Have fun
The most important thing you can do with your car to make it your own and give it some character is to have fun with the upgrades and just do what feels right for you.
If you want to have a wacky colour with a pearlescent finish, what's stopping you? Fancy having some spoilers and mud guards added to create a rally style car? Go for it. Have fun, be yourself and enjoy making your car feel brand new for the winter.