Selecting The Best Pair of Sunglasses for Driving In 
The problem with sunglasses is that many of us pick a style for looks rather than function, which can become highly problematic when we need sunglasses for important tasks like driving, as the sunglasses we choose may not have the correct level of visibility for us to drive safely, or may have distracting frames that interfere with our vision. 
So, before you decide on a pair of sunglasses, here are some of the key points you should look out for when buying sunglasses to wear in your car.
Lens Color
When it comes to sunglass lenses, the different lens colors will determine how much visible light reaches your eyes. The lens color can also affect how you see certain colors and contrasts, which affects your overall vision. 
For driving, avoid blue, pink and green lenses, which can make red lights (such as those on brakes and traffic lights) difficult to see. Instead look for brown or yellow lenses, which will not alter how you see colors while wearing your sunglasses. 
Polarized Lenses
Opting for polarized lenses is a clever choice for driving sunglasses. A polarized lens will reduce glare from both light reflecting off the road and headlights. This means your eyes are less strained, ideal for when you need to drive for a long period of time. 
It's also been found that a polarized lens provides more contrast and can sharpen your vision, meaning they could be useful when it's either hazy or foggy.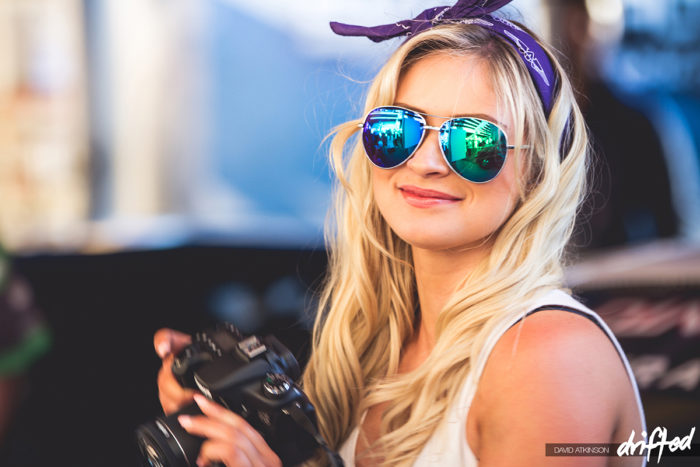 Sunglasses Style
While you might want the most stylish sunglasses for lounging beside the pool, when it comes to driving, you need a sensible pair of sunglasses that won't interfere with your vision. This means you should avoid the type of oversized frames that are popular with celebrities. These glasses usually have thick arms, with branding and other embellishments, that can interfere with peripheral vision.  
This is particularly important as, if you are involved in a crash, you can be penalised if law authorities believe your sunglasses interfered with your vision. 
Lens Size
While oversized frames can be bad for driving, choosing an oversized lens is actually very beneficial. As, by having a large lens, you'll have a wider scope of vision that is protected by your sunglasses. In particular, Aviator Light-Rays have large lenses and thin arms, making them an ideal size and shape for driving. 
Tint 
The tint density, that is how dark your glasses make your surroundings, and is dependent on a scale of 0 to 4, where 0 is clear and 4 is very dark. This is not as simple as how dark your lenses look, as two glasses that look the same, may have very different tint levels. 
For safety while driving, it's recommended that your sunglass tint should be a 2 or a 3. So, before you decide on a pair, check the information sheet to find out if the tint level makes them suitable for driving. 
Lens Coating
If you are looking for a pair of driving sunglasses, it's sensible to look at the various lens coatings that are available. As these can help keep both your sunglasses in a good condition for longer and sharpen your vision. 
In particular, you should look for anti-reflective coatings as these will allow through more visible light, allowing you to see better. These coatings also repel grease and water, so you won't find your vision compromised by a greasy fingerprint when you're driving. 
If you plan to invest in designer sunglasses, anti-scratch coating will help your sunglasses last for longer and help keep scratches off your lenses, which can be distracting to your vision. 
Quality
It can often be tempting to just buy a cheap pair of sunglasses for driving, however, many of the vision-improving points mentioned above will not be included in these cheap frames. Instead, by investing in a pair of sunglasses made by a reputable company, add-ons such as polarized frames may already be included in the price. 
These glasses will also last you longer, with many sunglasses coming with a guarantee.