Three Key Points To Understand An Insurance Write-Off
So you've been involved in a vehicle accident and the prognosis is not good: your car is deemed an insurance write off. What now? What does a 'write off' even mean? We give you the answers you need.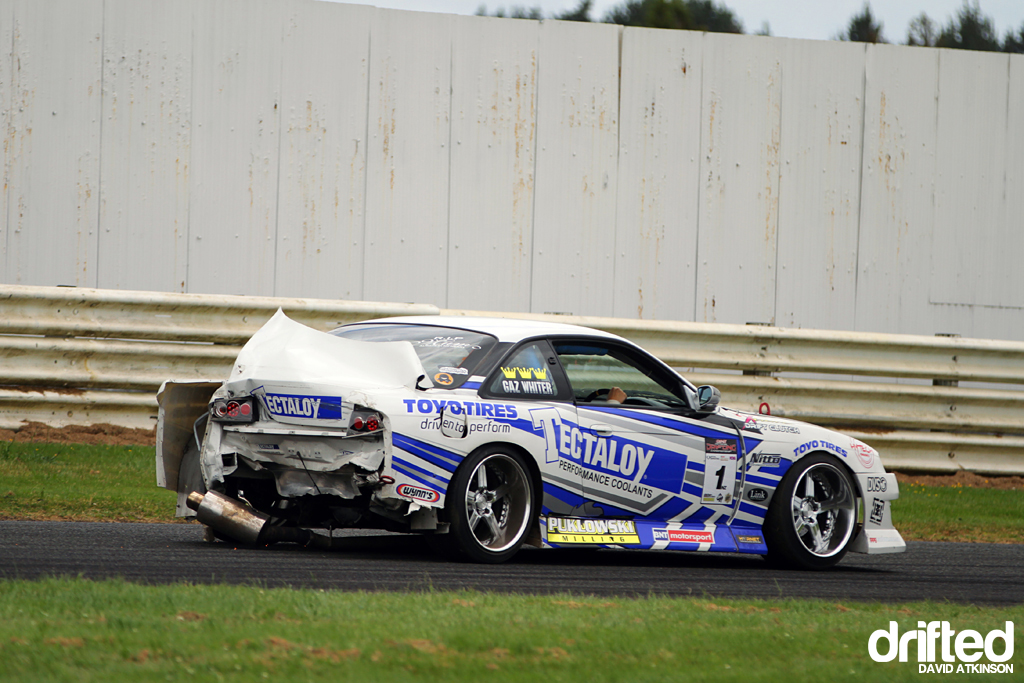 What does insurance write-off mean?
An insurance write-off, or total loss, is the phrased used within the insurance world to designate that the damage a vehicle has sustained deems it uneconomical, or unsafe to repair.
Usually it means that the projected cost of parts, paints and labour required to fix the car add up to more than around half to sixty percent of the pre-accident value of the vehicle on the current market. (Different insurance companies have different repair-up-to thresholds, and depending on your insurance company, you may be able to push back on the total loss decision if the cost of repairs is only slightly over their threshold.) So, for example, if your car is worth $10,000 it may be deemed uneconomical to repair if the estimated cost of repair looks to be around $5000 – $6000.
You might think that it would be crazy to scrap a car worth $10,000, but most people under-estimate the cost of repairs, especially repairs done to the standard required by most insurance companies that recommend that repairs be done within their network of bodyshops.
For example, a dent in a wheel arch might be the main damage, but there may be a scratch that extends onto the driver's door, which means that the front of the door needs to be repaired and repainted, and for the purposes of blending, the entire vehicle may need to be completely repainted.
The total cost of what seemed like a simple repair can quickly go up.
And when you consider that insurance companies usually base their estimates on quotes from high-quality repair shops who use only manufacturer-approved parts and paints, you can see how a vehicle with damage on multiple panels can quickly become uneconomical to repair in the eyes of insurers.
How much will I get paid?
The first thing your insurance company will do is work out the pre-accident value of your vehicle. Basically: how much would your vehicle have been worth if instead of crashing it, you sold it.
Having valued the vehicle, they will offer you a cash payout, which will be the pre-accident value minus any applicable excess.
You have an opportunity to dispute the value if you believe your vehicle is worth more than your insurance company values it at, but be prepared to show examples of vehicles of a similar size and spec currently for sale on the market to back up your argument, as insurance companies do not simply pick a number out of thin air.
If you accept the full value, your insurance company keeps your vehicle for salvage. Depending on the damage, the vehicle will either be scrapped, or sold to a salvage company that will sell damaged cars for repair and for scrap.
Can I keep my car and repair it myself?
This is where it gets complicated. The answer is: maybe.
 If your vehicle is your baby and you don't want to part with it, consider retaining it and having it fixed yourself, especially if you have contacts in the vehicle repair world who can get you a fair price on repairs.
Your first step is to ask your insurer what category your vehicle falls into to find out whether your car is safe to repair. If it is, you can buy back the car for its salvage value and get it repaired yourself.
Note: many insurance companies prefer to scrap your car, rather than allow you to retain it, so make sure you ask for this option if it is of interest, as they may not volunteer the information that retaining is an option. In some cases, your car may be in such a state that even if repaired, it would not be safe to drive, usually because there is structural damage to the vehicle, in addition to the damage to the bodywork. Within the category of write-offs are several categories, which is usually determined by an engineer on a case-by-case basis, depending on how much damage your vehicle has sustained.
The salvage category will determine if your car can be bought back from your insurer. Just remember that your vehicle's salvage category will be permanently on its record, which will devalue it on the market.
Whether your car is your pride and joy or just a car to get you from A-B, insurance write-offs can be stressful to navigate. These points should help you see your way clear.