What The Best Car Simulation Games Get Right
Over the past decade, driving video games have seriously evolved. From the original Need To Speeds all the way up to the latest Forza Horizon 4, this is a booming industry.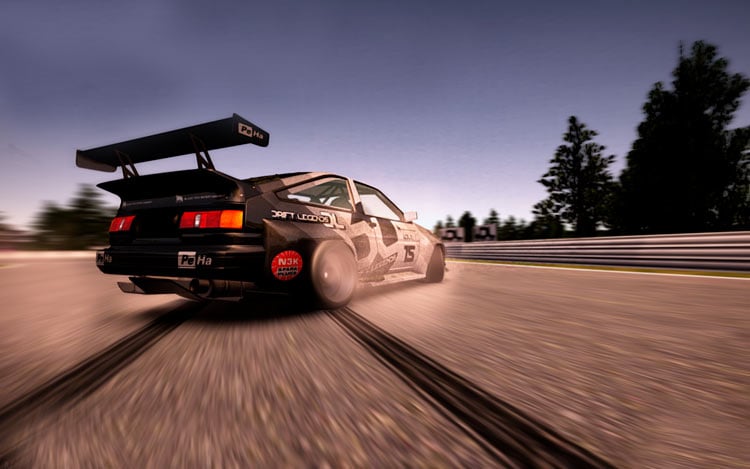 These games can be simulations, sandboxes, and places where we learn about certain areas of history, or perhaps delve deep into a particular subject. Of course, for us, the most enticing and stimulating video games are to do with racing and the automotive industry. Just look at the recent success of Forza Horizon 4, and the already growing support for Dirt Rally 2, both simulation games with an extreme degree of respect for the racing world.
The balance between arcade and simulation racing is a hot point of contention between people who enjoy these kinds of products, but thankfully neither preference is 'the right one.' However, we're going to take a bias towards simulation experiences here, because they often feature the most focused and respectful replication of the vehicles they depict.
The best simulation games simply get some things completely and utterly right. This simple list should illustrate just what those things are, and why they matter to any automotive fan.
Braking
As anyone with a driving license will know, braking is a fine art and can take a little time to get used to. Ensuring that the pressure of your foot is perfectly in line with your predictive ability to slow the car and to prevent damage can be a difficult one to pull of in the early days of learning, but over time it becomes natural.
The best racing games understand how braking works, and why slamming on the brakes around a sharp turn can actually lock up your wheels instead of pulling off a great drift. Correct ABS replication and weather conditions can show how most braking effectiveness is in the preparation and timing as opposed to anything else, and good, careful driving is always the fundamental foundation of a good, well-taken corner.
Damage
Damage is important to replicate in racing games, not only because it serves as a punishment for reckless driving, but because it shows there are real-world consequences to idolizing the racing scene. Car accident attorneys are effective at what they do but are unfortunately bombarded with defending clients against boy racers and those who were raised on racing games and now feel they have open will on the road.
A great damage modelling system can show how a car will become damaged from an educational perspective, but better yet can serve as a cautionary tale for choosing not to leave racing to the professionals.
Tuning
The best racing games, as is the case with the two examples used thus far, have deep, rewarding and complex tuning mechanics.
From tyre tread to the type of spoiler angle and even the drive-chain configuration can all have wildly different impacts on how a vehicle handles, allowing you to research and understand just why the details of road vehicle maintenance means so much, and why very minute adjustments from year to year can be the difference between winning exhibitions such as the F1 cup and going home empty.
With these simple tips, you'll surely focus on only acquiring respectable and reliable racing games with a respect for the art from now on.
Want to jump behind the wheel right now? Try our new driving games.