Lexus SC300 – The Ultimate Guide
With Supra power, stunning looks, and luxury features, the Lexus SC300 is an underrated bargain. We're taking an in-depth look at what the SC300 has to offer.
---
Introduction
There's no question that the likes of the Nissan Silvia family have reached cult status when it comes to drifting, which has left them having a rather eye-watering amount of 'scene tax' applied.
Suppose you're not familiar with the term. In that case, it's when a car is hugely desirable, which applies for the Toyota Supra, alongside the likes of the Nissan Silvia family, such as the S13, S14, and JDM S15.
With so many tuning enthusiasts looking for the same cars, the price escalates, often beyond belief.
These increases have seen the likes of the most desirable Nissan Skyline's reach well over $100,000 at auction, and prices in Japan certainly aren't slowing down either, if you're hoping to import a bargain.
As you've probably guessed, when it comes to drifting or generally enjoying a car to its full potential, having a $100K ride isn't going to be the ideal choice.
With its sleek yet subtle sports car styling, it's a surprise that the timeless looks of the coupé haven't left tuning enthusiasts climbing over each other to get their hands on them.
Not only does it boast good looks, but it shares the engine, braking system, electronics, and transmission with the infamous MK4 Supra, as well as near-identical subframes.
Since the Supra is one of the most popular tuned cars the shared aftermarket parts between the two cars make these even more desirable.
While the SC300 is likely to also escalate in value as time progresses, thankfully, some bargains are still hiding out there if you're willing to hunt them down.
Whether you're looking to go down the drifting route, with the fantastic handling that it has to offer, or take advantage of its good looks with a stance build, the SC300 is going to be a perfect choice.
Although it's becoming increasingly challenging to find an in its original OEM form, you can use this to your advantage when it comes to getting a headstart with potential mods and upgrades, which we'll take a deeper look at later in our guide.
In the meantime, let's take a look at the history, and specs, of what many enthusiasts regard as the Toyota Supra's luxury sibling - the stunning Lexus SC300.
---
Lexus SC300 History & Specs
The Toyota Supra's sophisticated sibling brought its subtle, elegant design to the market in 1991, targeted towards the GT coupé offerings from their European rivals on the luxury car market at the time.
While the likes of BMW, Mercedes, and even Jaguar were achieving mainstream success, Toyota decided they wanted a slice of their pie, and their luxury brand provided the perfect opportunity.
The 1UZ-FE, V8-powered SC400 was the first to reach the market, with the SC300 followed in 2002, this time housing the much-loved inline-six 2JZ engine under the hood.
Although it wasn't the 2JZ-GTE found in the highest-spec MKIV Toyota Supra, the 2JZ-GE certainly doesn't disappoint.
Impressively, the first generation SC production lasted over nine years, far longer than most cars of the era, with only minor exterior changes implemented along the way.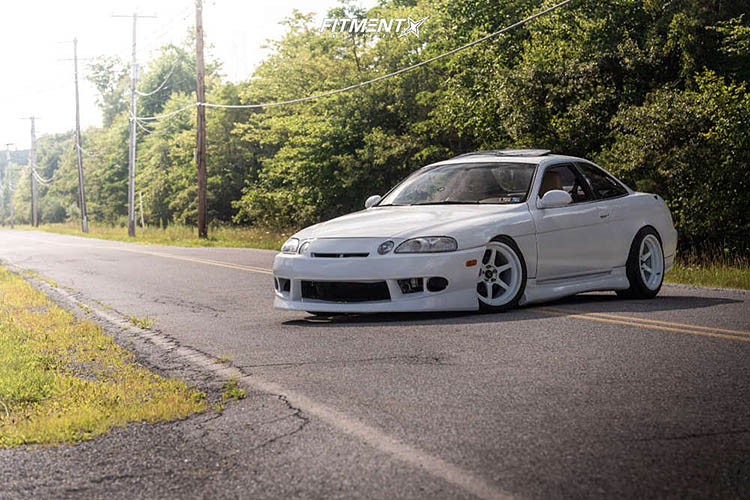 Along with a slightly updated taillight design and some minor spoiler alterations, a front grille was included for the 1996 refresh, along with a new front bumper, skirts, and rocker panels.
For the 1991-96 model years, the SC300's 2JZ-GE had a power output of 225 hp, alongside 210 lb/f of torque, five horsepower more than the 2JZ-GE featured in the Supra.
On the 1997-onwards SC300's, the engine received a VVT-I upgrade, which kept the horsepower at 220 hp but added some additional torque, with a new output of 220 lb/ft.
In stock form, the SC300 had an official 0-60 mph time of 6.8 seconds from the 5-speed manual and 7.2 seconds for the 4-speed automatic transmission.
Luxury Treatment
Toyota was well-known for showing off its gadgets and capabilities in the 90s, and what better opportunity to do so than with their luxury line?
While the JDM Toyota Soarer received some goodies, it was the Lexus SC300 that got the entire haul.
Not every sports car in the 90s came with premium leather, a stylish interior with subtle wood trim, and even memory seats – it's easy to see that they were keen to impress.
Combine these luxuries with exceptionally smooth ride quality, impeccable sound-deadening, and a respectable amount of power under the hood to match, and it's easy to see why it became such a popular cruiser.
On the flip side, if you wish to rip the luxury goodies out, you're left with a fantastic handling platform for drifting thanks to its MKIV Supra underpinnings, and there's plenty of overweight goodies to remove for free weight reduction!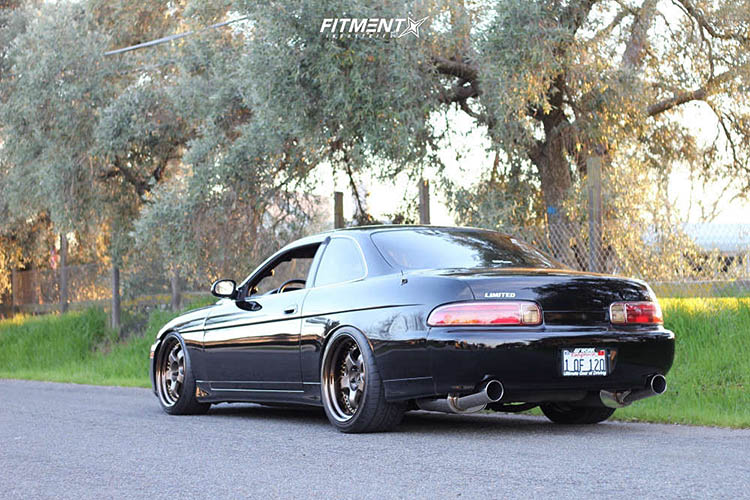 Whack those heavy heated seats up on your favorite auction site, and you're ready to cop yourself a pair of racing seats in preparation for getting the car track-ready.
One of the main things we love about the SC300 is that it brings class and refinement in stock form, yet with minimal work, it's transformed into a more than capable track weapon if your heart desires.
While your buddies may be telling you, "the SC300 might have a 2JZ, but it's not the real deal," let us see if we can convince them otherwise with our next section.
---
Lexus SC300 Mods, Upgrades & Tuning
Let's face it, gone are the days of finding a convenient 2JZ-GTE to swap into your SC300.
Hell, even the 1JZ-GTE found in the SC300's JDM-equivalent sibling, the Toyota Soarer, are slapped with ridiculous amounts of drift/scene tax in the present day.
So, if an engine swap is out of the question, it's likely to leave you wondering what the naturally-aspirated SC300 2JZ-GTE engine is capable of achieving.
We're glad to inform you that you may well be in for a pleasant surprise!
Thankfully, it's not only the 2JZ-GTE that's an incredible engine when it comes to unlocking the hidden potential power that lies within, and the 2JZ-GE is far more capable than many realize.
If you open up the naturally aspirated 2JZ-GE, you'll find the same rods and crankshaft found in the 2JZ-GTE.
Sure, the pistons may differ between the two, but they're still more than able to handle respectable power figures.
Let's not forget, if you feel the desire to chase down huge power goals, then forged pistons are a possibility.
When it comes to compression ratios, the GE is 10.0:1, with the GTE providing 8.5:1 due to a thicker head gasket (.2mm for the GE, and 1.6mm for the GTE.)
While this does mean that you'll be somewhat restricted when it comes to boosting compared to the GTE, it's still able to run around 7-8 PSI before needing to consider engine and ECU upgrades.
With some simple upgrades such as head studs, simple fueling upgrades, and an NA-T turbo kit, you'll be capable of reliably achieving 400 WHP from your 2JZ-GE. Not too shabby, huh?!
If you wish to go beyond the 400-450 WHP while maintaining reliability, you'll need to consider further upgrades, such as a thicker head gasket.
For those looking to push the boundaries, we've seen several 2JZ-GE owners achieve 800 WHP from the stock rods and pistons for several years, but we'd personally be wanting to upgrade them as a precaution.
Still, it certainly goes to show what this incredible naturally aspirated engine is capable of producing in the right hands!
Although the ease of upgrading and the terrific handling platform that it shares with the Supra makes the SC300 a perfect potential drifting platform, there is one main issue to consider.
As the SC300 was initially designed with the luxury car market in mind, typical owners, when they rolled out of showrooms in the 90s, most likely didn't have drifting at the forefront of their plans.
The downside of this is that most opted for the ultimate comfort in their daily-driven highway cruiser, and the logical choice was to opt for the 4-speed automatic transmission.
While you may get lucky, if you have substantial power goals (and potentially drifting) in mind, then you're likely to have to do some searching before you land yourself one of the rarer manual transmission models.
Although this may not be an issue for those simply looking for a respectable amount of power for your daily driver, auto boxes present more of a challenge for those where drifting is the primary intention.
We wouldn't see this as a dealbreaker, as transmission swaps are possible, or you may even get lucky with sourcing a manual-spec variant right away.
As you've probably guessed, thanks to most parts on the SC300 shared with the MKIV Supra – there's an incredible catalog when it comes to off-the-shelf upgrades.
From bolt-on breathing mods, such as headers and exhaust systems, right the way through to intercoolers and coilovers, you'll certainly not struggle with finding parts.
If you're planning to drift your SC300, the shared body components with the SC400 and Soarer also help with the body kit and styling availability.
Whether you're looking for subtle styling upgrades or perhaps a widebody or Rocket Bunny kit, there's something for everyone.
---
Lexus SC300 Reliablity & Common Issues
Given their age and the fact that Toyota/Lexus was pushing the boundaries of technology at the time, it should come as no surprise that there are some minor issues to prepare for when buying an SC300.
When properly maintained, the 2JZ-GTE is an incredibly reliable engine, and we've seen many go way over the 200,000-mile mark, even when pushing out far more power than intended.
With the proper care and maintenance, we've seen these go beyond 500,000 miles, but you would probably benefit from a rebuild at this point!
Engine aside, here are a few common issues that you'll need to keep an eye out for if an SC300 is on your radar:
Power steering pump
While the OEM product isn't a cheap replacement, there are reasonable third-party options available.
If left too long, then leaking fluid can also ruin the alternator. If you suspect there's an issue, get this replaced ASAP.
Door hinges
Despite being seemingly the most over-engineered double-jointed door hinges in automotive history, these are known for sagging or drooping over time, and they're far from cheap if buying from a Lexus dealership.
CD changer
We'd recommend going for an aftermarket replacement if these go wrong, as we don't feel that they're worth the time, effort, or price tag compared to modern-day alternatives.
Headlight/taillight moisture
Inconvenient, but plenty of easily sourced, reasonably-priced replacements available second-hand. If the lights are cloudy or faded, there are plenty of DIY methods to get them looking like new again.
Cluster/needle blackout
In the instrument cluster, it's not unusual to see blacked-out needles or entire displays. Unfortunately, this can be inconvenient and costly to resolve, so it's well worth trying to check these when you view the car.
Mainly caused by old circuitry, you'll need to use specialist vendors to rectify the issue, which comes at a price.
Worn leather seats
It won't come as much of a surprise that these would've deteriorated with age, but earlier models are particularly notorious for cracking in sunny climates.
Cracked window sill
There's often a weak spot in the plastic in the frame around the window, which can stretch or crack the leather. Check around the screw hole to see if it's perished.
Cracked dash vents
Check around the air vents for cracks in the plastic trim, as sudden, frequent temperature changes are known for making these brittle to the point of cracking.
On 1993-96 models, this can potentially end up costing several hundred bucks to replace if it bothers you due to the integrated passenger airbag.
Front suspension bushings
Although we would expect to replace bushings at some point in a car's life, it may be worth upgrading to polyurethane bushes if comfort isn't your top priority.
Poly bushes will not only outlast the OEM options but also provide superior handling and chassis rigidity.
---
Conclusion
While the Toyota Supra achieved incredible popularity following the likes of the Fast and the Furious, it's become a true JDM legend in the present day.
With prices escalating at insane rates, it provides the perfect opportunity to look further afield in your quest for an ideal rear-wheel-drive drift, stance, or daily driver.
Ticking all the right boxes, along with a stylish design and classy touches of elegant luxury, the Lexus SC300 is a far cheaper alternative.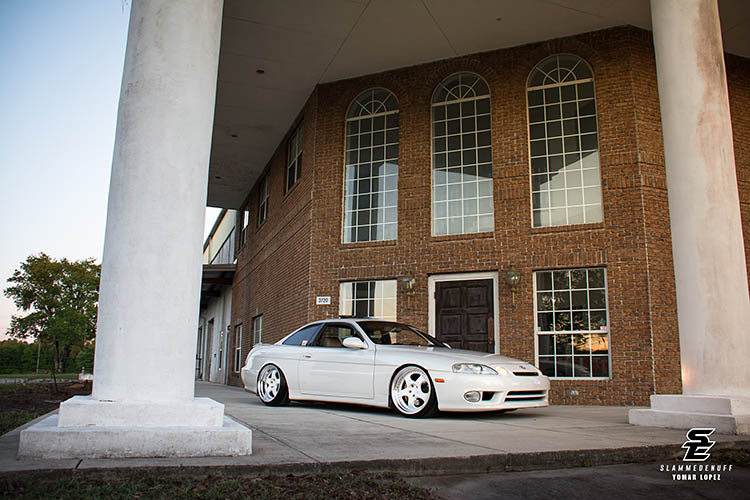 If the luxuries aren't what you want, they're easy to remove in exchange for some lightweight replacement options.
Sharing many components with the Supra, the SC's platform provides fantastic handling, along with a significant amount of power potential lying in wait under the hood from the 2JZ-GE engine.
While the V8 engine found in the SC400 may be a temptation for many, we're huge fans of the 2JZ, and with its ease of upgrading to 400+ WHP with some simple mods, it would be our personal choice.
If an engine swap is a temptation, then it may be worth venturing away from the typical 1JZ and 2JZ options and perhaps taking a looking at the 1.5JZ, or a (don't hate us!) LS swap.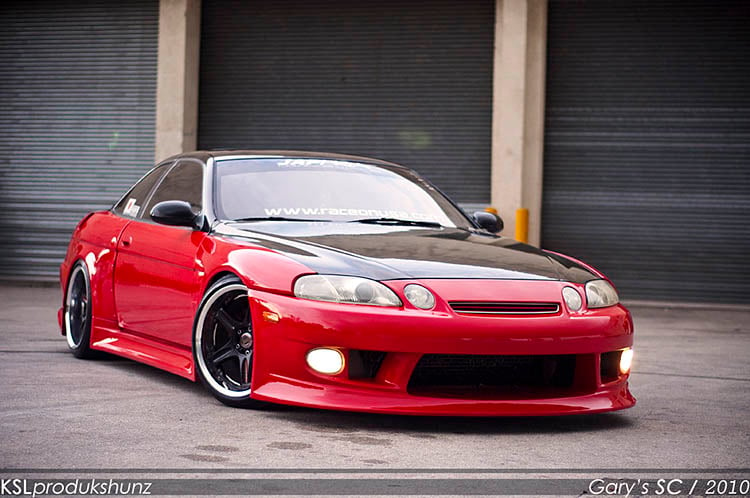 Although we feel that the Lexus SC300 is an almost perfect option for just about any requirements, the rarity of manual transmission availability is the main thing that holds it back.
If you manage to locate a manual SC300, we recommend checking it out right away, as we very much doubt it'll be hanging around for long!
Feeling like the Lexus SC300 isn't suited to your needs? If so, we highly recommend checking out our Lexus GS300, Best Project Cars, and Cheap Drift Cars guides.
So, there we have it! We hope that we've covered everything you could want to know about the Lexus SC300 in this guide.
---
Thank you for reading our Lexus SC300 guide.
If you enjoyed this article, please share it with the buttons at the bottom of your screen. If you've found this information useful, please take a moment to share it with other Lexus SC300 and drifting enthusiasts. We appreciate your support.
---
Photography credits
We thank the following entities for the use of their photography in this article: