Ultimate Drift Hunters Car List
Drift Hunters has proven itself to be the most popular free game in the Drifted Arcade, and we're checking out what the impressive car list has to offer.
---
Introduction
While many gamers choose to get their drifting fix on the likes of Forza Horizon 4, GTA V, or perhaps the Forza Motorsport series, you'll need to have an impressive console or gaming PC to appreciate what they have to offer.
Drift Hunters offers a perfect alternative, with this free-to-play browser game offering drifting fans the opportunity to get their sideways fix when they're at work, school, or college - during your break, of course!
When it comes to free online drifting simulator games, Drift Hunters stands above its rivals with awesome physics and an impressive car list to match.
On top of that, the game features ten unique locations for you to get your drifting fix, whether you're looking to head to the track or shred your tires on the city streets.
To make the most of the impressive 3D graphics the game has to offer, you'll want to head to "Options" from the main menu before opting for "High" quality graphics, assuming your hardware is capable.
But, before you begin smoking your tires, it's worth checking out the dream cars that your drift skill earnings will soon enable you to unlock.
---
Drift Hunters MAX
Despite the impressive car list in the original Drift Hunters game, those of you looking for the ultimate drift cars to flex in your garage will want to check out the brand new game in the series - Drift Hunters MAX.
Built from the ground up, the new Drifted-exclusive game provides more cars than ever before in the Drift Hunters series, including the new Toyota GR Supra, the first pro-spec competition car, and a massive selection of other vehicles.
That's not all - with saved game functionality, alongside improved graphics and physics and several new tracks, it provides a revolutionary free online drift game experience.
If you're eager to learn more about what the new game has to offer, check out our Introducing: Drift Hunters MAX guide.
Alternatively, we agree that the original game is still a fantastic choice, so let's check out the complete car list that Drift Hunters Classic has to offer.
---
Drift Hunters Car List
Thankfully, despite being a free-to-play online game, Drift Hunters offers a comprehensive selection of drift cars, from JDM legends to Euro classics.
With a total of 26 fully customizable drift cars to choose from in Drift Hunters v1.2, there's going to be a perfect choice no matter what your preference.
With a starting bonus of 25000 credits, you'll be able to unlock some of your dream drift cars right away.
---
Toyota Trueno GT-APEX (AE86)
When you begin playing Drift Hunters, you're gifted with the car that many believe to be the originator of drifting - the Hachi-Roku.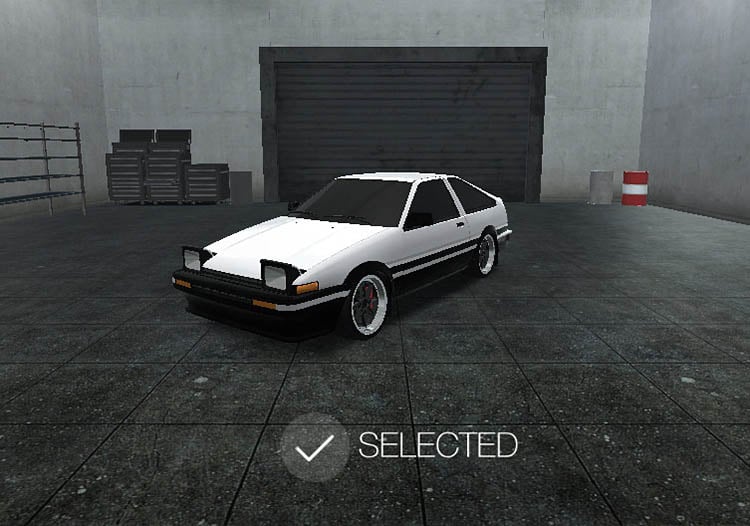 The weapon of choice for the Drift King Keiichi Tsuchiya and anime legend Takumi Fujiwara the Initial D series is the humble AE86 Corolla.
When you start playing Drift Hunters, the AE86 is gifted immediately, and you can choose whether to use your bonus cash to upgrade your AE86 or perhaps choose another reasonably-priced car.
---
Datsun 240Z
Next up is the Datsun 240Z, the classic alternative to the hugely popular modern-day Nissan 350Z and 370Z's.
This JDM classic is available to buy for just 8500 credits, which still leaves plenty of spare change for mods and upgrades.
---
Nissan 240SX (S13)
The Nissan 240SX certainly needs no introduction!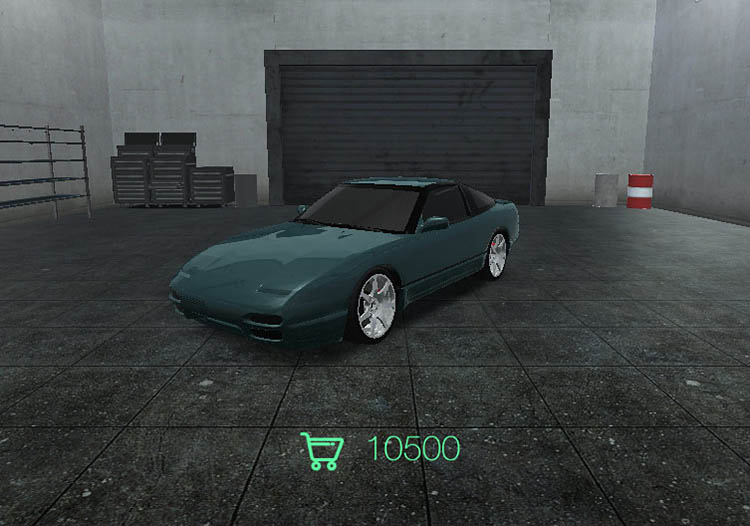 Also known as the 180SX in Japan, this Nissan Silvia will set you back just 10500 credits, leaving plenty of leftover cash to splash on tuning.
---
BMW M3 (E30)
The first Euro drift car option comes from BMW, with their highly sought-after E30 M3.
The E30 M3 still leaves plenty of cash to spare at just over half the initial budget, but you may need to consider earning some additional credits to build the ultimate drifter!
---
Mitsubishi Evolution (VIII)
Next up is the infamous Mitsubishi Evo.
Typically found in AWD form, Drift Hunters provides a unique opportunity to shred this RWD-converted Evo on the track or the streets.
---
Subaru Impreza WRX
Next up is Evo's rival - the Impreza!
Known as the "Stink Eye" Impreza variant, this is another fantastic opportunity to skid with another AWD car you won't often have the chance to throw sideways.
---
BMW M3 (E36)
The E36 M3 is one of the most famous European drift cars and is usually a more affordable alternative to its older brother - the E30.
In Drift Hunters, the E36 has the heftier price tag of the two, but fear not, there's still some spare cash left over for upgrades, or you'll have to test your skills and earn more.
---
Nissan 240SX (S14)
The 240SX S13's younger brother joins the Drift Hunters party.
As one of the most popular S-Chassis', the 240SX S14 (or the 200SX in Japan and Europe) surely won't disappoint.
---
Nissan Silvia Spec R (S15)
The youngest sibling in the S-Chassis line-up is the much-loved Nissan Silvia S15.
While the S15 will absorb almost your entire initial budget, it'll be well worth it when you begin pushing it to its limits.
We're huge fans of the S15, and it's often our first choice when it comes to picking our favorite drift car, and doing so on Drift Hunters was no exception
---
Honda S2000 (AP1)
The first car to come in slightly over the initial budget is the awesome Honda S2000.
It won't take long to earn the extra 500 credits needed if you get some practice with the freebie AE86, and it's sure to be worth the wait!
---
Mazda RX-7 Type R (FD3S)
One of the most stunning cars ever created - the RX7 FD.
If you're keen to shred tires in this rotary-powered drift weapon, you'll need to get saving!
---
BMW M3 (E46)
Next up is the third M3 in the Drift Hunters car list - the E46.
Often regarded as the last "true" M3, this is a fantastic choice for those eager to get their modern-day Euro drifting fix.
---
Toyota GT86
Whether you know it as the Toyota GT86, Subaru BRZ, or Scion FR-S, the "Toyobaru" has arrived!
One of the most popular drift cars today, this chassis is proving to be unstoppable in the drifting scene, and it's the perfect chance for you to get behind the wheel!
---
Toyota Supra (JZA80)
Remember the OG Supra that didn't have a BMW engine under the hood? Yep - this one!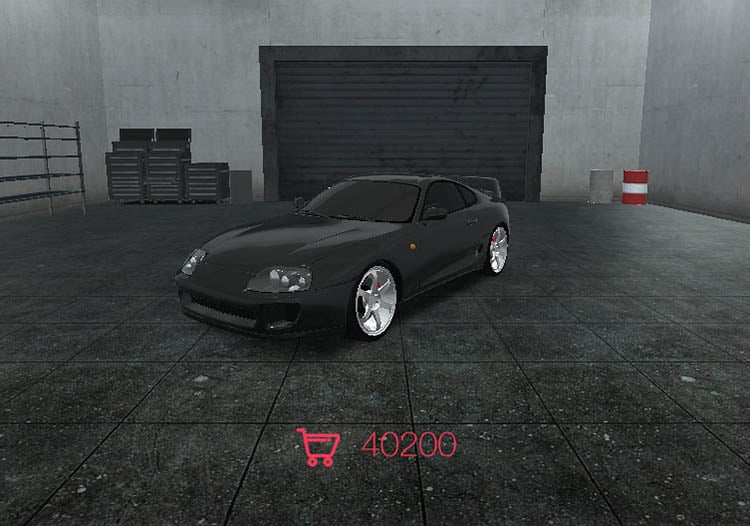 Sporting arguably the best JDM drift engine ever built, this is your chance to let rip with 2JZ power!
---
BMW 1M Coupé (E82)
Damn, she fine!
1M's are extremely rare and sought-after, so make sure you treat this drift car nicely or bounce it off the limiter - the choice is yours!
---
Infiniti G35 Coupé
The Infiniti G35 is providing to be an up-and-coming choice in the drifting scene.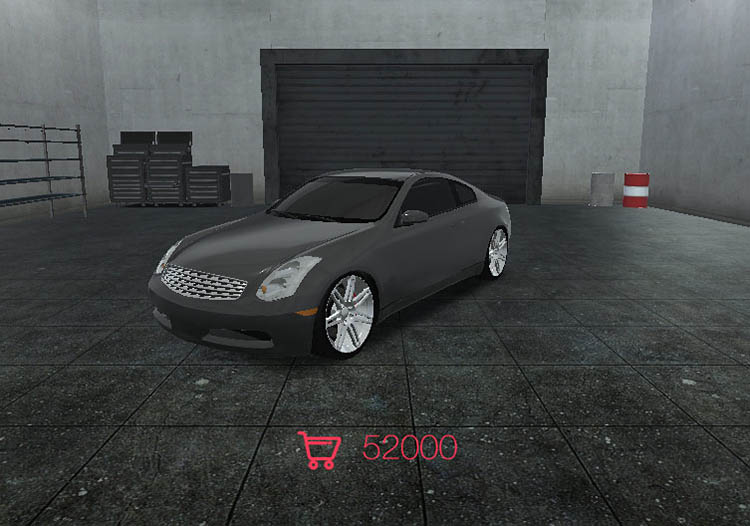 Although it may be surprisingly expensive compared to some alternatives, this gentleman's choice certainly makes for a fantastic drift car with the correct tuning.
---
Mercedes Benz AMG CLA Saloon (C45)
Merc fans - rejoice!
You'll have to pay the price for German luxury, but this is a truly unique opportunity to throw a CLA45 down sideways.
---
Ford Fiesta ST (Mark VI)
Fancy re-enacting Ken Block's Gymkhana series on the streets? Drift Hunters has got you covered.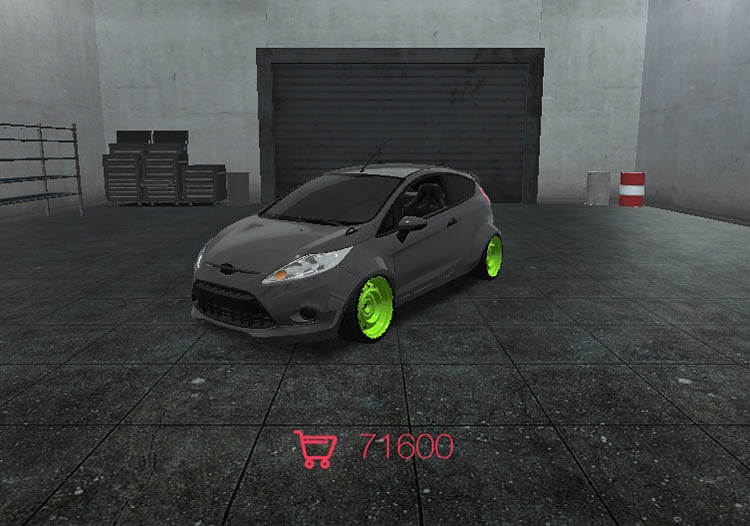 It's certainly not cheap for a Fiesta, but sometimes being unique comes at a price, and it's certainly not every day you get the opportunity to drift a rear-wheel-drive Ford Fiesta!
---
Nissan 370Z Coupe
Drifted fans certainly won't be surprised to see the Nissan 370Z make the list!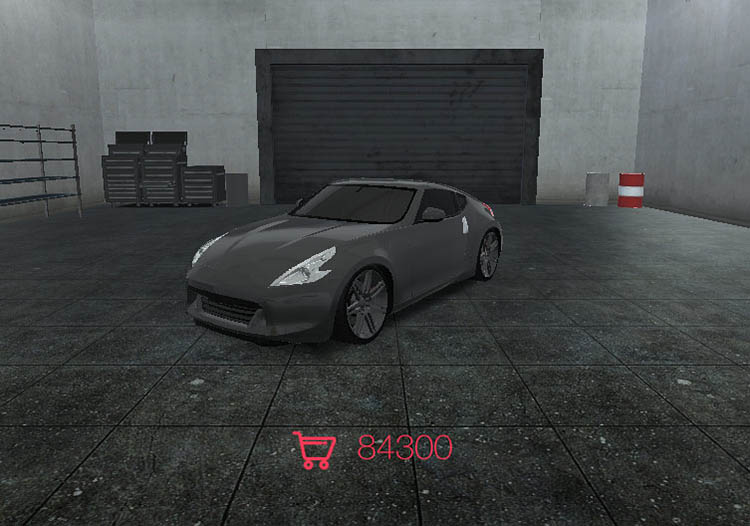 Having proven itself as one of the most popular drift cars today, the latest Fairlady provides the perfect opportunity to build the ultimate drift car.
---
Nissan Skyline GTR (R34)
Since it's currently illegal in the USA, this is the perfect chance to get behind the wheel of an R34 GT-R.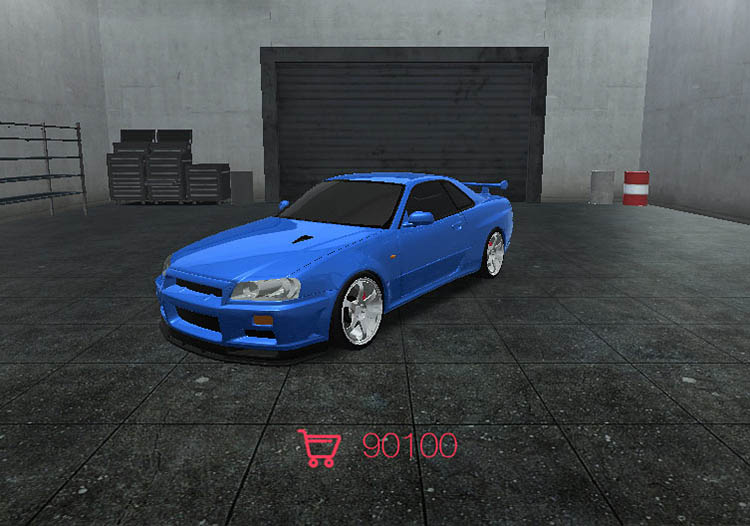 With the stunning Bayside Blue paint job, this is an awesome replica of Paul Walker's R34 that he made famous in the Fast and Furious movies.
---
Lexus GS
If you're after a VIP-style drift car, the Lexus GS will be a tempting proposition.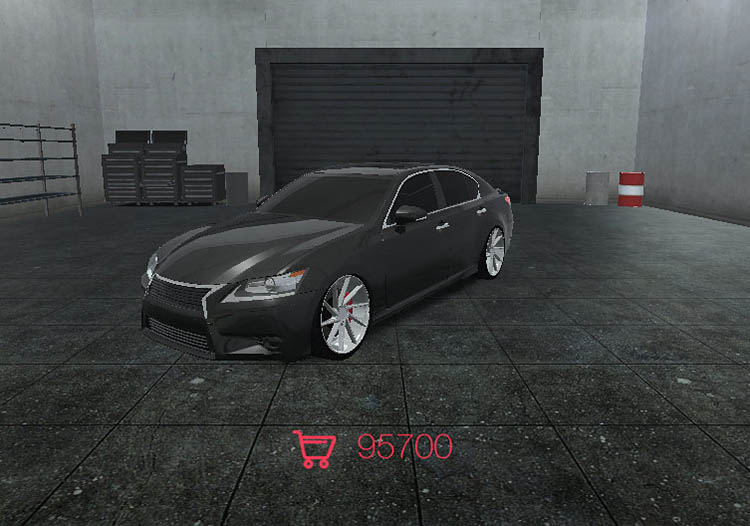 Drifters have been showing more interest in the IS300 in recent years, and we could see the IS350 becoming a popular choice as prices continue to fall – this is your chance to get ahead of the crowd!
---
Dodge Challenger Hellcat
For the fans of American muscle, we present - the Hellcat!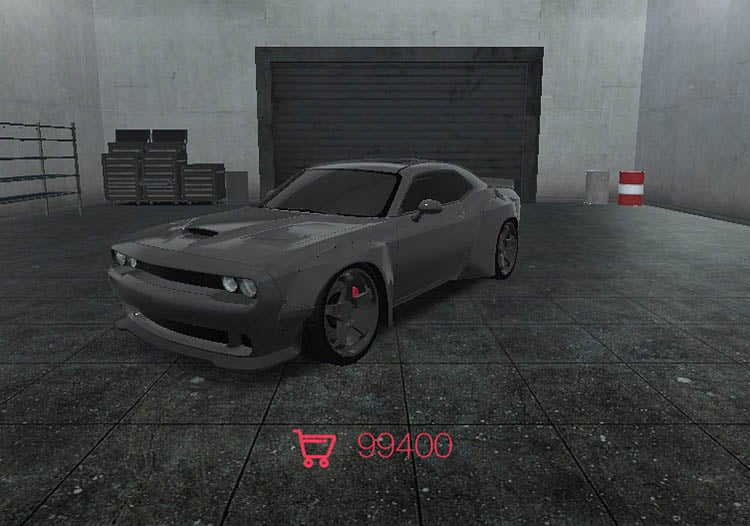 Coming in just shy of the six-figure price tag, you'll undoubtedly need to show off your skills to get your hands on this modern-day masterpiece, but your friends will certainly be envious when you do.
---
Ford Mustang Fastback (S550)
If the Hellcat isn't what you're after - how about this modern Mustang?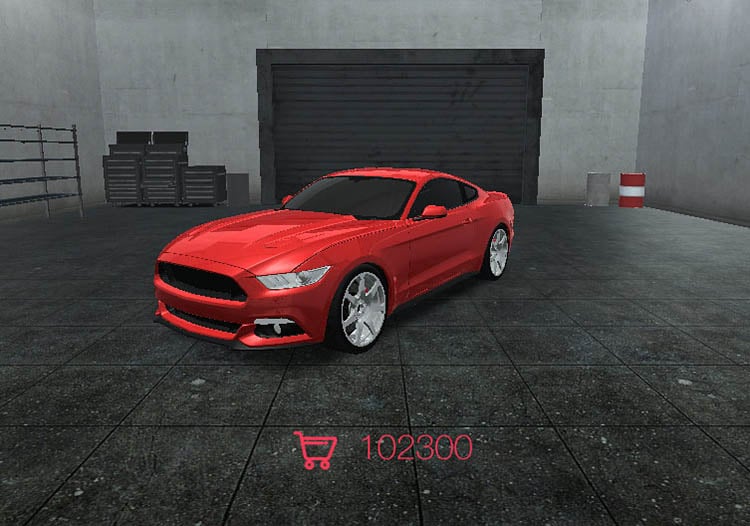 Want to re-enact the Formula Drift RTR Mustang's run by Chelsea DeNofa and Vaughn Gittin Jr? These things sure know how to drift!
---
BMW 335i (F30)
Those looking for a modern BMW - look no further!
You'll have to pay the price for luxury with the 335i, but once tuned, these make fantastic drift machines.
---
Nissan GTR (R35)
Run for your lives - Godzilla has arrived!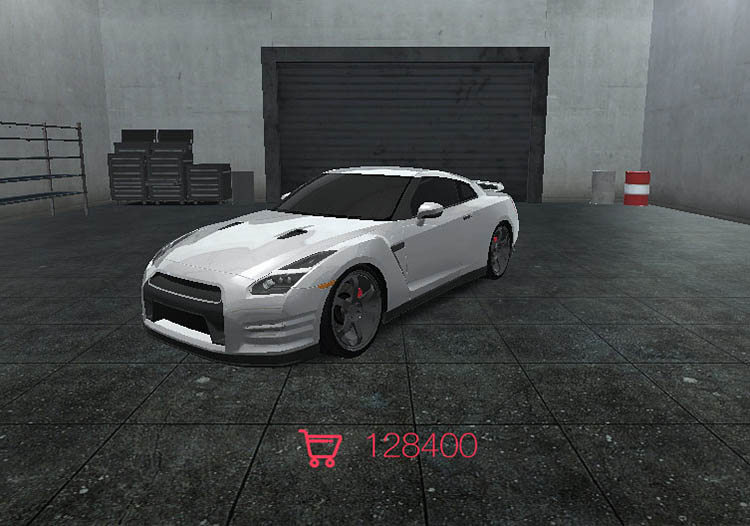 The GTR is a modern masterpiece that has proven its worth in the drift scene. As one of the most popular choices in drifting games, this is often the holy grail car for many Drift Hunters players.
---
Porsche 911 GT (993)
If you're after the ultimate car in Drift Hunters - look no further.
Be prepared to shred tires for countless hours to get your hands on this RWB-style Porsche drift car, but we promise it'll be worth the effort!
As the most expensive car in Drift Hunters, once you've got your hands on the 911 and tuned it to its maximum potential, you can successfully say that you've mastered the game.
---
Best Cars in Drift Hunters
If you're looking for the most expensive car in Drift Hunters, the Porsche 911 GT (993) is the holy grail.
When it comes to drifting ability, you'll have to find the best car to suit your individual needs.
While some players are sure that the Nissan GTR (R35) is the fastest car in Drift Hunters, we've had a lot of success with the Nissan Silvia Spec R (S15).
We highly recommend spending some time with the game, purchasing upgrades, and trying out your favorite cars to find which one you feel suits your drifting style best.
---
Where Can I Play Drift Hunters?
Drift Hunters is a 100% free game that we've provided for your enjoyment in the Drifted Arcade. You can play Drift Hunters here.
How to download Drift Hunters?
Drift Hunters is a free browser game for PC gamers, which we recommend enjoying in Google Chrome for ultimate performance.
No download is necessary to appreciate what Drift Hunters has to offer.
Is Drift Hunters on Steam?
Currently, Drift Hunters is only available to play on your favorite web browser using Unity WebGL.
So, there we have it! We hope that we've covered everything you could want to know about the awesome cars you can enjoy on Drift Hunters in this guide.
Thank you for reading our Drift Hunters Car List guide.
If you enjoyed this article, please share it with the buttons at the bottom of your screen. If you've found this information useful, then please take a moment to share it with other Drift Hunters enthusiasts. We appreciate your support.
If you're interested in pulling off some insane stunts, make sure you also check out our Madalin Stunt Cars 3 car list guide, and you might want to take a peek of our Best GT7 GR3 Cars picks.